Gingrich Wins South Carolina Primary, Voters Cite Economy as Chief Issue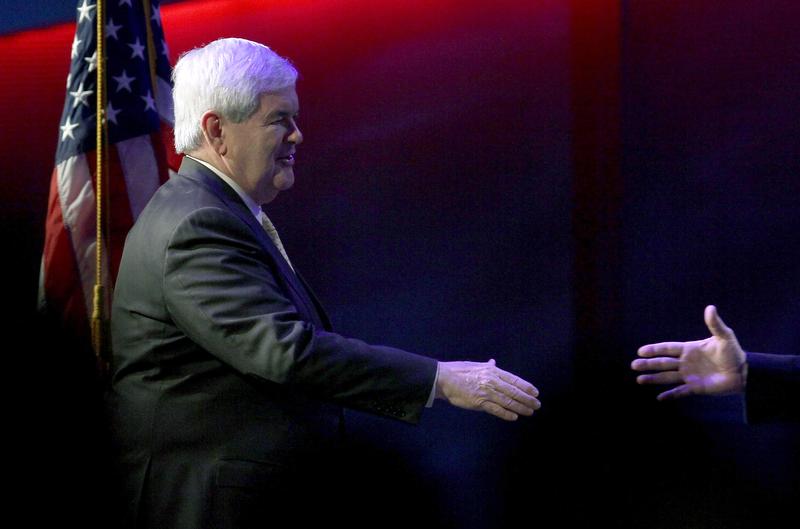 Newt Gingrich upset Mitt Romney to win in the South Carolina primary Saturday night with 40 percent of the vote. It dealt a sharp setback Romney who received 28 percent of the vote.
A different GOP candidate has won the three contests thus far. Santorum was declared the winner of the Iowa caucus on Saturday and Romney won the New Hampshire primary. All eyes will now turn towards Florida, which holds the next GOP primary on January 31.
Former Pennsylvania Sen. Rick Santorum and Texas Rep. Ron Paul trailed in South Carolina with, garnering 17 percent and 13 percent of the vote respectively..
The exit polls showed Gingrich benefited from strong support among voters who call themselves conservative, as well as tea party supporters and born-again Christians.
For the first time all year, Romney trailed among voters who said they cared most about picking a candidate who could defeat President Barack Obama this fall. Gingrich was ahead of the field for those voters' support in South Carolina.
Voters in Republican primary said they were looking for someone to fix the economy — and someone who can beat President Obama, according to the exit poll of voters.  South Carolina has unemployment rate of 9.9 percent, which is well above the national average.
When given a choice of four issues that mattered most in deciding how to vote, more than half chose the economy. A strong majority said they are very worried about the direction the nation's economy seems to be taking. The next most cited issue is the federal deficit.
When it comes to the desired qualities of a candidate, nearly half said they want someone who can beat Obama. Smaller numbers were seeking a contender with the right experience, someone with strong moral character, and someone who is a true conservative.
With the Associated Press