Giants-49ers Match-up Proves to be a Hot Ticket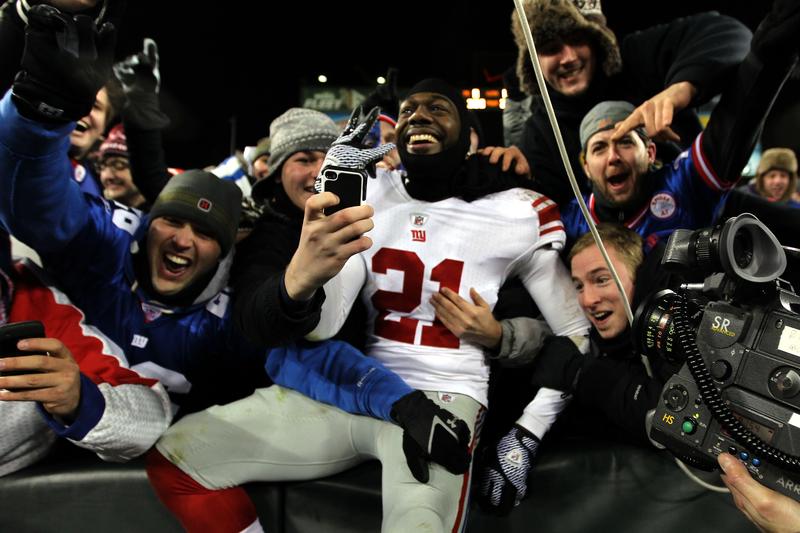 New York Giants fans hungry for to see their team play — in the flesh — against the San Francisco 49ers Sunday will have to dig deep into their pockets.
Tickets to Sunday's game are averaging $720 dollars, according to Will Flarity, spokesman for the ticket aggregator web site Seat Geek.
"This game is in San Francisco, in a market that hasn't seen playoff football in over a decade," he said. "The chance for them to be on the cusp of a Super Bowl birth, with a game at home is partially what's driving up this demand."
The end of a possible playoff drought is just one reason ticket prices have climbed so high.
Mike Janes, CEO of ticket aggregator Fan Snap, also noted that both teams come from large market cities with deep pocketed fans. He said playoff games capture fans' passions. "They not just paying to see a football game they're paying for a moment in history that for decades to come, they'll be able to say I was there."
At these prices, it's making the game the most expensive non-Super Bowl playoff ever.
But not every city's fans are willing to shell out so much money. Flarity said tickets for the AFC championship between the New England Patriots and the Baltimore Ravens are averaging $350 dollars a seat.
The winner of both contests will head to the Super Bowl in Indianapolis. Prices there average at least $3,000.