As NY Takes a Fresh Look at Casinos, Decades-Old Gambling Parlors Still Bustle in Chinatown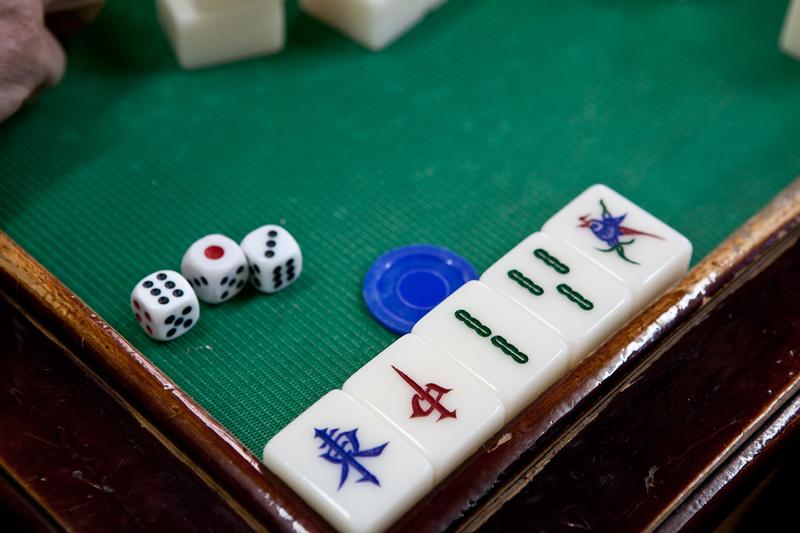 At a community center on Division Street in Manhattan, a 59-year old Chinese immigrant in a baggy grey sweater and a baseball cap pulled low recently was helping elderly residents sign up for free classes.
He has lived in New York for more than 30 years, but doesn't speak any English. He is a volunteer, a family man and says he owns several properties both aboard and in the States. Speaking through a translator, he said that he has one vice: gambling.
Dominoes, 13-card poker and mahjong are his main games.
The man, who declined to give his name because he didn't want his family to hear him discussing gambling publicly, said he doesn't have a gambling problem because he sets a limit for himself: $5,000 a day.
"If you can't control your limit, you have a problem," he said.
He said he has many friends like him: Chinese immigrants who have limited language skills and aren't interested in fancy cars or expensive dinners. Instead, they sink their winnings into games.
Games – many played in neighborhood associations – that can run from $1 to tens of thousands of dollars a game, sources said. 
That's money the governor could tax through legalized casinos, which he pushed in his recent State of the State address. Governor Andrew Cuomo is pushing to legalize gambling in New York, claiming it could help generate more than $1 billion in revenue.
Gambling has been prolific in Chinatown since the turn of the century, but has waned since casinos at Foxwoods and Atlantic City opened, giving big bettors an alternative to the dingy, basement-level parlors of old Chinatown.
But in recent years, with the influx of illegal and legal Chinese immigrants from Fujian province who don't speak Cantonese like earlier generations, they've tended to rely on small associations of fellow countrymen from their city for socializing and gambling.
The anonymous gambler at the senior center said even if gambling were legalized in New York, he would still prefer Chinese games over blackjack or slots.
He suggested if New York really wants to attract the Chinese community, they'll model their casinos on Macau's rather than Las Vegas, referring to the island off Mainland China, a robust gambling destination in Asia.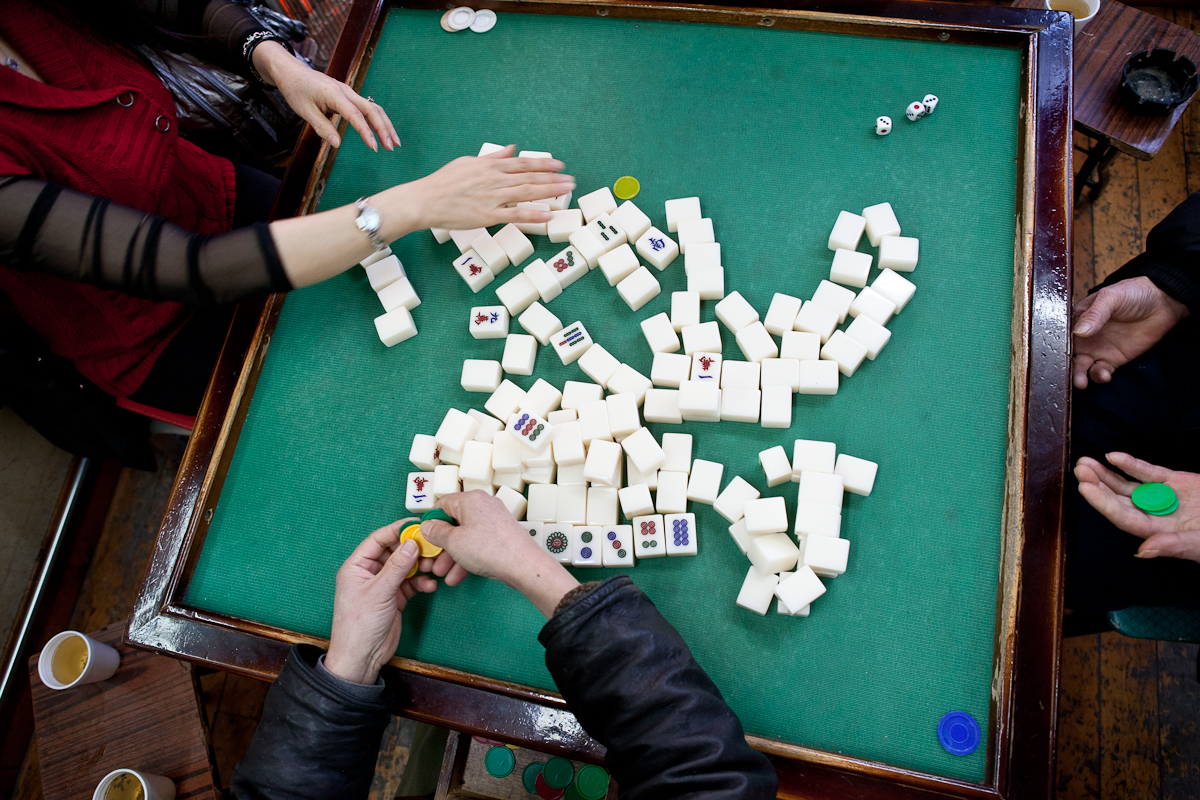 Gambling in Neighborhood Associations
On a recent afternoon, the clacking of mahjong tiles reverberated off the walls of a community association in a smoky second-floor walk up on Division Street in Manhattan.
Dong Ming Feng, 64, is a regular at the Fujian Tang Ton Association, where chain-smoking elderly men sat by the window placing small bets with colorful paper chips over the felt green mahjong table.
"We get workers who are just returning to rest," Feng said. "They may play a little mahjong but maybe you lose two or three bucks, that's it. We don't allow big bets. We're just from the same village meeting up to have a little fun, a day off, and back to work tomorrow. That's it."
Community associations like these are little more than rented apartments that pay their rent and utilities by charging people to gamble, according to Ko-lin Chin, a professor criminal justice at Rutgers College.
"Regardless whether it's a well established or just a small mom-and-pop operation if you go in and play a game of mahjong, the players still have to pay the house a certain amount of money," Chin said.
"As a result of that there's always an incentive for people … to operate a gambling operation in the hope that, No. 1 they can generate money to support their organization, and No. 2 the best way to attract people to come to your organization."
A History of Underground Gambling
"Wherever there is a big Asian community, you're going to find gambling," said Joseph Chan, a former NYPD officer of 20 years who worked on the Manhattan South Vice Squad and often helped break up illegal gambling rings in Chinatown.
Chan is Chinese-American and worked in the 5th precinct, which covers Chinatown. During his tenure from 1973-1993 he remembers breaking up several gambling operations, where an apartment would be rented out for gambling, and the house would take up to 10 percent of the winnings. He says arrests often did little to curtail gamblers.
"Once they take everything out, within six, seven or eight hours there's a carpenter down there, two-by-fours, bang bang bang, they're setting up new tables already," Chan said. "And the gambling would be on the next day."
In July, police arrested 10 gamblers in Chinatown at a community association. In April, seven were arrested in another raid in Flushing, Queens, following a series of robberies at mahjong parlors in the city.
"These are visible and something that law enforcement tend to see as something they can produce results by cracking down," said Peter Kwong, a professor of Asian American Studies and Urban Affairs at Hunter College who has written extensively about Chinatown.
Kwong says gambling in Chinatown is common knowledge to law enforcement.
"Some of these gambling operations will have information about crackdowns and will volunteer people to be arrested…and so this is a kind of historic pattern of open and closed eye of tolerance or intolerance of gambling as a vice," he said.
The NYPD has not returned requests for comment.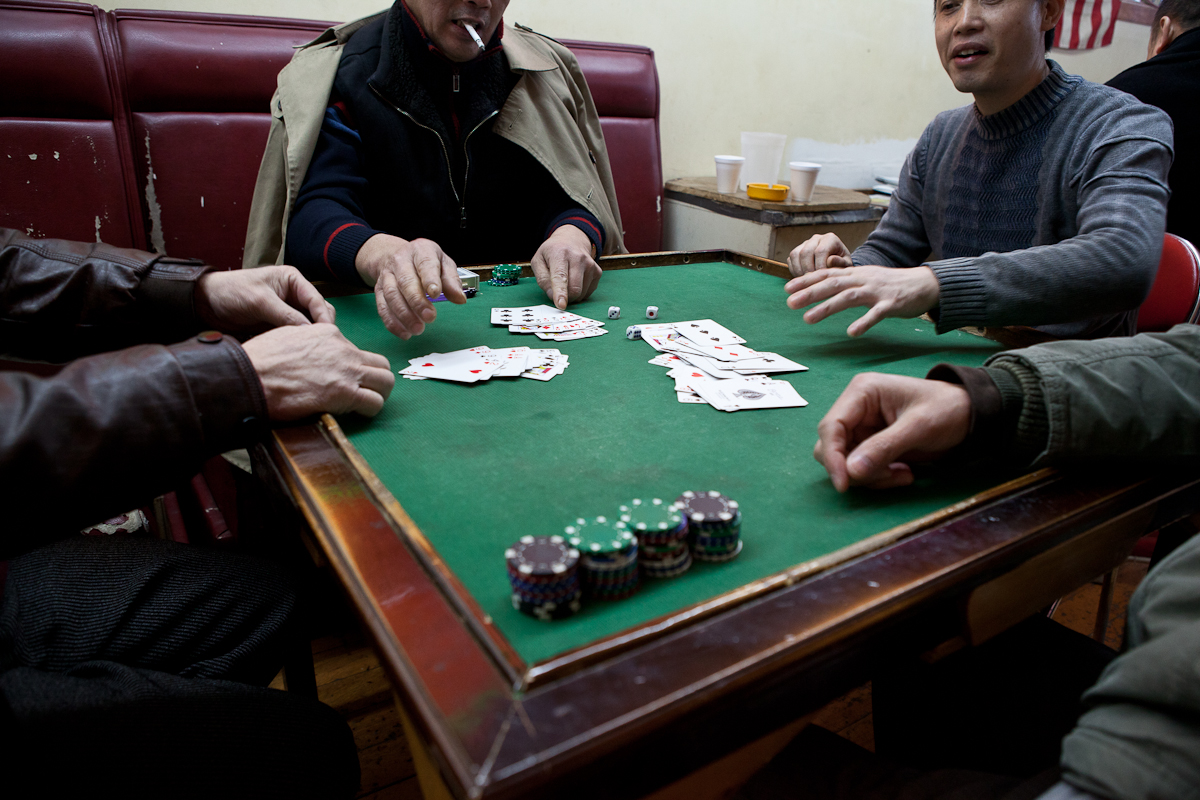 Addiction in the Community
Several people interviewed for this story said most Chinese gamblers play with others close in age and for pretty low stakes, mostly just bragging rights, but that addiction is a serious scourge on the community.
Kwong said he remembers one time when there was a rally to convert a restaurant into the second Off-Track Betting parlor in Chinatown. A number of women opposed the gambling hub, saying it contributed to the decline of the neighborhood.
"Their husband, their brothers gambling and losing family fortunes," Kwong said, "It was the first time that open opposition voicing about gambling as a family problem. There's many American families that gambling addiction destroys family. It's the same in Chinatown as well."
Peter Yee runs Hamilton-Madison House in Chinatown, a non-profit dedicated to providing mental health services to the Chinese community. Yee said gambling can lead to other social problems.
"A path of a lot of related consequences," he said. "The most severe is suicide, and just the human tragedy, destroying your family and your home, so that's what problem gambling could lead to."
Yee receives funding from Mohegan Sun to treat gambling addiction and said if New York plans to expands gambling, the state should also provide funding to treat addiction.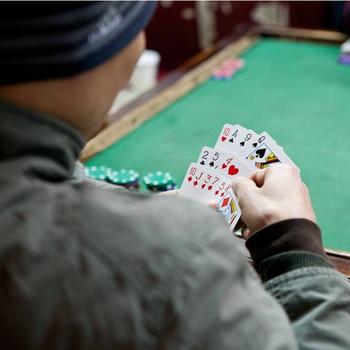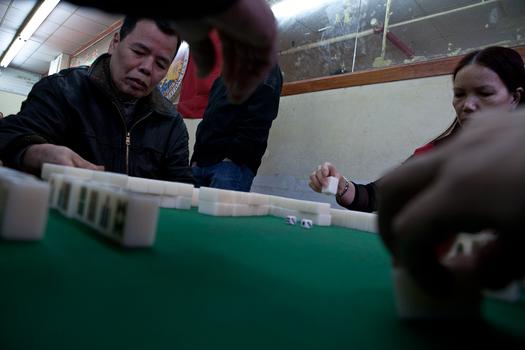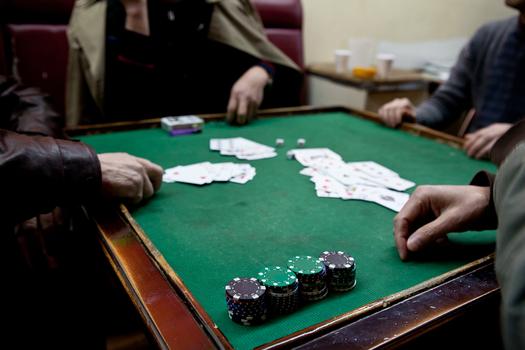 of