Smoothie Sailing into the Day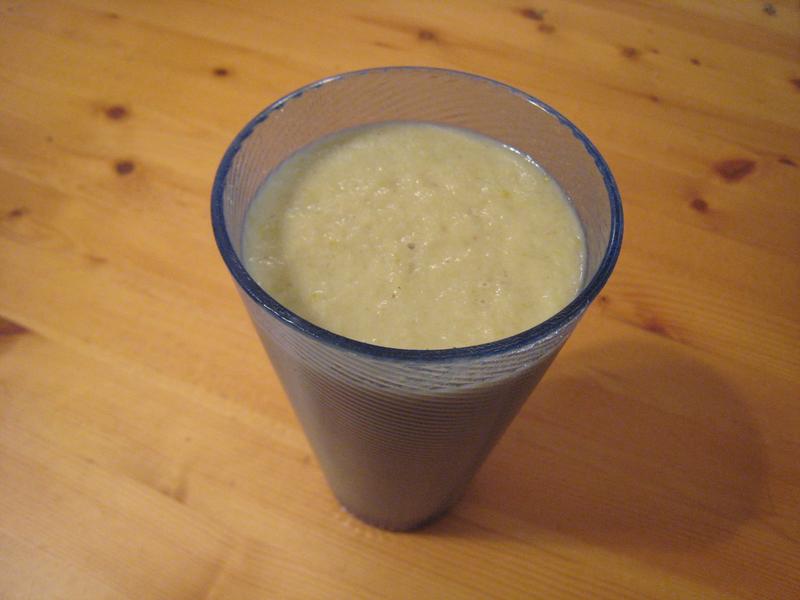 I love eating. I mean, like, cutting and spearing and chewing and swallowing. Eating's pleasurable, especially in the company of others.  
So it took some convincing to get me to try smoothies in the morning.  A liquid meal doesn't seem like a lot of fun.
But then I embarked on a detox program that called for smoothies or juices for breakfast and dinner (we talk to the founder of the Clean program, Dr. Alejandro Junger, Friday on Last Chance Foods), and I had to adapt.  
It turns out I like the way they make me feel. Light. Ready to rock n' roll. Satisfied, but not too.  
I especially like them at night. I get home from the station at about 8:30. I don't feel like having spaghetti and meatballs at 9. I need something to satisfy my hunger, but not too much. A smoothie does it.
Here's the one I made this morning:
2 medium organic apples, cored and chopped into slices
1 organic avocado, pitted and peeled
1 1/2 cups coconut water
1/2 cup rice milk
1 heaping tablespoon cashew butter
1 tablespoon organic brown rice syrup
generous pinch of sea salt
4-5 ice cubes
Toss everything into a blender.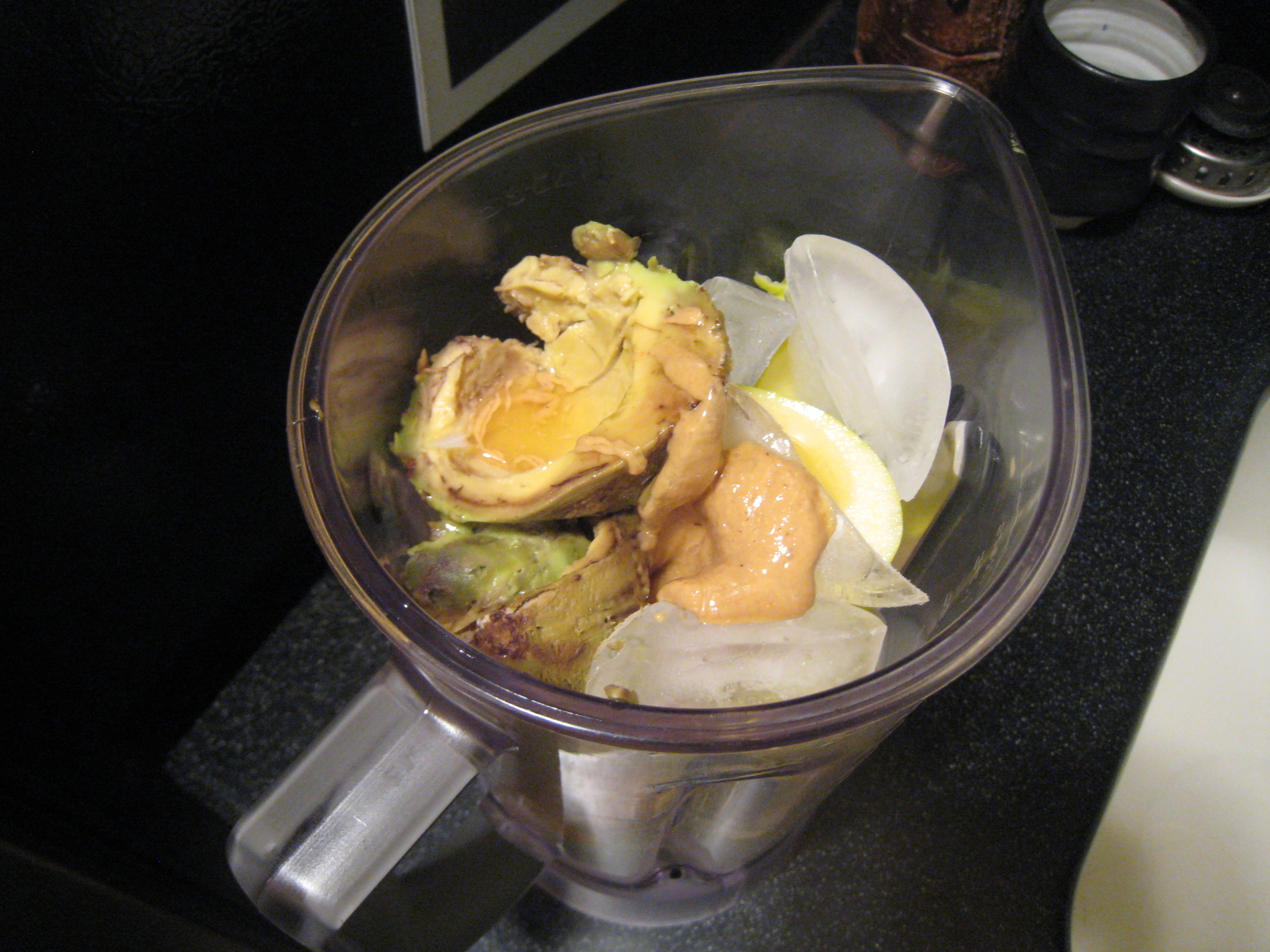 Yeah, it doesn't look pretty.  But once you mix it all up, it will.
Start off on a slow speed, to break everything up, then progress to the highest "Liquify" setting.  Blend for about 30 seconds, or 2 minutes, if you want to annoy your neighbors. Pour into a pretty glass and slurp slowly.
Sure, it doesn't beat a toasted bagel with butter and jelly, or a 3-egg omelette with whole wheat toast and butter for their emotional, sensual appeal.  But a smoothie is a good way of easing into the day without the heaviness of a meal like that, or the prep and cleanup.