21st Century Homesteading: Making Butter
I always thought butter-making involved Laura Ingalls Wilder, Ma and Pa Wilder, a cow, and a big wooden churn. But my sister showed me all you need is a jar.  And little kids eager to do the work.
My sis lives in rural Ohio, where she has access to (shhhhh!) raw milk. 
Melissa gets a whole jar of raw milk from a local farmer.  She skims off the cream from the top, and lets that sit out overnight at room temperature.  This allows naturally-present bacteria to break down milk sugars into lactic acid, which, in turn, creates aroma and flavor compounds that give milk fat its "buttery" taste. 
Commercially-produced, "sweet cream" butter isn't "cultured" in this way.  It takes too much time, and space, in dairies.  The lactic acid and the bacteria are added to the fresh cream.
She spoons it into old peanut butter jars, and gives it to my two nieces, Isabella and Carmen, for the "churning" part.  Churning breaks down the phospholipids and proteins that surround and separate the butterfat molecules, allowing the fat to clump together.  After five minutes of shaking, you can see the globs of butterfat start to stick to the sides of the glass jar.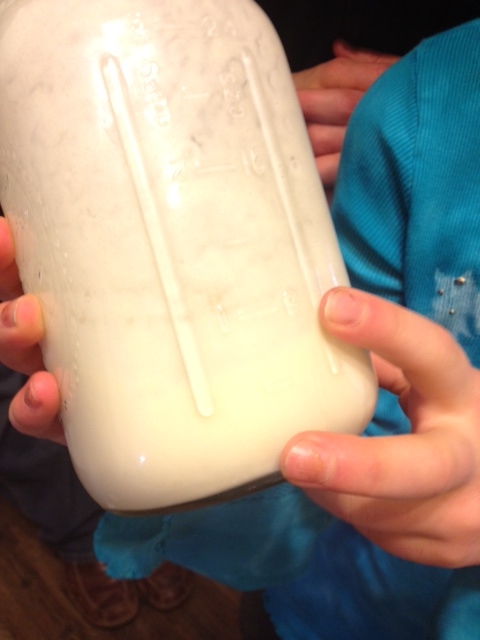 A few more shakes, and the liquid starts to look lumpy.  The butter is almost ready.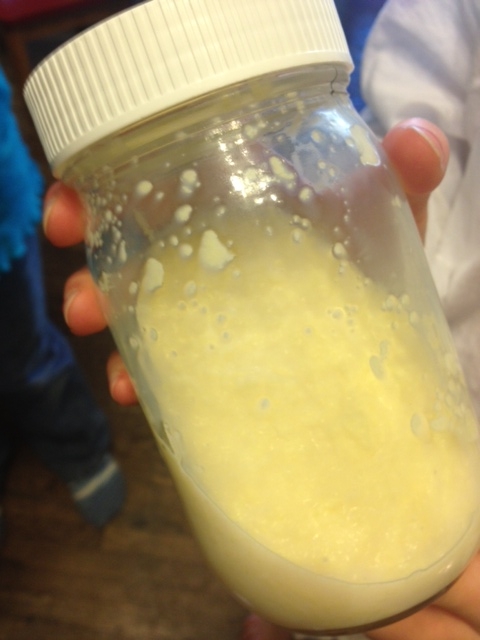 My sister slides the butter onto a strainer, and presses on it, to get any remaining water out.  Then she mixes salt into the butter, for flavor and for a longer shelf life, and presses the pale yellow solid in a butter pat — in this case, a little bowl.  
And then we spread it over everything.
Now, I realize that raw milk is controversial. Health authorities say it can contain Mycobacterium bovis, which causes tuberculosis. Other bad guys can be present, too, including listeria and salmonella. 
In 2005, city health officials announced a spate of tuberculosis cases linked to the consumption of raw milk and raw milk soft cheeses, including that of a 15-month-old child who had died a year earlier of what was determined to be complications from TB.
The contaminated products were believed to have come from abroad, most likely Mexico. Many of the adults were from there.
I asked the Health Department's press office for an update. "The Health Department is aware of a case of campylobacter enteritis [fever, cramps, watery diarrhea] that was reported in September 2008....A NYC resident consumed unpasteurized/raw milk and became ill."  
My brother-in-law, Bill, grew up with an uncle who raised cows, and he drank raw milk as a kid.  
"He still had milk cans that we had to carry up the hill to be collected," he wrote me in an e-mail. "This was before the era of big collection tanks and all the amazing rules and regulations that pretty much forced out a lot of small producers."  At least in Attica, where his uncle's farm was.
He tells me he's more concerned and uncomfortable with the pasteurized milk coming from giant, industrial dairies that blend milk from multiple farms than he is drinking raw milk from a local farmer he knows, and who knows his cows.
Certainly, industrialized processes are not as hygienic as regulators and Big Food like to make them out to be. I found these stories in a list of food borne illness outbreaks in the US on Wikipedia:
30 people died from listeriosis in 2011 from cantaloupes from Jensen Farms in Colorado
In 2009, 22,500 people got sick from salmonellosis in peanut butter from the Peanut Butter Corporation of America in Georgia
E. coli in bagged spinach from Big Organic food producer Earthbound Farm killed 3 people and sickened 198 people across 25 states in 2006
Tainted green onions served at a Chi-Chi's restaurant in Pennsylvania infect more than 660 people with Hepatitis A, the worst outbreak in US history.
All major food producers and chain. Oh, and then there's this:
8 people get sick with botulism in Western Alaska in 2002 as a result of eating a beached beluga whale.
Here, out of a long, LONG list of illness from the industrialized food system, is an example of the kind of risky, personal behavior that has regulators and public health officials foaming at the mouth. No wonder my brother-in-law talks about "raw milk hype."  
What do you think? And contact me if you know of a way to get raw milk.  I'm interested in doing a story about the raw milk udder-ground in New York City.  I know it's out there.  E-mail me at aeddings@wnyc.org.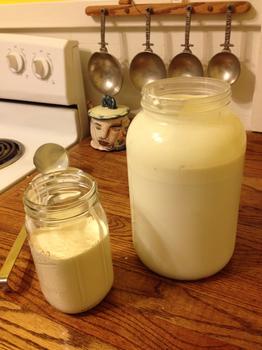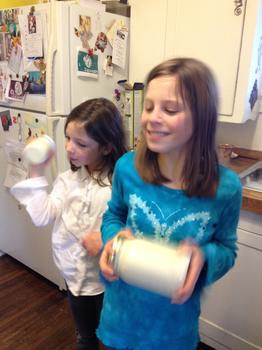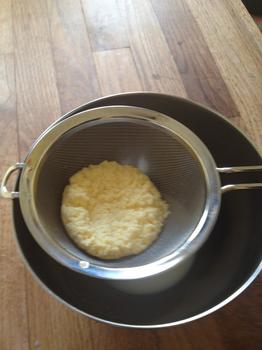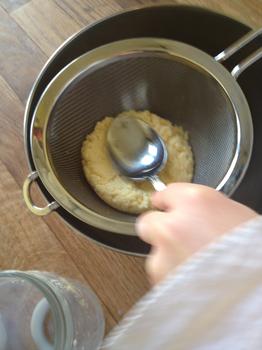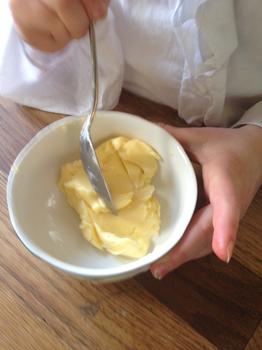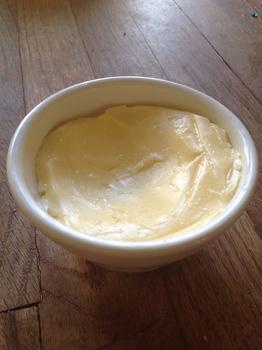 of