Brakes Applied to Taxi Receipt Ads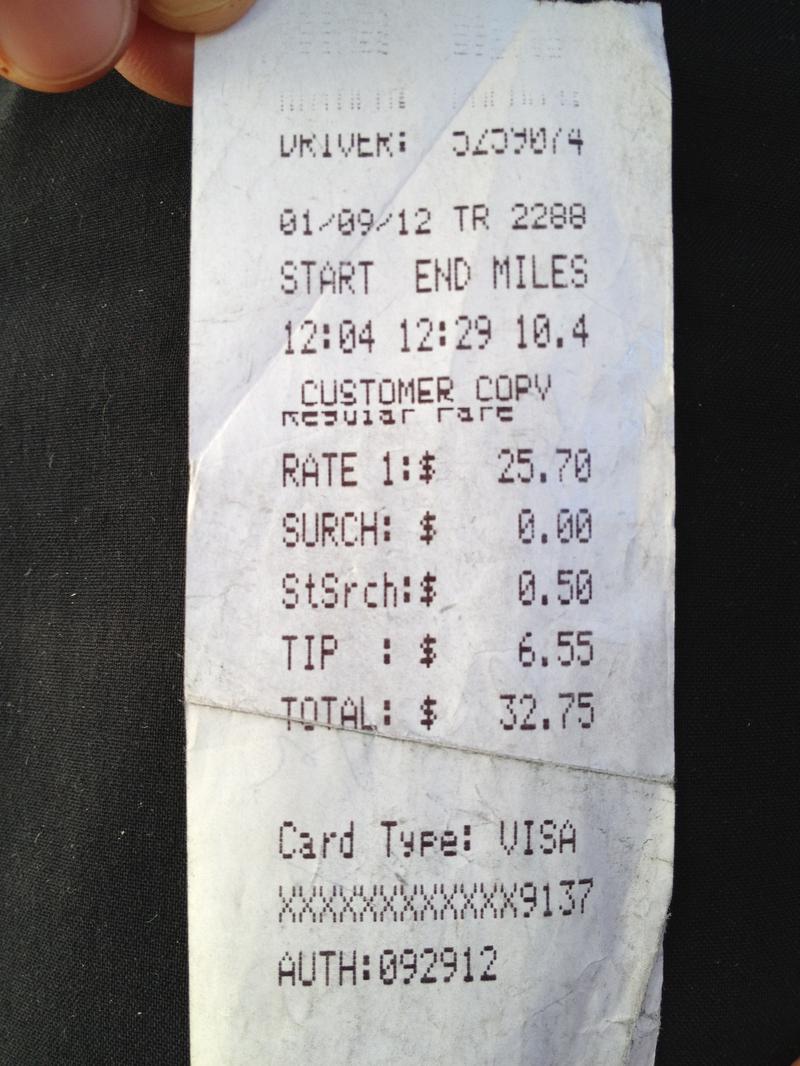 The city's Taxi and Limousine Commission has delayed a decision about whether to approve advertisements on taxi receipts.
At a hearing on the issue Thursday, VeriFone, one of the taxi technology providers who requested the TLC approve ads on the back of receipts, couldn't provide any numbers on estimated revenue. TLC Commissioner David Yassky said that information will be key before voting.
"When you're making decisions based on the economics of the industry it has to start with the facts — so we definitely need some facts from the industry about just how much revenue is involved here," Yassky said.
Senior Vice President for VeriFone Amos Tamam testified that while he's still unsure about how much the company could receive in ad sales, he believes that sponsorship could offset the annual costs of receipt paper for the entire industry — about a half million dollars.
Drivers object to the plan that would likely keep them from sharing in the piece of the revenue pie, especially since they said they'll be the ones handing out the receipts with the ads to the customers.
Cabbie Beresford Simmons said "it's a ridiculous idea, but it's not ridiculous if I'm making the money, but it's silly for these guys to make the money from me." Simmons added its unfair since cabbies haven't seen a fare increase since 2004.
Yassky said once the TLC has revenue numbers, it will decide how to split up the money from the ads between technology providers, taxi owners and possibly drivers within a couple of months.