Apple Launches Textbook App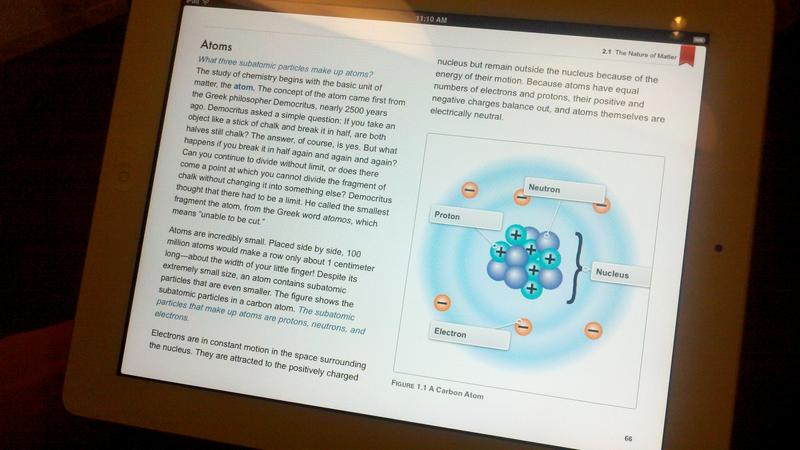 Apple is hoping to put an end to the days of students weighed down with a backpack full of textbooks. The tech company said it's aiming to change the way students use textbooks with a free app for downloading those schoolbooks to an iPad.
Phillip Schiller, Apple's senior vice president of Worldwide Marketing, made the announcement Thursday from the Guggenheim Museum on Manhattan's Upper East Side.
The app, called iBooks2, will allow users to purchase e-textbooks — anything from Algebra I to Physics to Environmental Science — from companies such as Houghton Mifflin Harcourt, McGraw-Hill and Pearson. Apple said it is launching the project with a focus on high school textbooks, most of which will be priced at $14.99 or less. Some of those books are available today.
Apple executives used the Guggenheim event to give a tour of the textbook app, which will allow students to highlight text and add notes with the tap and drag of a fingertip. Rather than studying static images in a biology book, students would be able to study three-dimensional graphics of protein and lipids and take a tour of the genome.
"Kids are going to really love to learn with textbooks in iBooks," Schiller said. He added that authors can keep content up-to-date, even after students have downloaded the texts.
Students would need an iPad, which costs at least $499, for the e-textbooks, and Apple did not outline any new programs that would give students, teachers or schools wider access to the device. Schiller said that 1.5 million iPads are already in use in educational institutions nationwide, with 20,000 education apps available.
Also, textbooks are bought by school districts, to be reused year after year. That would not be possible with the e-textbooks.
"There's going to be a lot of questions about how this is going to be rolled out and who's going to pay for it," said Michael Norris, senior analyst with Simba Information, a media research firm based in Stamford, CT. "What's going to happen if the student breaks the iPad or spills beer on it. There are a lot of little questions involved with the kind of large-scale deployment that Apple's talking about."
Apple also unveiled on Thursday a new iTunes U app, for teaching and taking electronic courses, and iBooks Author, for creating e-books and publishing them to Apple's iBookstore.