Taxi Receipts: The Next Frontier for Advertising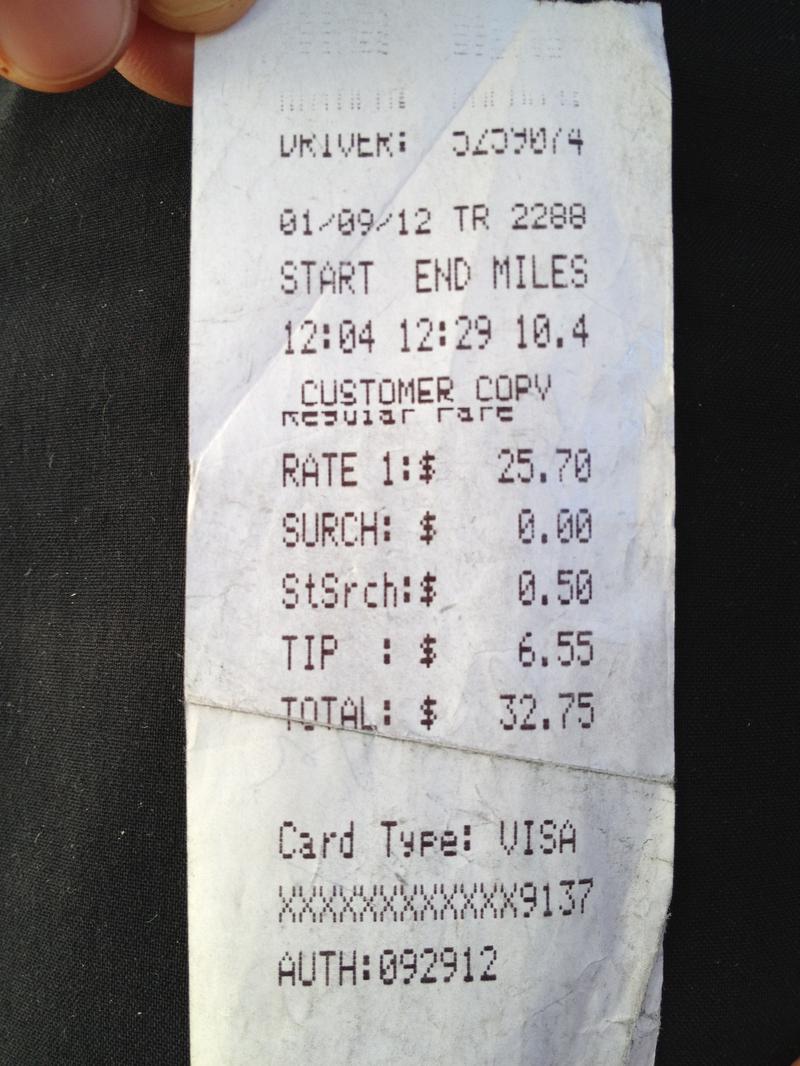 Commercial ads are everywhere, from computer screens to bus shelters. And they'll soon be appearing on the back of taxi receipts, if the Taxi and Limousine Commission approves the proposal on Thursday.
TLC Commissioner David Yassky said any ad revenue the industry makes could potentially keep prices down for customers.
"The credit card vendors would get the advertising revenue. The theory is that it holds down the fees they charge to taxi owners and holds down fare pressure," Yassky explained.
But the drivers group Taxi Workers Alliance opposes having ads on the back of taxi receipts, since cabbies won't share in the revenue. The group's Executive Director Bhairavi Desai said drivers haven't received a fare increase since 2004, yet they pay at least five percent for every credit card transaction.
"Hard working drivers shouldn't have to provide charity to 5th Avenue advertisers, taxi technology vendors or taxi garages. It's the driver's labor, customer service, gas money and lease, so they should have the ad money," Desai said.
The small, somewhat understated receipts taxi passengers have become accustomed to will likely be a thing of the past if the measure goes forward.  "Apparently they will get bigger to accommodate the ads. Our rules won't require the receipts to be any bigger but that's what the industry will move toward," Yassky said.
One of the two technology vendors who work with the city to provide credit card readers in cabs, VeriFone, outfits about 6, 600 of the city's 13,237 yellow cabs. According to TLC officials, that company is most eager to put ads on the back of receipts. It might be ideal for them, since they also provide taxi meters that will print the longer receipts. They'll have the ability to make any required tweaks the machines require.
VeriFone did not immediately respond to requests for comment on the issue.
The TLC and other industry officials have yet to release an estimate about how much revenue the possible ads, which could range from gyms to strip clubs to banks, may provide to the vendors.
If approved, the ads could appear on the back of receipts in about a month.