Quinn Raises Maximum Funds for Primary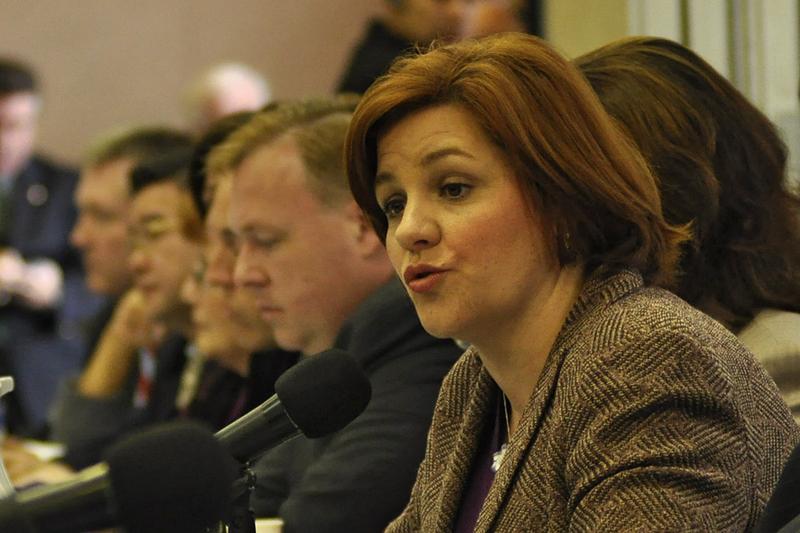 City Council Speaker Christine Quinn became the first presumptive mayoral candidate to raise the maximum amount of money that can be spent in the primaries.
Quinn has earned nearly $5.1 million in her campaign warchest. That makes her eligible for about $2.7 million in matching public funds, according the Josh Isay, consultant to Quinn's campaign. It also puts her above $6,426,000, the spending limit for primary election.

"We're done with the primary," Isay said.

According to current law, each dollar a New York City resident gives up to $175, is matched with $6 in public funds.

He added the speaker will continue to raise low-dollar contributions, which allow her to qualify for matching public funds. Quinn raised around $414,000 since the last filing in July.

The filing deadline for candidates running for city office is midnight tonight.
Public Advocate Bill deBlasio raised nearly $1 million in the second part of 2011, outpacing other potential mayoral candidates, including Quinn. That brought his total funds to $2.1 million.

It also tied him City Comptroller John Liu, whose campaign is under investigation by the federal government for alleged illegal fundraising. Liu received around $517,000 in the second part of 2011, for a total of $2 million. In the first part of the year, he raised nearly $1 million.

Manhattan Borough President Scott Stringer has nearly $2.3 million. He raised $545,000 in the last six months of 2011. In the first part of the year, he received $654,000.