American Folk Art Museum Starts 2012 with New Show -- and a Commitment to Staying Independent
After months of keeping a low profile because of financial troubles, the American Museum of Folk Art on Tuesday unveiled a new exhibit of works from its permanent collection, and trustee and board president Monty Blanchard reaffirmed the institution's determination to remain open and independent.
"The key component of our decision was a commitment from one of our trustees for a $2 million pledge," Blanchard said at a press preview for the new show. "And the commitment from other trustees to continue to support the museum...a commitment of over another million dollars." In addition, the museum recently secured a grant of half a million dollars from the Ford Foundation.
Blanchard said that these cash infusions will ensure the museum's viability for the next "several years" (he declined to be more specific), allowing the board to launch a search for a new director, appoint new trustees and seek new sources of funding. This is a sigh of relief for an institution that was in danger of closing as late as last fall. Back then, it was reported that the museum was in talks to cede its priceless collection of American folk art to either the Smithsonian Institution or the Brooklyn Museum.
The museum fell into trouble after defaulting on construction bonds for its building on 53rd Street, which was designed by Billie Tsien and Tod Williams and opened in 2001. While the building was critically well-received, the recession hampered fundraising efforts. In addition, expected crowds from its high-traffic location next door to the Museum of Modern Art never quite materialized. Last year, the museum sold the structure to MoMA in an attempt to pay its debts. The museum laid off most of its staff and re-established itself at its old headquarters on Columbus Avenue, near Lincoln Center. While the current space is smaller, the rent is only $1 per year, drastically lowering the museum's overhead costs.
The museum still has a long way to go in ensuring its future. But Blanchard says the institution has now tidied its finances enough to attract a new director and donors. Karen Barter-Fielding, an L.A.-based collector, recently joined the board. The goal is to run the museum on a recession-conscious budget of $2 to 3 million a year (versus the $10 million it spent back in 2009).
Most significantly, the museum is working to promote its mission, the importance of American vernacular art forms. It currently has 14 of its most iconic works on loan to the Metropolitan Museum of Art, for the debut of the latter's new American Wing. On Tuesday, the Folk Art Museum also opened the doors on a new exhibit in its refurbished Lincoln Square space: 'Jubilation/Rumination,' highlights from amongst the holdings of its extensive permanent collection.
Jubilation/Rumination is on view through September 2, on the Upper West Side.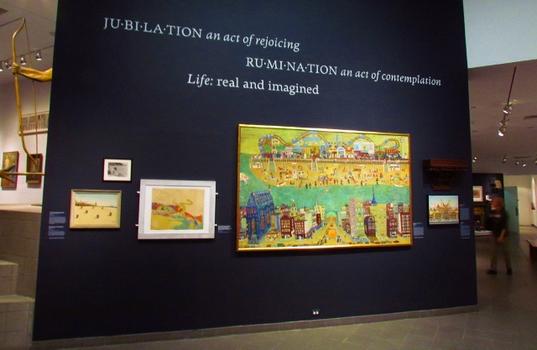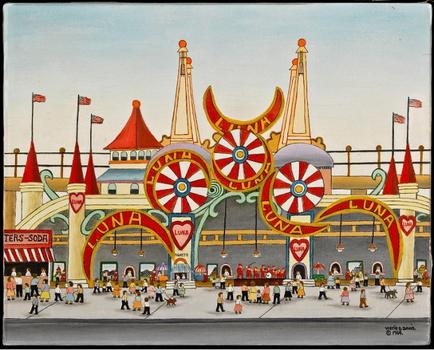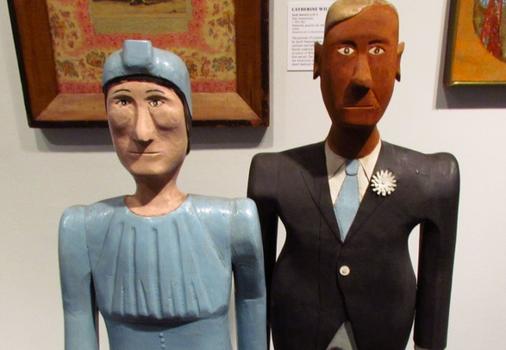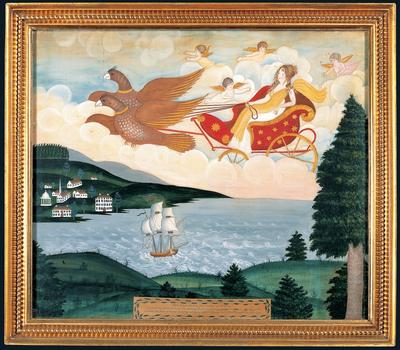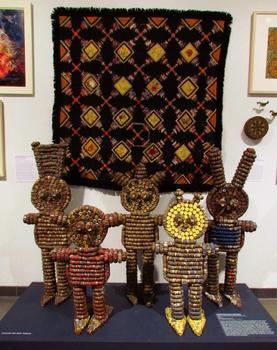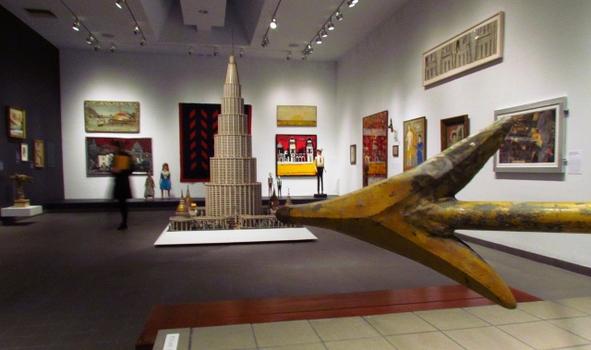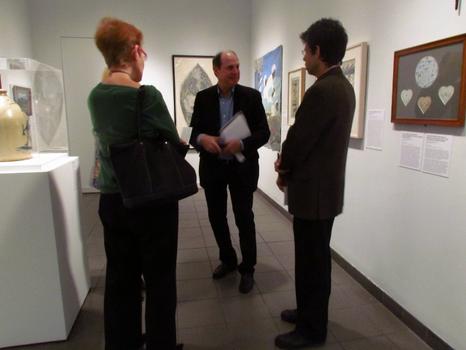 of