Niche Market | Sheet Music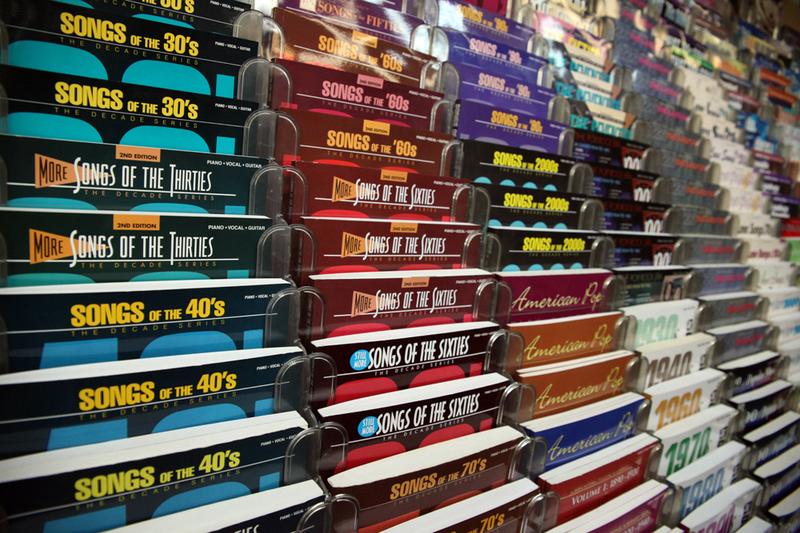 New York is a city of specialists from foodies to academics, laborers to shopkeepers. Every Wednesday, Niche Market will take a peek inside a different specialty store and showcase the city's purists who have made an art out of selling one commodity. Slideshow below.
Colony Music Center
1619 Broadway
New York, NY 10019

It was 12:30 p.m. on a recent Friday, and Brian Conklin only had 1-1/2 hours before his audition for a showcase down in Greenwich Village.
"I came in here to look at some music for some inspiration," he said, while standing near a dusty Elvis memorabilia display case at Colony Music Center.
Conklin planted himself at the Brill Building at 1619 Broadway, the art-deco landmark that once housed 160 tenants in the music business — including Duke Ellington and Nat King Cole — and that is now the last remaining vestige of Tin Pan Alley. 
"We're the last man standing, and thank god for the sheet music department," said manager Warren Tesoro.
There's sheet music for everything from ACDC to Beethoven, but there's no question Broadway is the bread and butter. The Book of Mormon songbook, at about $27, is a top seller.
The busiest times of the week are after the Broadway matinees, when people stream in, humming music from the shows down the street. Or at least that's how it used to be, according to Rob Fardellone, head of the sheet music department.
"Nowadays with all the big productions and smoke and mirrors that go on, you come out humming the scenery, instead of the songs," he said.
Colony is the last big music store in Times Square, which a decade ago was dotted with megastores like Virgin and HMV. Colony managed to hang on by virtue of its exhaustive Broadway and pop sheet music selection.
Many of the salesmen have worked there for more than a decade and have encyclopedic knowledge of music.
"Somebody calls up and will hum something on the phone, and we just love to answer that question and tell them who it was by, when it was recorded, we love that. We play music trivia here all day long," said Tesoro, who has been with Colony for more than two decades.
"I found it at the Colony!" is the motto of the store, which was opened in 1948 by two friends, Sidney Turk and Harold "Nappy" Grossbardt, whose sons have taken over business now, and never really considered doing anything else.
"We came in every Saturday and Sunday. It was like coming to a candy store," said Michael Grossbardt, a co-owner with Richard Turk. "I loved it. As soon as I was old enough I would hang out here as much as I could." 
That was in the 1950s and 1960s, the store's heyday, when it was frequented by the likes of Irving Berlin and Miles Davis. 
Today, customers range from Broadway stars to "Glee" fanatics to musicians.
In addition to Broadway showtunes and "The American Songbook," a book of Adele sheet music was one of the best sellers of 2011.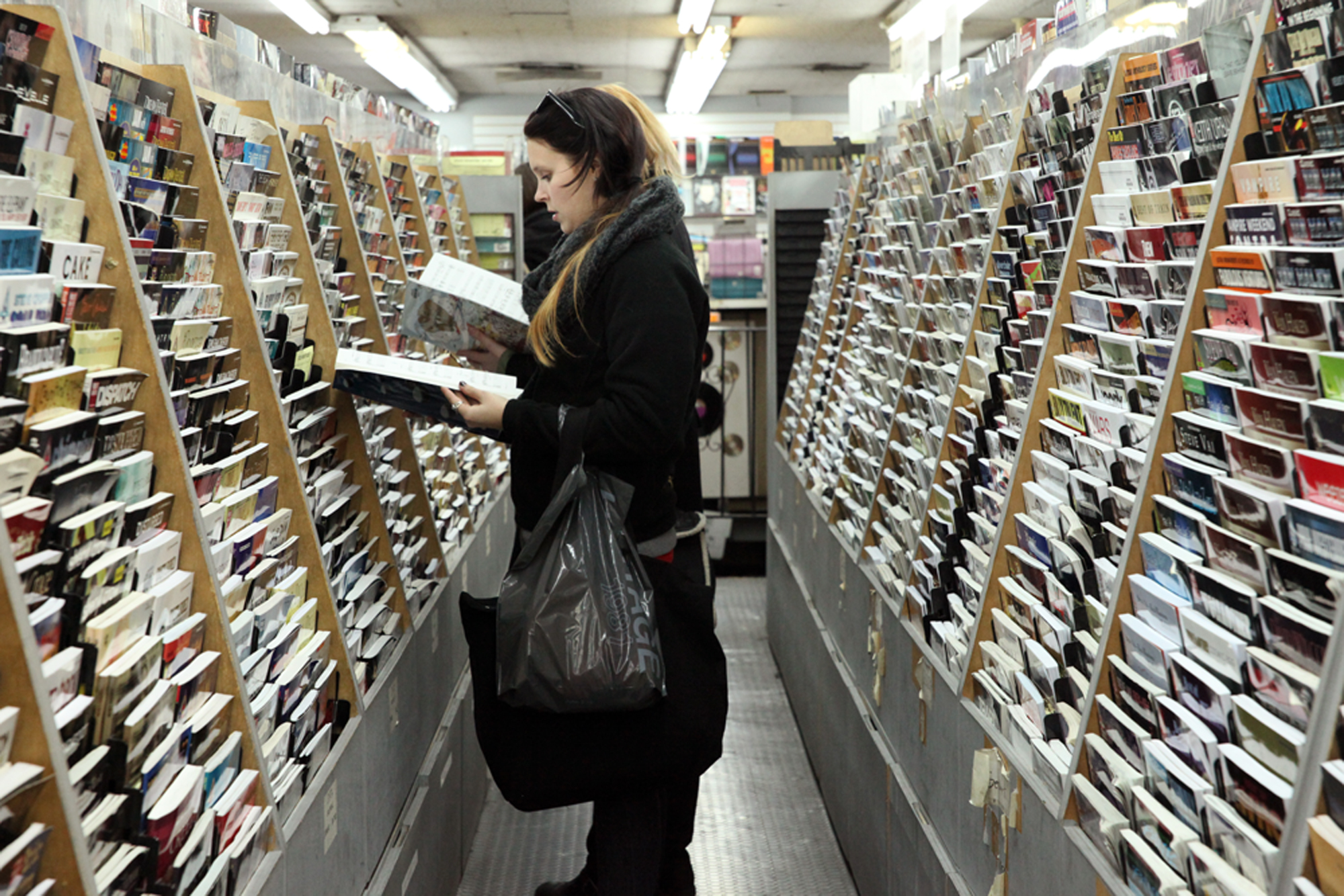 Interview with Warren Tesoro, manager at Colony.
How does Colony fit into Tin Pan Alley history?
Colony IS Tin Pan Alley. We're located right here in the Brill building. The Brill building housed a lot of the great songwriters like Carol King, Phil Spector, they wrote all those great songs that were hits in the 1960s, especially. Back when there were two guys in a room and a piano and they would pound out all these tunes, pump and pound them out and try to sell them. As a matter of fact Paul Simon still has his offices here. If they ever need anything upstairs they usually send someone down to get it for them, a CD or sheet music.
Before this was Colony there was a restaurant here called the Turf, same size, at this bar, songwriters would congregate. Guys who wrote for the Drifters, for the Coasters, song writers, and they would sell their songs here. There was a row of phones, telephone booths here, they could call in, place bets, whatever they wanted to do here, get in touch with their agents, it was a really cool place.
Who are your customers?
Oh, we've had Kevin Kline come in here, Harry Belafonte's been in here, Sonny Rollins was in here, Brian Dennehy was just here. Who's the guy who plays Zorro in the movies? Antonio Banderas. His wife was down the street doing a show, maybe Chicago, and he came in looking for sheet music. Real nice guy. 
New song writers, people who have a gig somewhere, they need sheet music, people who heard something on the radio and they'll come in for a CD. People who need a question answered. Folks who love Broadway come in here, this is a real Broadway store, we know everything about these Broadway shows, who the composers were, when it appeared on Broadway, who the stars were in the original Broadway shows, that later on became movie stars because they were discovered here on Broadway, people like that. We love Broadway, I love looking at old pictures of Broadway and how it's changed over the years, and it has changed, big time. 
Broadway is the real specialty of the store but we have learned to be real specialists in everything: Jazz, vocals, rhythm and blues, blues, folk music. At one time Colony bought one record of every record that came out, so we would never lose a call, and we were famous for not losing a call. We would search and search because we knew we had it.
Has your stock changed much over time?
Things are not available like they used to be. At one time everything was available but the record companies have cut down on their stock, but we try anyway. There are songs here that people remember from their childhood, from growing up with their families. It could have been the Bronx, or Brooklyn, or Staten Island or Manhattan, and in their house it was playing on their record player or their father played it all the time, and they'll go looking for that record because it reminds them of their parents, who probably aren't around anymore.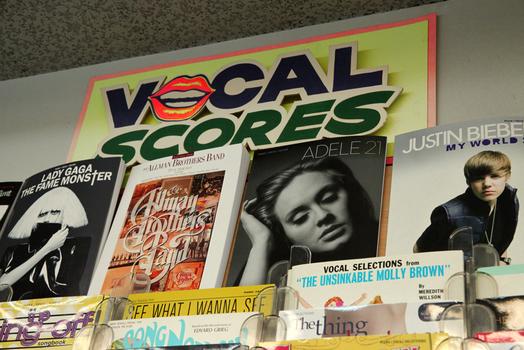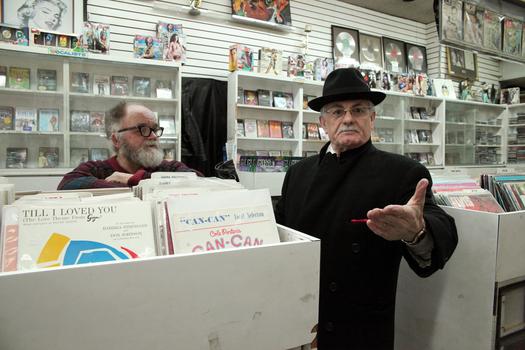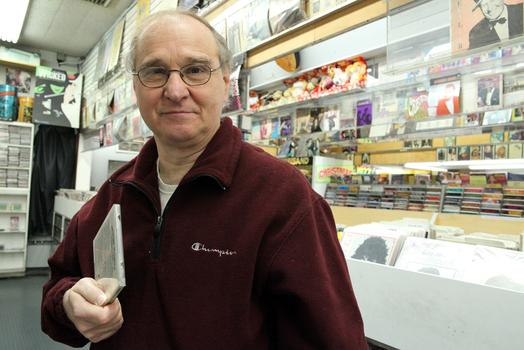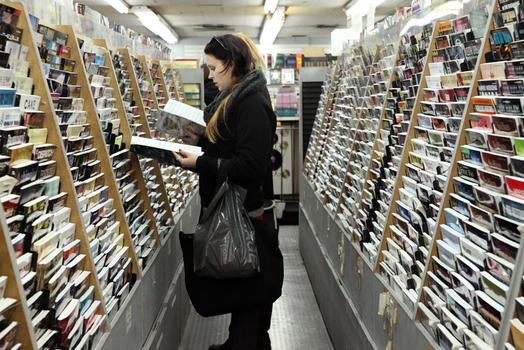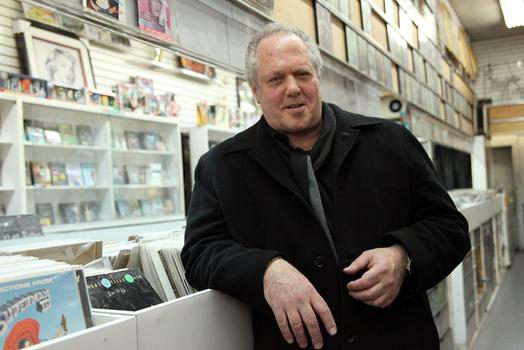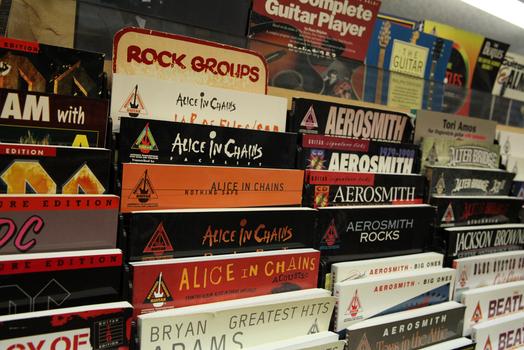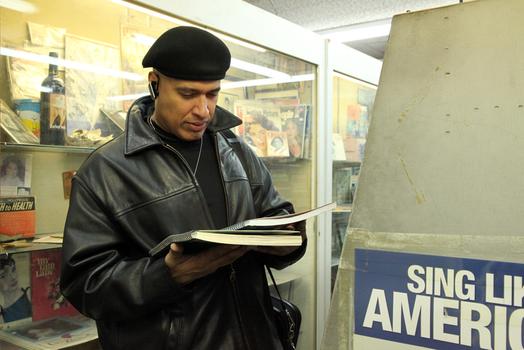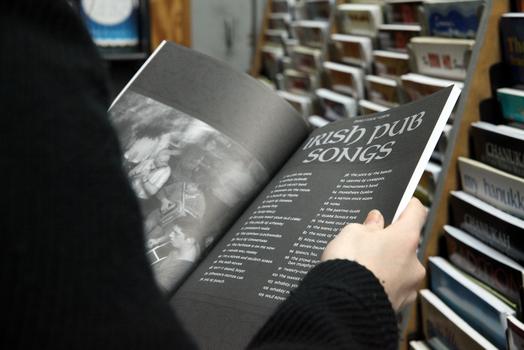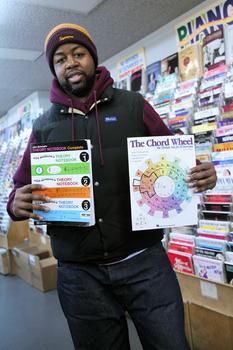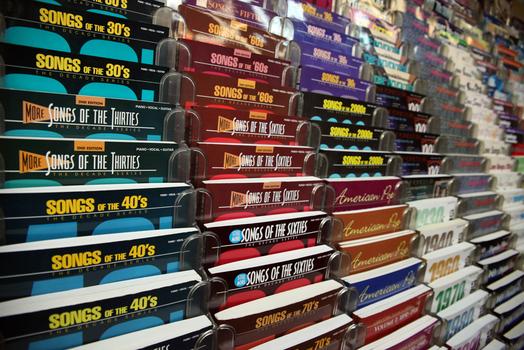 of