More Than 1,000 Attend Funeral for NJ Lawmaker Alex DeCroce
Assembly Republican leader Alex DeCroce was eulogized Friday morning as a devoted family man, loyal friend and the man responsible for a constitutional amendment that gave crime victims more rights in New Jersey.
More than 1,000 family members, friends and major political figures filled St. Peter Apostle Church in Parsippany for the funeral.

Governor Chris Christie and his wife sat with DeCroce's widow in the front row. Christie spoke about the last time he spoke with his mentor and friend at a New Year's Eve party. DeCroce said his health was good, and that the governor was the one who looked haggard.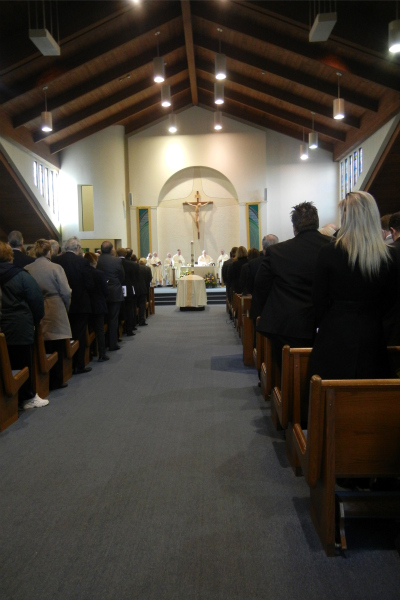 "'You need to get some rest, governor,'  he said 'We have a hellava lot to do -- go get some rest,'' Christie said recounting a recent exchange between the two, "'I said, 'Well I'll get rest and then we'll do it.' And he put his arm around me and said, 'I'll be with you, partner.'"

During his eulogy, Christie also told the crowd about the good relationships DeCroce had, even with his political rivals. When the governor arrived at the Statehouse Monday night, shortly after DeCroce died of an apparent heart attack on the bathroom floor, he said Democratic leader Sheila Oliver was one of the first people to greet him.

"She said to me, 'Governor, who's going to call me dear anymore?'" Christie said. "It was because in his heart he had true affection and respect and love for her. He had a way of conveying that that was unspoken."

Decroce had represented parts of Morris and Passaic County since 1989 and was the assembly member of longest standing before his death on Monday.
(Photo: Mourners gather for Assemblyman Alex DeCroce's funeral. Nancy Solomon/NJPR)