My Test of the MTA's Real-Time Bus System on Staten Island
The MTA said there are three ways to use real-time bus information known as Bus Time: Click it. Text it. Scan it. I went to three bus stops in Staten Island to try it on Wednesday, the day it launched in the borough.
The MTA instructs riders that from a computer or smartphone, riders can enter the bus route, intersection or bus stop code and see a map that shows where the buses are along the route.

In my test, doing those three things got me an accurate and comprehensive list of local and express buses that use the nearest stop. And a nifty map popped up on my laptop showing the location of those buses as they came toward me.

But not so when I used my phone: No map appeared, and I couldn't see a way to bring one up.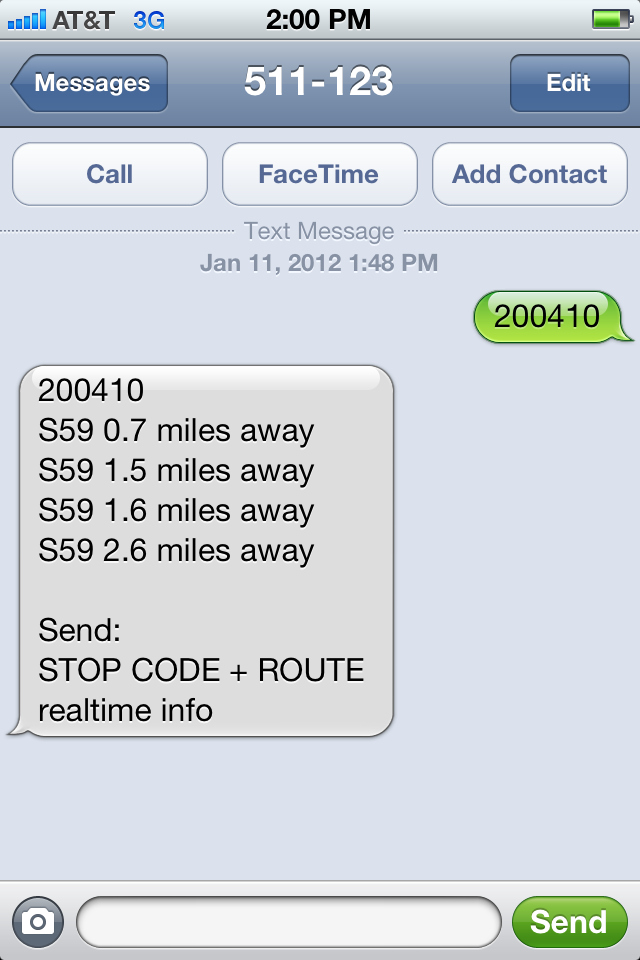 Using my phone to text an intersection, address or bus stop code to 511123 also brought me a list of buses and how far away they were: 0.7 miles, 1.5 miles, etc. It did not say how many minutes it would take for each to arrive. It's up to riders to judge the speed of an approaching bus based on traffic and time of day.

I wanted to see how clearly the numerical bus codes were displayed at stops but couldn't do that because the MTA says it will take another several weeks to install all of them in Staten Island.

For now, riders must go to www.mta.info/bustime to find the code they need or text the nearest intersection to 511123 to have it sent to them. Then text the number for real time bus information.

Also missing are QR (Quick Response) codes at the bus stops. The MTA says riders will be able to use a scanner app on a smart phone to read a QR code displayed at a bus stop and get the same information as if they'd texted or gone online for it. It will be six weeks, though, before they're installed.
Read more on Transportation Nation, a site that combines the work of public radio newsrooms and our listeners as the way we build, rebuild and get around the nation changes.