Opinion: After Romney's NH Win, Bring on The Main Event!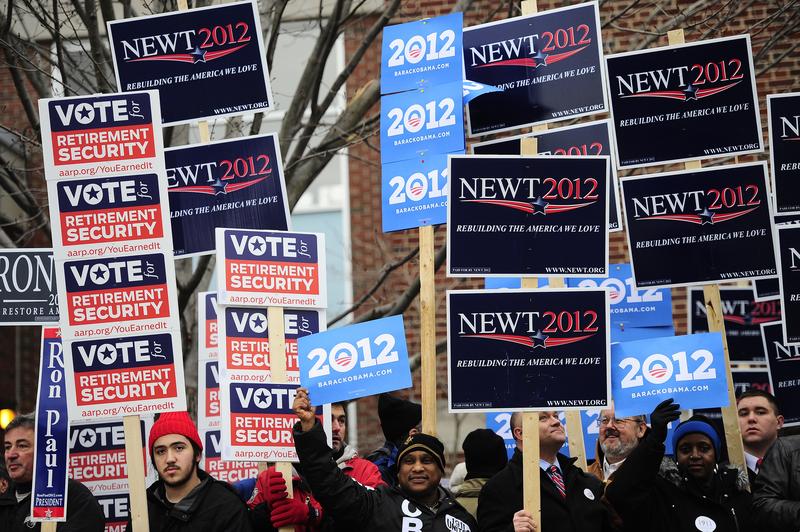 I watched the numbers come in from New Hampshire sitting in a coffee shop, listening to Brian Lehrer streaming online. A couple hours after the polls closed, I hopped in my car and drove home. Listening to NPR on the way, one of the guests, who's name I did not catch, dropped a comment that touches on why I haven't written much about this race.
Her comment was that this race has been over since Rick Perry's brief rollercoaster ride from fresh face in the campaign, to frontrunner and ultimately to also-ran. Between that and other potential heavyweights choosing to not throw their hats in (Palin, Christie, Cuomo, Huckabee, etc) really all but ensured a Romney v Obama general election campaign.
Even with how far gone the base of the Republican party has devolved over the last generation, they still have standards that unstable people like Newt Gingrich and Rick Perry just don't meet. Huntsman is too similar to Romney, and just seems like he doesn't have enough juice to be a heavyweight on the national stage. Ron Paul has a ceiling on how much support he's going to pull, Cain was a bomb waiting to happen, Bachmann just wore on people the wrong way and Santorum is too little, too late.
Romney has known this for a while now, and has been hedging his messaging less conservative than he otherwise would have if he thought there was a major threat to his nomination. His victory speech the night of the campaign was more of the same, appropriately harkening back to Reagan in pointing out how we're worse off than we were four years ago. This is the sweet spot for his challenge to Obama, going right after economic and fiscal right leaning folks who don't care as much about the conservative to right wing social stances Romney has taken since he started redefining himself to make him an electable Republican primary candidate.
Sure, there's a tiny chance some game changing misstep, but Romney already has low expectations he's likely to outdo in South Carolina, he's got a commanding lead in Florida, and if he roughly meets expectations there, its hard to see how any challenger will have enough money or support left to keep pace with him the five states that hold their caucuses or primaries the first week of February, and then the tidal wave of 18 states that vote during the two weeks starting the last day in February.
Sorry Ron Paul stalwarts and Santorum Surgers ... Romney has it in the bag. He has for a while now, and this dog and pony show we're going to be watching over the next weeks to months is more about the also-rans running to raise their profile... angling for political analyst positions on cable, a fat advance on a book, laying the groundwork for a run in 2016 or 2020, cabinet positions if Romney wins, etc
Enough with the prelims... bring on the main event.