Trials and Tribulations
Wednesday, January 11, 2012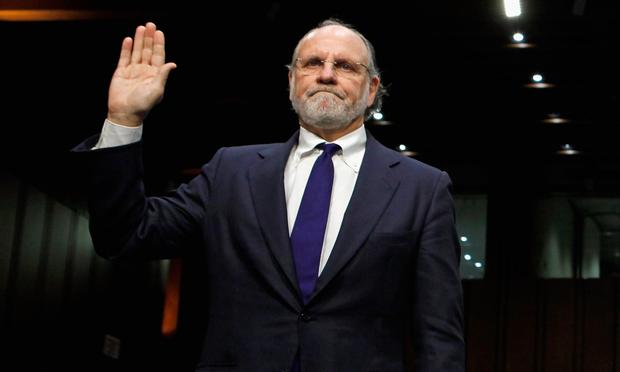 (Chip Somodevilla/Getty)
Vanity Fair contributing editors Bryan Burrough, William D. Cohan, and Bethany McLean fill us in on Jon Corzine's many
professional—and personal—tribulations. Humorist Dave Barry discusses collaborating with Alan Zweibel to write the new novel, Lunatics. Today's installment of the BBC series A History of the World in 100 Objects looks at an Olduvai stone chipping tool! Plus, the gurus-of-how-to Al & Larry Ubell stop by to answer your home-repair questions!
Pulitzer Prize-winning humorist Dave Barry and Alan Zweibel, winner of the Thurber Prize for American Humor, talk about joining forces to write a novel. Lunatics is about two men: Philip Horkman, a happy man who owns a pet store and is a referee for kids' soccer, and Jeffrey Peckerman, the sole sane person in a world filled with jerks and morons, who is having a really bad day. The two collide in a swiftly escalating series of events that sends them running for their lives.
The Gurus of How-To, Al Ubell and Larry Ubell, are here to offer advice on home repair matters, from heat to ice dams to furnaces on the fritz.
Call 212-433-9692 with your questions or leave a comment below.