Emergency Responders Take 911 Calls Side By Side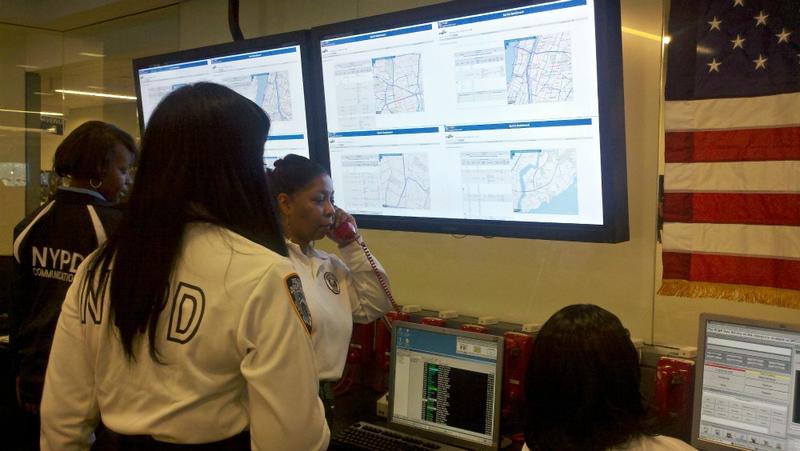 For the first time, emergency dispatchers from the NYPD, FDNY and Emergency Medical Dispatch services are in the same location and using the same technology to respond to 911 calls. Mayor Michael Bloomberg touted this coordinated approach as a major milestone for the city's emergency call system, which has been in need of an overhaul for decades, he said.
The Public Safety Answering Center, in Metro Tech Center in downtown Brooklyn, has housed FDNY dispatchers since 2009 and Emergency Medical Dispatch since June 2010. The police joined that location in early December 2011, when new technology for mapping callers also came online.
Now, when operators receive a call, a map with the caller's location simultaneously pops up on the computer screen.
"We can look the public in the eye and say, after a month of running virtually seamlessly, we have the best system that we could possibly create," Bloomberg said. "We think it's the most advanced and best system in the country."
The previous 911 call system had remained largely unchanged since 1995, with the exception of some upgrades. And, according to a City Council hearing on the issue a year ago, a switch to new technology has been overdue by at least a couple of years.
City officials have known the system was inadequate and in need of updating since September 11, 2001. The problem was apparent during the December 2010 blizzard, when a high volume of emergency calls prevented some callers from reaching 911 operators.
The city's 911 call system takes in, on average, a daily load of 30,000 emergency calls. City officials say the new system has been tested to handle 50,000 calls per hour. It can also handle 1,900 callers in the queue for an operator — a number that will increase as the technology advances, officials said.
The second major phase of the project is construction of another call answering center in the Bronx, scheduled to be complete in 2015. That facility is meant to house a redundancy system, city officials said, and share the load of calls in a city-wide emergency.
The total cost of both phases of the project is estimated to be $2.1 billion.