Family of Manhattan Soldier Gives Update on His Death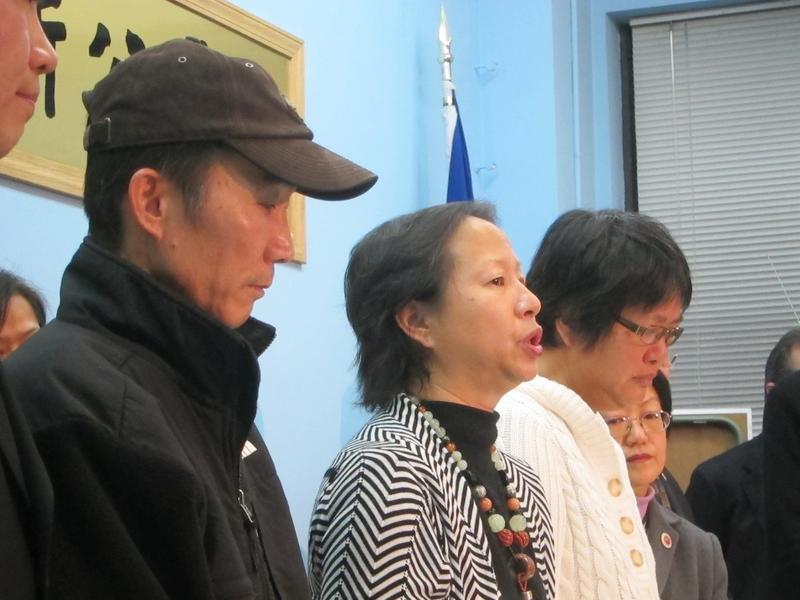 After weeks of demanding details about the death of their son in Afghanistan, the parents of Private Danny Chen said investigators told them that Army superiors knew of at least one abusive incident in the weeks leading up to their son's death. 
Chen died of an apparent suicide in Afghanistan last October. His parents held a news conference on Thursday to disclose what Army investigators told them. They said it was the first time they learned the extent of their son's suffering.
Su Zhen Chen, Private Chen's mother, said through an interpreter, "You think that after all these months, the pain would subside," but instead it had only increased as she learned more about the events that led to her son's death.
Elizabeth OuYang, a spokeswoman for the Chen family said the Army confirmed that the mistreatment by the 19-year-old's fellow soldiers began soon after he arrived in August. He was the only Chinese-American in his platoon.
"He was required to do exercises that included runs and sprints carrying sandbags, made to crawl with all of his equipment across gravel, rocks were thrown at him to simulate artillery coming at him. He was subjected to racial slurs: gook, dragon lady, chink," OuYang said.
Other details told to the family included how Chen was made to perform pushups with a mouthful of water in his mouth that he wasn't able to spit out or swallow, or required to perform excessive work details and guard duty.
Then, in September, OuYang said Chen was assaulted. "A sergeant dragged him out of his bed over 15 meters of gravel to the shower trailer. He was told 'you broke the hot water pump.' He had bruises and cuts on his back."
Investigators found evidence that the platoon sergeant and platoon leader — the commanders — were aware of that attack and chose not to report it.
"There is no way that Danny, who was a private, could have reported the abuse of his superiors. It was incumbent upon those superiors to take appropriate action," OuYang said on behalf of the family.
The Army confirmed its delegation briefed the family, but it didn't disclose further details. A criminal investigation by the Army is still ongoing.
Eight of Chen's fellow soldier's face charges ranging from dereliction of duty to involuntary manslaughter.
A hearing has yet to be held to determine if there's enough evidence to move forward with a court martial.
His family is calling for any trials to be held in the U.S. and for the Army to agree to a series of reforms, including greater diversity training beginning at the recruitment stage.
With the Associated Press