After Bachmann, A Look at the When and Why to Call it Quits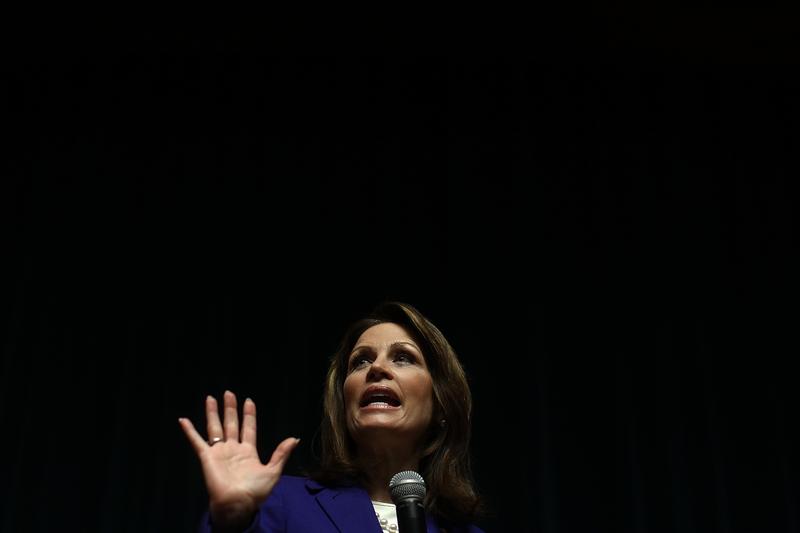 Following her sixth place finish in the Iowa Caucuses last night, in which she only got five percent of the vote, Michele Bachmann announced this morning that she's ending her campaign for president.
Bachmann is the first candidate to drop out since Herman Cain departed from the race on December 3rd, and the first to drop out in the wake of the Iowa Caucuses. Texas Governor Rick Perry is also reportedly reassessing his candidacy after coming in fifth places, just ahead of Michele Bachmann.
More on the way?
The once-vast Republican field has been thinning for almost a year now, and candidates are at the point where they're feeling the squeeze not from scandals or debates, but voting results.
Three factors determine when a candidate needs to pull in the sails and call it a day on the campaign trail, political veterans say: money, momentum and reputation. In Bachmann's case, money and reputation had been waning; after Iowa, it's clear that the momentum isn't there.
When might other candidates start dropping out? Perry, Paul, Gingrich, Romney, Santorum...what has to happen to their campaigns for them to quit, especially during a season that's seen so many surprising lead changes?
Money
Candidates drop out not when the last dime is spent, but when the piggy bank holds enough to wind down the campaign gracefully—making sure everyone gets paid and there are no hard feelings. Republican pollster John McHenry of Ayres, McHenry and Associates, a South Carolina firm, says to keep an eye on dates just before or after spending reports are issued.
"For most candidates it becomes a matter of 'We are going need X number of millions of dollars to keep operating.' You want to stop when you have a million left," McHenry said.
Momentum
If a campaign has supporters who are fired up, the candidate might stay in the race even after a few losses, said Kevin Gray, the Democratic consultant who ran Jesse Jackson's—and later Al Sharpton's—campaign in South Carolina. "You can have money, but you need organization." That's how Ron Paul reminds Gray of Jesse Jackson. "Paul's campaign is reflective of Jesse's because it's a campaign and a crusade." And you don't roll up a movement just because you lose a few. Winning the election itself might be beside the point; spreading the message is paramount.
On the other hand, Gray said, if your purported base doesn't come out in a state you expected them to be strong—think relatively moderate Republicans for Huntsman in New Hampshire—there is no sense in dragging out the pain, particularly if less friendly contests loom. Michele Bachmann's purported base was evangelical social conservatives in Iowa, but Rick Santorum appears to have stolen those voters away. Iowa should have been one of the more winnable contests for Bachmann. No sense in dragging out the pain.
Reputation
Staying in the race as a second string candidate in hopes of being picked as a running mate isn't a good bet this year, the Republican pollster said. Instead, the onus might be on departing graciously, to preserve power for next time. "Romney is a classic case. He did have the money to go on in '08, but it made sense to save some good will," he said. Expect most candidates to drop out immediately after South Carolina.