This Week: Must-See Arts in the City
The New Year is getting started with a bang -- with shows about corporations, 1970s America, gender identity and the super galactic sculptures of a 20th century stalwart. Note that from here on out the Datebook will appear on Wednesdays rather than on Thursdays (to better accommodate all those Wednesday night openings!). Here's what we're looking at in the coming week:
Corporations Are People Too, a group exhibition, at the Winkleman Gallery Borrowing a line from Mitt Romney, this show explores the relationship between people and the powerful companies that influence our landscapes, government and ways of thinking. The show covers a century's worth of attitudes, beginning with photographs by noted shooters like Lewis Hine, Dorothea Lange and Berenice Abbott, whose images run the gamut from 1930s child labor to the happy consumerism of the 1950s. And it brings these ideas to the present, with images by Jacqueline Hassink of uninhabited board rooms and the offices of bankrupt companies by Philip Toledano. Perhaps the most curious piece in the show is a work by conceptual artist Yevgeniy Fiks, who sent a copy of a book by Vladimir Lenin to 100 corporations for their libraries. The rejection letter from the Walt Disney Company is a piece of sublime ridiculosity. Opens today at 6 P.M., in Chelsea.
Lee Bontecou, Recent Work: Sculpture and Drawing, at Freedman Art This 80-year-old artist (a total bad-ass, IMHO) has produced a series of new sculptures that resemble the fragments of spaceships floating through the cosmos. (Perhaps not all that unreal given that the skies are filled with our space junk.) Known for her black-hole wall sculptures crafted from canvas and metal, the artist has taken her signature materials and transformed them into the suspended shells of galactic crustaceans. Cue the 'Also Sprach Zarathustra.' Through February 11, on the Upper East Side.
Joel Sternfeld, First Pictures, at Luhring Augustine For decades, Sternfeld has chronicled ordinary people in extraordinary ways, showing teens on prom dates, boys in strip malls, families on vacation and a vast assortment of bikers, rednecks, hippies, punks and tennis moms. All of this is done with an extraordinary attention to color — not to mention humor. (See this hilarious shot of a firefighter picking pumpkins in the middle of a blaze.) This show at Luhring Augustine will showcase his early works, from the 1970s, when Sternfeld was first developing his signature point of view. Expect an acerbic-intriguing look at life in our country during a time in which our society was roiled by a war-gone-bad, a weak economy and high gas prices. It should all seem quite familiar. Opens Friday, in Chelsea.
Michelle Vaughan, 100 Tweets, at the Dumbo Arts Center From September of 2010 to June of 2011, this New York City-based artist collected Tweets that in some way mirrored her thoughts and opinions. In her new show at DAC, she has collected 100 of these and transformed them into letterpress prints, creating a permanent record of an ephemeral digital act. Opens Thursday, in Dumbo.
Illegitimate and Herstorical at the A.I.R. Gallery This group features 11 artists picking apart notions of gender and identity in various media. This includes work by the installation/performance group the Feminist Tea Party, as well as artists such as Bland Boydston III, known for documenting her sex transition, and Lucretia Knapp, who creates video. Opens Thursday at 6 P.M., in Dumbo.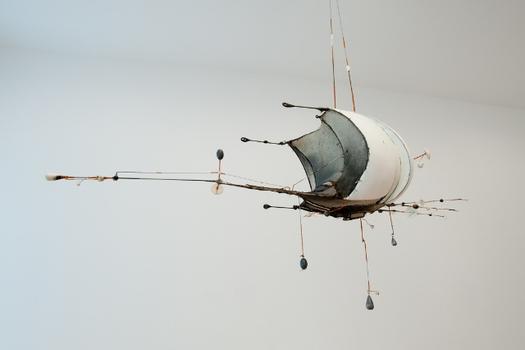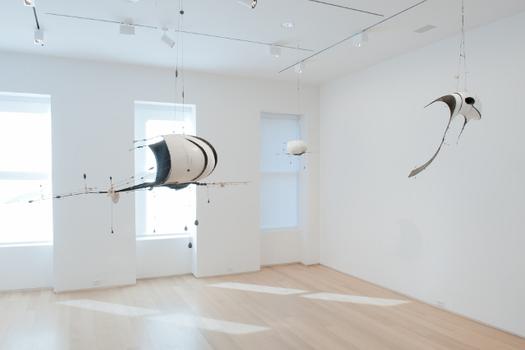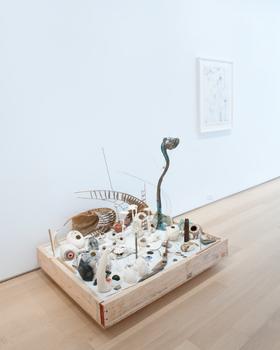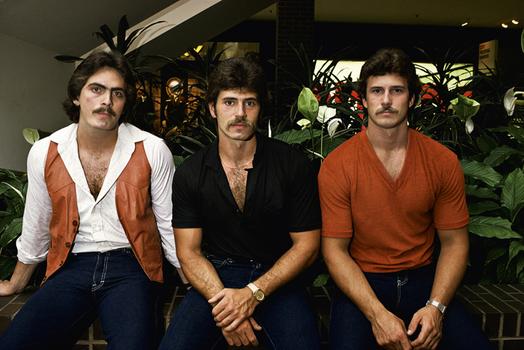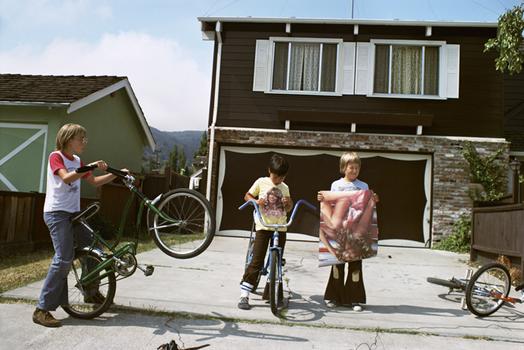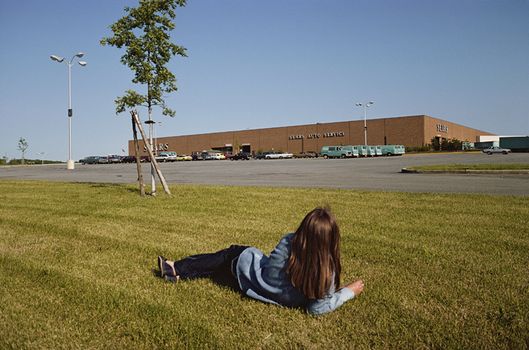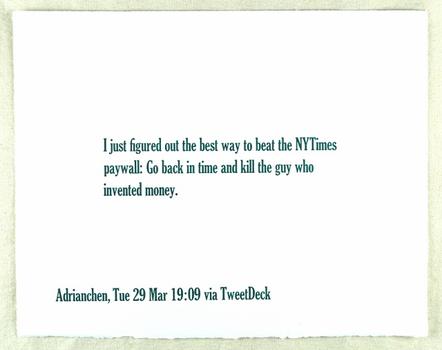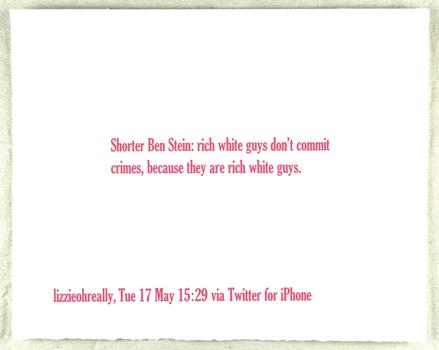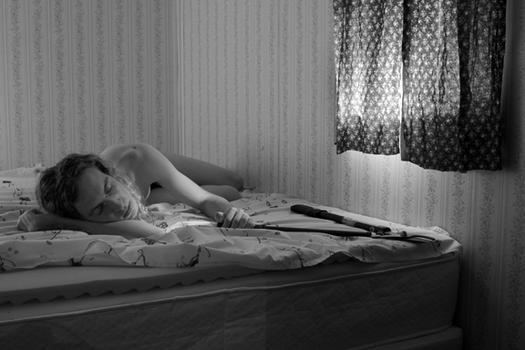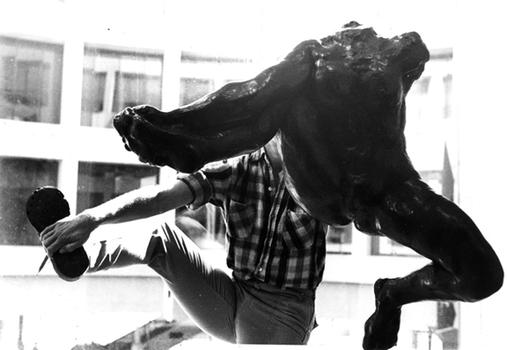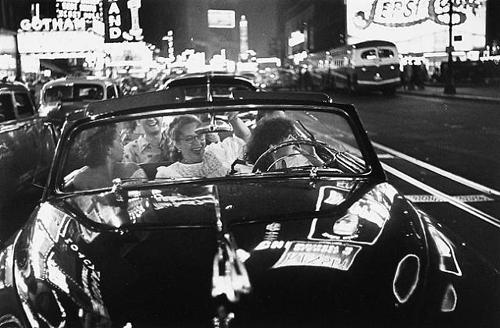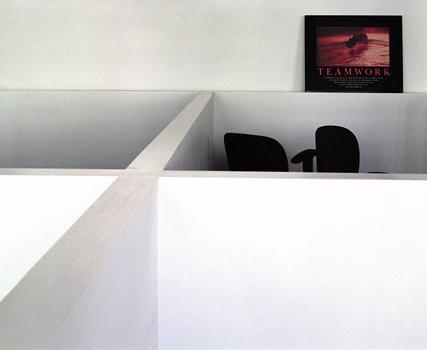 of