Friendship Inspires Art Project About Daily Life in Iraq
Across the street from the noisy construction of the Atlantic Yards project in Brooklyn stands a brick five-story structure. The building's exterior is nondescript, but inside, delicate watercolors painted in pastel desert hues hang on the walls of artist David Pierce's studio.
The watercolors, by Pierce, depict the life of his high school buddy, army infantry specialist Justin Wilkens, while he was deployed in Iraq.
Pierce, 36, first heard his friend was enlisting in 2005.
"And I called him up and I said 'I think this is a really bad idea. Please don't do it,'" he said, adding that he was worried about his friend's safety. "And you know, we were 30 at the time, maybe late 20s. You can't really tell your friend who is 29 years old how to live his life. So, that was the decision he made and I said, 'You know, OK, but let's do a project while you're there.'"
Pierce asked Wilkens to email him photographs of life, as he was seeing it, in Iraq. Although his buddy had never taken pictures before, he started sending snapshots during his first six-month deployment in Iskandariya. During a second 13-month stint, Wilkens sent hundreds more photos from Baghdad that he or his fellow soldiers took.
He said the photographs, which show a variety of scenes — weddings, soldiers patrolling through town and undetonated roadside bombs — were moving and beautiful.
"They were all these really mysterious but very cool looking pictures," Pierce said. "I liked the way they were all framed. I couldn't have, I mean with a corny art school degree, I couldn't have framed and made a better composition than these."
This past December, Wilkens, 35, traveled to Brooklyn from Arizona and visited Pierce's studio to see his friend's paintings for the first time.
"I can remember every single one of these pictures as I look at them," Wilkens said. "I can remember every little detail of those patrols, those missions, everything right down to the time of day, how much sun was out, if I was hot, if I was hungry, thirsty …"
At first, Pierce said he felt funny about making work from Wilkens' photographs. Any day his friend could be injured — or worse.
"It was hard for me at first to justify because it's like, 'Here is this guy in the middle of this shit, you know, and I'm just making art about it,'" he said. "It seems like a lot easier in my position, you know?"
Pierce chose 30 photographs from the roughly 400 shots Wilkens sent and started painting watercolors of the scenes using pale pink and yellow hues. He also made several large-scale marine green acrylic works. He chose green as a base color for the works because it is the army's color and it is associated with Islam.
"When I walked into David's studio two nights ago, I hadn't looked at a lot of these pictures in a little over a year," Wilkens said. "I just did not want to view them like some people do. And I couldn't hardly believe myself, how powerful they are."
Wilkens said he began to think about joining the army after the events of 9/11. He chose one of the most dangerous jobs in the military — the infantry, which is made up of soldiers often engaged in direct combat — because he knew he could handle it. But while he was in Iraq, Wilkens said he saw friends die from enemy fire. He witnessed rocket attacks launched from the beds of dump trucks.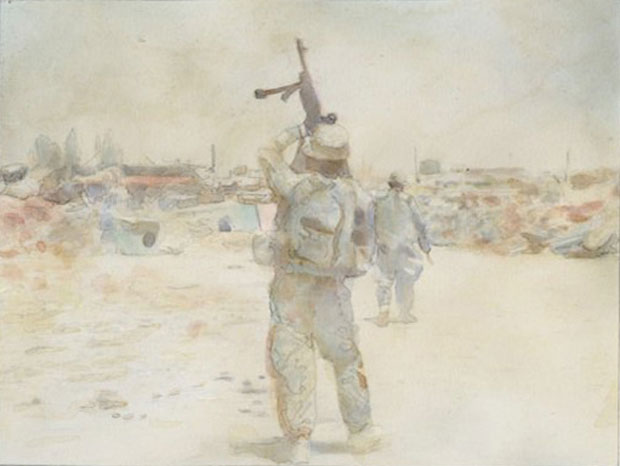 "I know that I was in a few explosions as well," he said. "And I do have a little bit of what's called Traumatic Brain Injury ... ringing of the ears, agitation, some other things that go along with your brain being rattled around in your skull, I guess."
After his three-year contract with the army was up, Wilkens returned home to Phoenix and was diagnosed with Post Traumatic Stress Disorder (P.T.S.D.). He sees a psychologist once a week to help him cope with the symptoms and has been prescribed pills to help him sleep.
"Upon getting out of the military I've never been in more trouble than I have in my whole life. I've never been in more fights, I've never drunk more alcohol, I've never slept as much, I've never been more defiant," he said. "I don't even know how to say … I was a completely different person. My parents and friends were more scared of me outside of the military after my deployment than they were while I was in."
"I wanted to injure myself, I wanted to not live," he added.
Wilkens said seeing the art Pierce made from his photographs has helped him reveal inner-most thoughts he has never talked about before.
"Man, this is just one of the most amazing healing processes I could have ever gone through. It's really opened myself up. It's things that I never would have ever told anybody."
Pierce's studio is not open to the public, but you can see the works the two friends made below. They hope to one day sell their works and donate the proceeds to groups that help veterans cope with P.T.S.D.
WNYC continues to collect stories about active service members from New York, New Jersey, and Connecticut who have been deployed to Iraq in the last ten years. Thanks to Public Insight Network, which spearheaded our Homebound Troops project.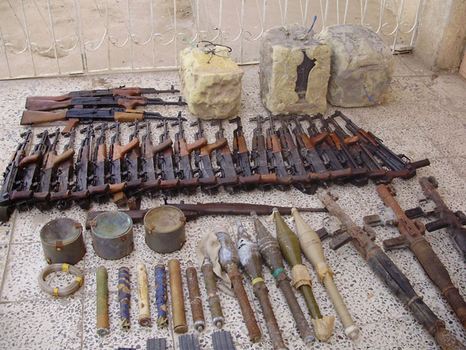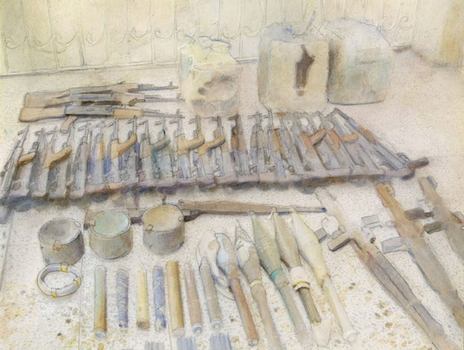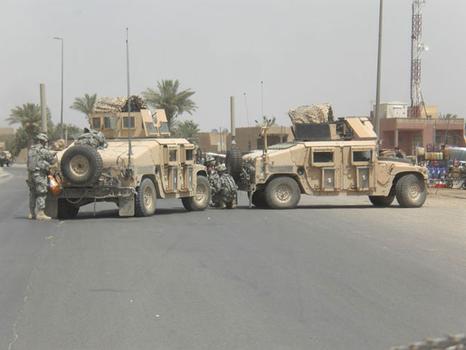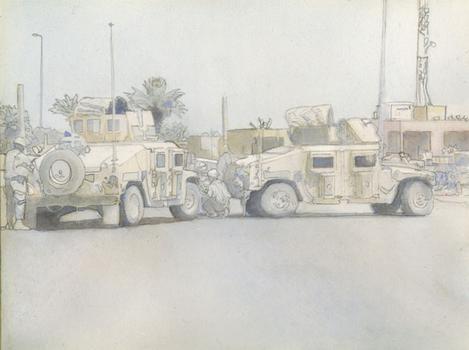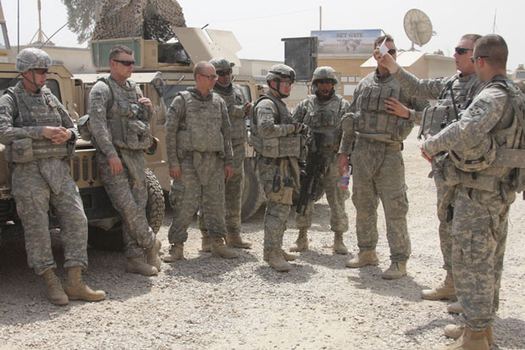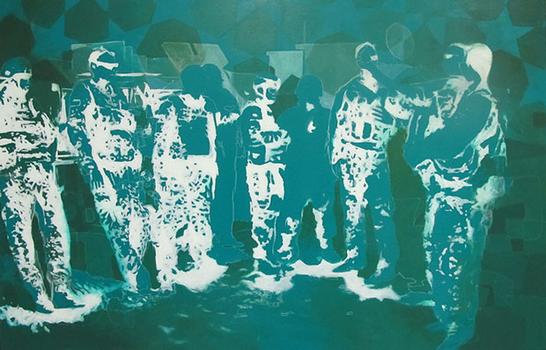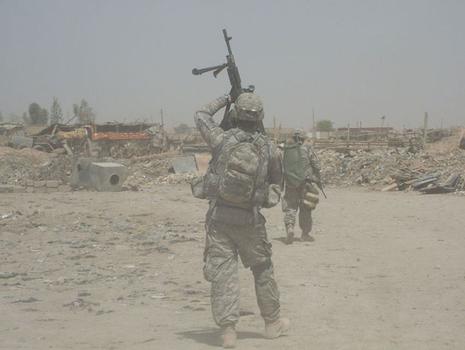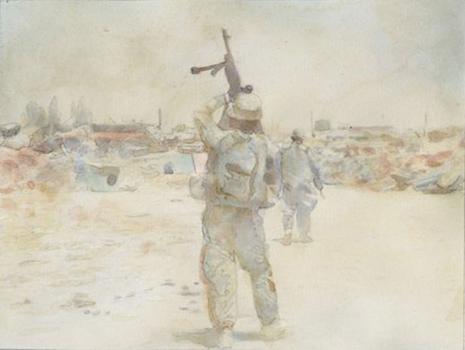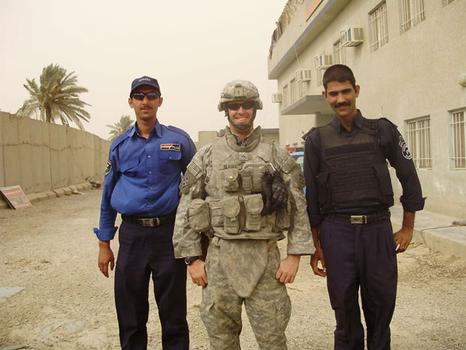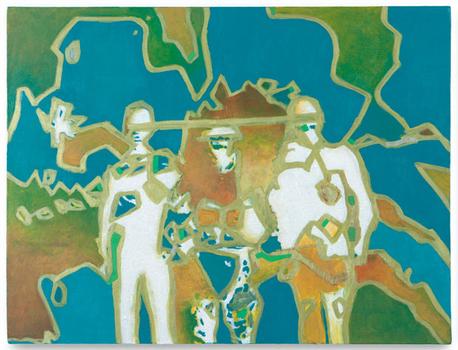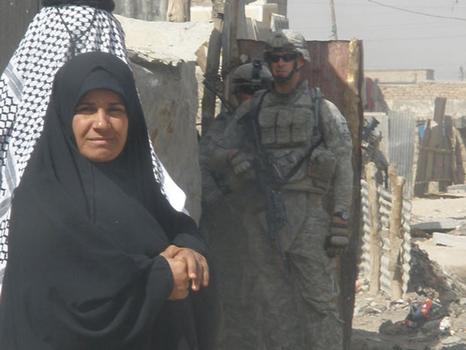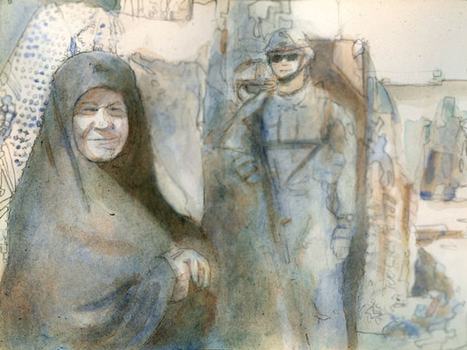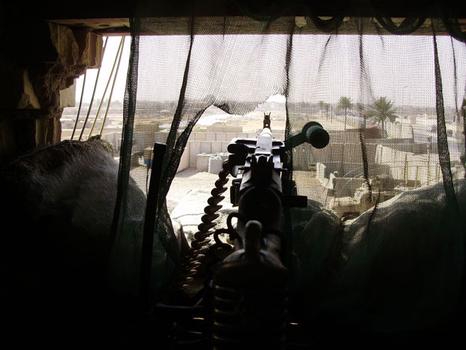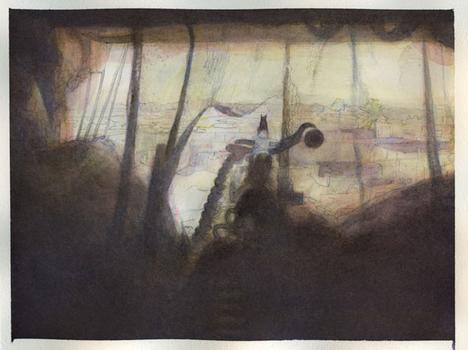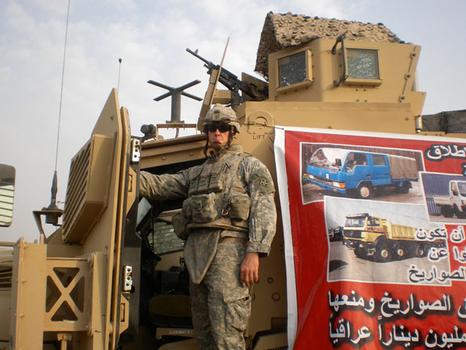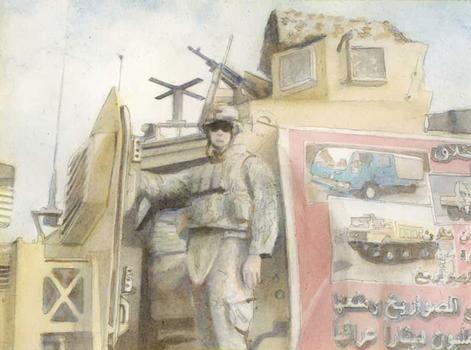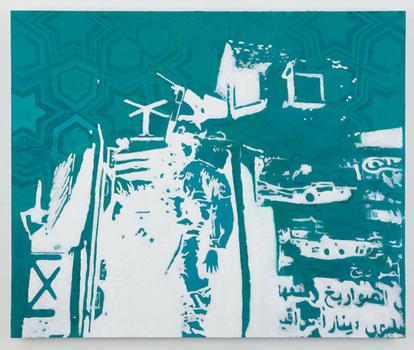 of