City Braces for New Year's Eve Festivities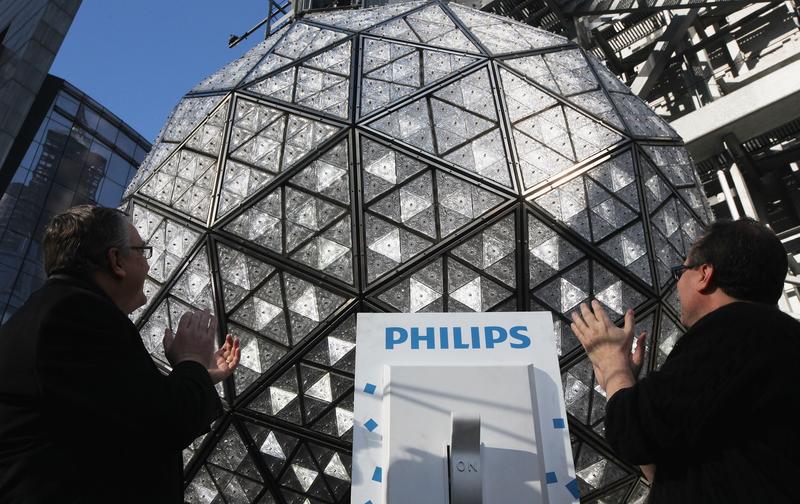 When the nearly 12,000-pound Waterford Crystal ball is lowered Saturday, New Year's Eve, and confetti rains down on almost 1 million revelers, 1,500 rookie officers will be getting a first taste of crowd control, many restaurants will be brimming with customers and taxis will be out in full force.
"We do expect the crowds to be as big as we've seen in a long while, because of the talent, because of the record tourism numbers and because of the warm weather," said Tim Tompkins, president of the Times Square Alliance.
Tompkins said after 9/11 there were major concerns about what would happen to the city, but the New Year's Eve festivities remain an important yearly gathering. "People embrace some of these rituals, partially because they're reassuring, but also because they're about the possibility of a new beginning and getting things back on track, either personally or for the world at large."
Tompkins said he also expect this to be one of the most expensive New Years in recent years, with performances by Justin Bieber, Lady Gaga, Cee Lo Green and others.
For the first time, the festivities will begin with a Chinese Lion Dance, a traditional way to ring in the new year, even though Chinese New Year isn't until January 23.
"Even if Lady Gaga and Justin Beiber weren't here, we'd still have hundreds of thousands of people coming to Times Square," said Jeffrey Strauss, president of Countdown Entertainment and a co-organizer of Times Square New Year's Eve. "It's not about the stars, it's about that coming together, that 60-second countdown, at midnight where the whole world counts down with us."
It's also about making money. The Times Square Alliance broke even on costs this year, as they did last year, thanks to various partnership and sponsors.
Andrew Rigie, executive vice president of the New York State Restaurant Association said sales in restaurants are up 5-20 percent compared to last December.
"New Year's Eve is not only a huge economic boom for the hospitality industry, but also the hospitality industry is a boom for the local economy. Think about how many people go out and buy a special dress or a new outfit or come into New York City and rent a hotel room," Rigie said.
While you're throwing elbows trying to find a taxi, the Taxi and Limousine Commission is well aware what a big night Sunday will be.
"Historically New Year's Eve is an all hand's on deck night for the industry and we'll have out as many taxi cabs out on the street as possible. Everyone wants to work on New Year's Eve," a spokesman for the Taxi and Limousine Commission said.
The NYPD will also be out in full force, aware of potential terror threats. There will be plain clothes officers equipped with radiation detecting devices, rooftop patrols, bag and vehicle inspectors and helicopters overhead.
Police Commissioner Ray Kelly said there are currently no specific threats, but the department has increased monitoring of Times Square since a failed car bomb plot in May 2010. "I think we do this pretty well. We have a lot of experience in doing it," Kelly said of the police presence on New Year's.
Bomb squads will also be keeping watch over hotels, theatres, parking garages and construction sites, with crews monitoring nearby subways.
Kelly also urged revelers to avoid firing guns in the air to ring in the new year.