What Lies Underneath: Germs Straphangers Carry
New Yorkers are known for schlepping bags: brief cases, luggage, backpacks, lady totes or man-purses. Plenty of them end up on a subway floor during a crowded commute.
What's lurking on the bottom of those bags? Plenty, if you ask Doctor Philip Tierno, director of Microbiology at the NYU Langone Medical Center and professor of Microbiology at the NYU School of Medicine.
"The skin, feces, and feces is the #1 source, respiratory tract organisms, as well as environmental organisms," he said.
That may come as no surprise to many of us, yet there is no shortage of people storing their belongings on the subway car floor so they don't take up an extra seat.
On a recent F train commute to Manhattan, Brooklyn resident Dave Peterson stashed his bright yellow duffel bag under his seat.
He said he often doesn't have a choice. But he said he checks first.
"I always look at the ground before I put it down on the ground I make sure I'm not putting it in something," he explained.  "I probably wouldn't put it down if it looked dirty or something."
But what could make someone ill isn't always apparent to the naked eye.
In his 42 years on the job, Dr. Tierno has tested a couple of hundred bags. He said only between 1 and  3 percent of them carried a pathogen that could make someone really sick.
Still, he recommends New Yorkers clean the bottom of their bags with a disinfectant, if it has spent any time sliding around the subway or a city sidewalk. He said it should be similar to the household hygiene you practice.
"I would do it each day — in other words when you get to your home just wipe the bottom of the bag with a wipe. Simple...its not that bad. And if you can't afford a wipe, a little bit of chlorine in water, maybe a whiskey glass full in a quart of water, that's the best germicide available. And the cheapest."
Tierno said alcohol and tea tree oil are also good cleaners and won't damage leather bags.
Queens resident and 1 Train rider Toyin Onanuga said she already practices good bag hygene. "I walk around with sanitizer. Every time I put it on the floor, I wipe it off. I'm not taking any chances!"
But fellow 1 train passenger Manhattan resident Renee Murray said you couldn't pay her enough to let her precious purse touch the ground.
"I would never do it…The train is full of a lot of germs and you should be cautious that's how you can get an infection," she said.
The black tote bag I've been carrying for a year has done more than a little time on the floor of the subway. So, Dr. Tierno tested it to see what it might be carrying.
In addition to carrying around hand cream, notebooks and mints in my bag, Tierno said the test revealed I was also carrying Rhodotorula species, Aspergillus species and Bacillus subtilis — two bacteria and one fungus — on the bottom of the bag. But he said the total count was relatively low.
Let's just say it's since been cleaned.
You can listen to an interview with Dr. Tierno above.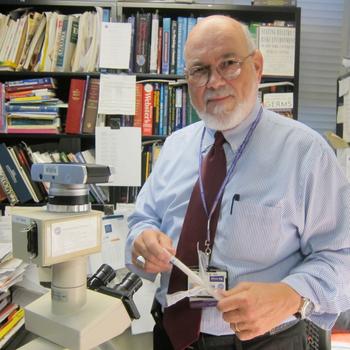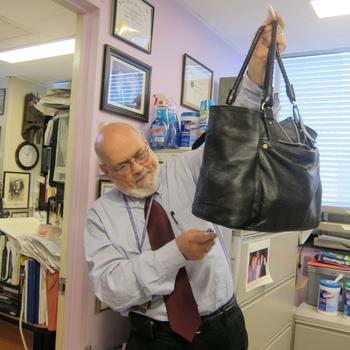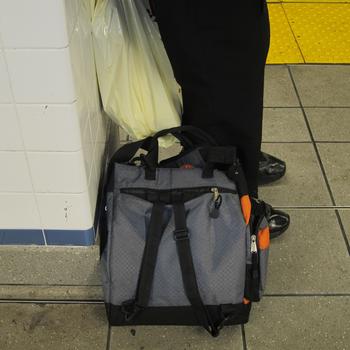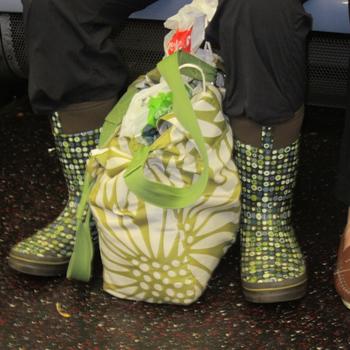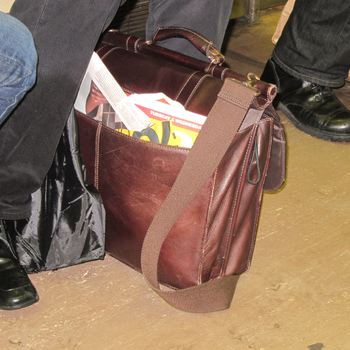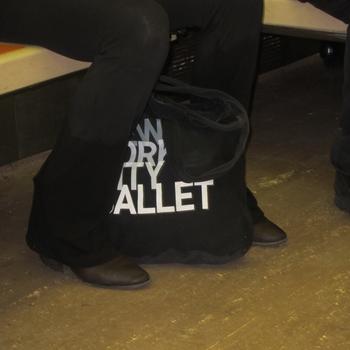 of