A Museum Program To Train Public School Science Teachers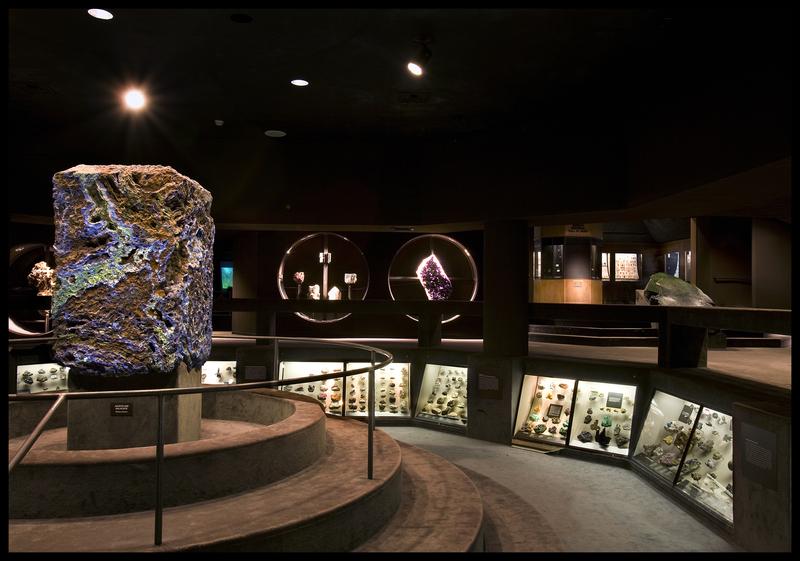 The American Museum of Natural History plans to put its galleries and laboratories on offer to master's students in a new training program in earth science education.
The Master of Arts in Teaching program is meant to address a shortage of qualified earth science teachers in high-need public schools in New York. It's also the first stand-alone program of its kind in a museum, according to museum officials.
The museum is accepting applications to the master's program through January 31, and new students will begin the full-time program in June. The Museum will hold an open house for prospective students this Saturday, January 7.
Ellen V. Futter, museum president, said master's candidates will learn from doctoral-level research scientists and will have unique access to the museum's collections.
"We have extraordinary specimens of minerals and rocks and gems. We have exceptional abilities to show an ice core or the impact of a volcano or an earthquake," Futter said.
The museum is receiving $2.6 million in Race to the Top funding through the state Department of Education. The program is also receiving funding from the National Science Foundation and private donors.
The program is not meant for those who already have teaching degrees, according to guidelines set by the state education department. Eligible applicants must have a bachelor's degree in earth science or a related field, Futter said.
"It could be people who are recent college graduates, it could be veterans, it could be former participants in volunteer corps or just people who want a career change," she said.
Applicants must commit to teaching at least four years in a high-needs public school in New York state after graduating from the program. The 15-month program includes two summers working with scientists and educators at the museum and a 10-month residency in a New York public school classroom. The schools include Thomas C. Giordano Middle School in the Bronx, Murry Bergtraum High School for Business in Manhattan, Queens Vocational and Technical High School in Long Island City, Roosevelt High School/Early College High School in Yonkers, and Freeport High School in Freeport.