New Year Ushers in New Laws for NY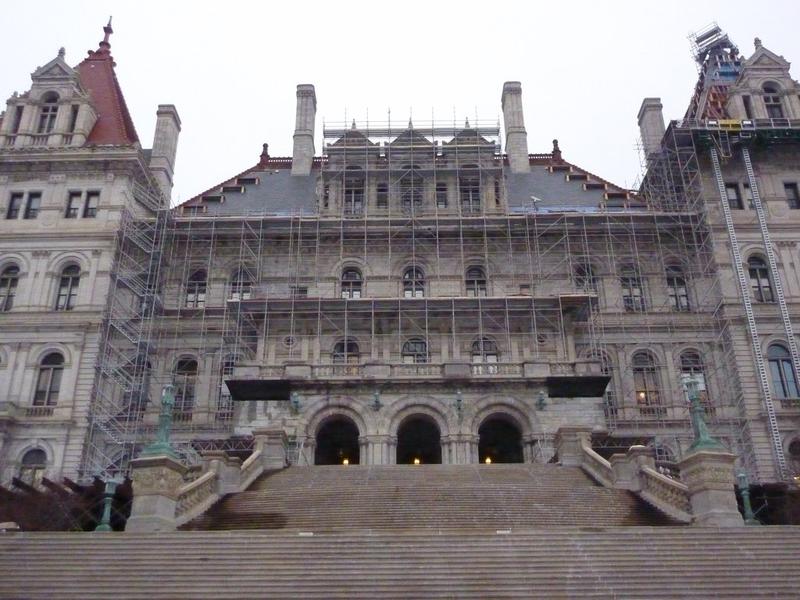 The start of a new year means several new laws go into effect Sunday. 
A couple of the most substantial new laws on the books for this year will mean personal income tax cuts for about 4.4 million people and tax relief for manufacturers. A 2 percent cap on property tax increases levied by school districts and local governments also starts this year.
On the quirkier side of the law, 2012 brings some noteworthy changes.  Anyone in the market for the gallbladder or bile of a bear will now have to try a supplier outside New York.  A new law also makes it illegal to possess or trade in these bear innards, which can fetch thousands of dollars as medicine in some markets, but has led to more bear poaching in North America.  

Regulations are tightening for massage therapists, too. They're now on the hook for at least 36 hours of mandatory continuing education every three years.  

And a trip to the dentist will be safer. All dental offices are now required to keep a defibrillator on hand in case any patient has a cardiac emergency.  

The death knell has sounded for household dishwashing soap containing phosphorus, which has been deemed hazardous to lakes, rivers and other water sources.  And apparently, after today, any minors who have gotten used to buying hookahs and water pipes — and the tobacco that goes inside them — will have to be turned away at the store counter.

Other laws that go into effect on January 1, 2012 include:  

• MERCURY: A new law will add muscle to the New York State Department Environmental Conservation's ability to ban products that contain mercury.

• FISHING: A new law will further decrease the number of commercial fishing licenses and permits issued by DEC to protect the viability of the commercial and consumer fishing industry.

• FIRE COMMISSIONERS: An authorization for the removal of fire commissioners for dereliction of duties, including having an excessive number of unexcused absences from regularly scheduled meetings.

• CHEMOTHERAPY: Health insurance plans in New York State are now required to cover orally administered chemotherapy treatments.

• ROADWAY SAFETY: Drivers are now required to move over to adjacent lanes when approaching or passing hazard vehicles.  The new law also provides extra safety measures for drivers and workers helping a broken-down vehicle, removing snow or performing other road maintenance.

• CAR SALES: Motor vehicle manufacturers and distributors must now get the consent of franchised motor vehicle dealers to participate in sales promotion programs that include an expense for the dealer.

• ACCOUNTANTS: A new law will require all accounting firms to participate in a mandatory quality review program.

• WORKERS COMPENSATION: This new law mandates that the State Insurance Fund files annual audited financial statements with the Office of the State Comptroller.