Family of Deloris Gillespie Grieves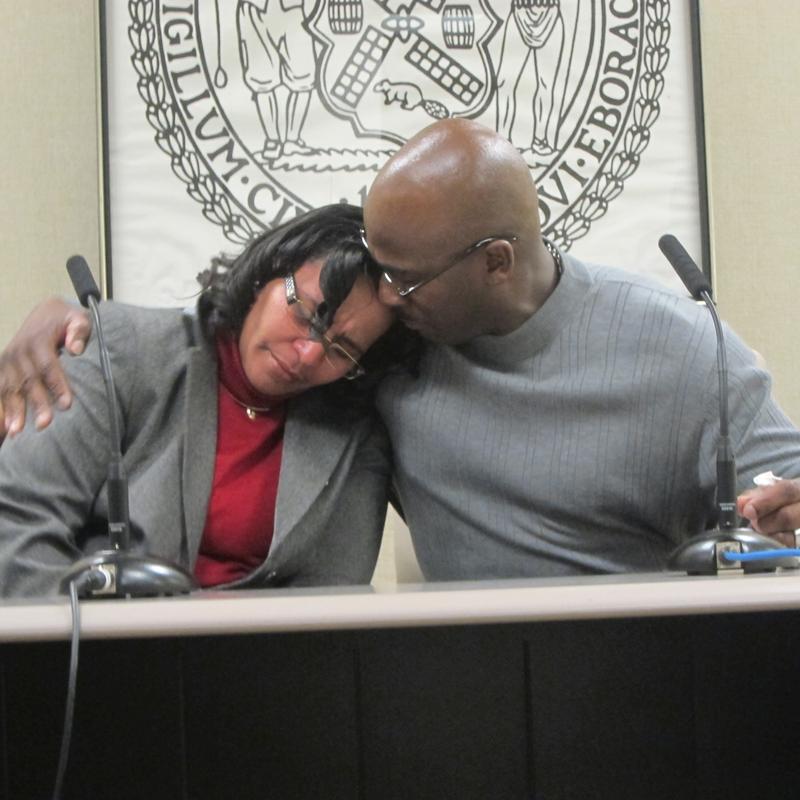 A memorial service will be held on Friday for the Brooklyn woman who was torched in an elevator, allegedly by a man who did repairs in her apartment, and now faces murder charges.
The family of 71-year-old Deloris Gillespie said they've been struggling to come to terms with the horrific crime, and with how to cover all the unexpected expenses. Her daughter Sheila Gillespie traveled from Indiana, and said the community response since her mother's death has helped.
"It's just been really hard but I've really received a lot of love from New York and I really appreciate it," she said.
At a press conference on Thursday, four of the elderly woman's family member's gathered to discuss her life and untimely death.
A smiling picture of Gillespie was taped up behind them on the wall of the room. They talked of her long career in the postal service and her deep generosity, despite limited means.
But they said it was still extremely difficult to come to terms with the details of the crime.
Deloris Gillespie's 61-year-old brother, J.C. Causey, wept as he attempted to explain. "You hear and read about stuff ....but it's a different story though, when it happens to you."
Gillespie's cousin and son were also there.
The family is being aided by Brooklyn Councilwoman Leticia James who's been assisting the family by helping collect donations to cover the costs.
Gillespie's memorial service is at noon at First AME Zion Church on MacDonough Street in Brooklyn.
The suspect, Jerome Issac, has been charged with murder and arson.