2011 Year in Review: Gallerina's Second Annual Year-End Round-Up of Year-End Round-Ups
It's that time again! Stuffed into the informational crevices between the clusterbomb of year-end holidays, everyone with a working keyboard has published a piece that wraps up the cultural year that was. As a service to our readers, the staff here at Gallerina has combed through this Everest of Opinion to put together a handy, super-meta guide to the best in year-end articles.
The year 2011 has been a tumultuous one -- with its tsunamis, its narco-carnage, the death of Bin Laden, Qadaffi and Kim, not to mention its ongoing Arab Spring, now turning into a winter. Stateside we were talking about Occupy — the drum-thumping encampments that turned phrases like "the 1%" into a part of the American vernacular. Certainly, some of the most-talked about art we saw this year were the crude, home-made signs that popped up at every rally, lobbing outrage at incumbents, corporations and bankers — not to mention ironic-hilarious slogans like, "I'm so angry I made a sign" and "We are the Nyan Nyan Percent."
Which brings me to this year's highly scientific ratings method: in honor of this new folk art tradition, we've come up with a patented Occupy Cardboard Sign Rating System™. One sign
means it's only 1% good. Two signs
represent a growing groundswell of support. While three signs
mean we're reaching whoa-nelly 99% levels.
Herewith, in no particular order, our short-list of art and architecture year-end short-lists:
Ben Davis, ArtInfo Davis, who pens the regular column 'Interventions' for ArtInfo goes the topical route for his year-ender, looking at art in the news. In a tightly-written essay, he walks us down a 2011 memory lane that involves the Hide/Seek controversy, Ai Weiwei's arrest, the Arab Spring, the Occupy movement, the attacks against public art in the U.S. and the work that for him best symbolized this year of discontent. This is an articulate reminder of all the craziness we've survived in the last 365 days. Even if the hyperlinks are navel-gazey (he only links to other ArtInfo stories), it's a good read all around.
Paddy Johnson, The L Magazine Coming in with two well-rounded lists of 10 best and five worst, Johnson draws from an intriguing cross-section of art industry culture. The 'Best' list includes the standards (Willem De Kooning at MoMA, seen at right, and Christian Marclay's 'Clock' at Paula Cooper), but also techno-focused outliers like the 'Sideways Rain' show at the Serralves Fondation. (Frogger? In real life? As a performance? How the hell did I miss this?) The 'Worst' list is funny, especially for the one-liner on Maurizio Cattelan's dangling bore at the Guggenheim. That said, the inclusion of the hokey ArtPrize competition as a 'Best' (at number two, no less) is totally mystifying.
Mark Lamster and Alexandra Lange, Design Observer A list of tongue-in-cheek awards for the architectural year that was includes a clever take-down of the Foster + Partners proposal for the Apple HQ in Silicon Valley. It's the winner of "An iPhone is Not Architecture Award." (We personally think the building looks like a hemorrhoid ring.) They get extra points for taking a jab at Architect Barbie. Nice work.
Roberta Smith, New York Times The Times' venerable lady critic opens on a tear against the trite and the glitzy, referring to Cattelan's show at the Gugg as "career immolation" and Allora and Calzadilla's upside-down tank at the Venice Biennale as "ostentious." But then Smith moves on to producing a shaggy list of stuff she dug, which includes the Met's new Arab Lands galleries, the New Museum's former Soviet Bloc show, along with myriad gallery exhibits (glad to see B. Wurtz get a shout-out). Starts off strong, but ends with a drizzle. The accompanying slideshow, however, makes me wish I'd seen that David Adamo exhibit at Untitled.
Christopher Hawthorne, Los Angeles Times The L.A. Times' architecture critic labels 2011 the "Year of the Tent," for the spontaneous portability of the Occupy protests. And he discusses how occupation of Manhattan's Zucotti Park got the urban planning types thinking, talking and writing about that bizarre grey area known as the private public space. (A topic which has also been addressed by WNYC's Brian Lehrer.) Thought-provoking stuff.
Holland Cotter, New York Times. Excess is a strong theme at the New York Times this year, with Cotter going after all the "post-M.F.A. eye candy with hefty price tags." In particular, he takes New York City's galleries to task, for dispensing "high-polish mediocrity" and "young artists rehashing yesteryear's trends." He then goes on to shout out the museum exhibitions he dug, a list that includes Picasso and De Kooning and Japanese contemporary art at the Japan Society. Overall, interesting, if not totally earth-shattering.
Christopher Knight, Los Angeles Times Taking the L.A. view is Knight, who gives an overview of the impact of the Southern California multi-museum series Pacific Standard Time. It's a good reminder that PST put out some jaw-dropping shows. In fact, it would be nice if some forward-thinking NYC institution picked a few of these up. (Hint: the Hammer Museum's show on art and black Los Angeles, LACMA's Asco retrospective and the Museum of Contemporary Art San Diego's hallucinatory light and space exhibit, shown at left.) Knight's essay is accompanied by a quick and dirty list of his favorites. Simple, but focused.
Karen Archey, Rhizome This somewhat dense list sets its tractor beam on the intersection of art and technology. Though Cory Arcangel's very meh show at the Whitney makes the cut, this intriguing list largely features exhibits that haven't gotten reams of ink (or pixels, as it were). For its educational nature alone, it's damn worth it.
Howard Halle, Time Out New York Coming in with a traditional best and worst listicle, Halle thoughtfully summarizes the highs and the lows of the season — including the obvious crowdpleasers (De Kooning and Marclay) as well as more under-the-radar work (David Hammons' super visceral paintings show at L&M). His "worsts" are the most entertaining, with Maurizio Cattelan helpfully described as "the Roberto Benigni of relational aesthetics."
Culture Monster, Los Angeles Times The Times' culture blog goes the listicle route, with a ho-hum round-up of the year's top art stories, as well as a helpful dead people montage. Too bad they forgot Helen Frankenthaler. D'oh.
Jerry Saltz, New York Magazine It's a standard-issue best list for America's favorite Work of Art judge. This includes entries on De Kooning, Marclay and Alexander McQueen at the Met — but also includes nice shout-outs to more cutting edge fare by Lynda Benglis and David Hammons. All around reasonable stuff, though I'm not understanding the props for Rob Pruitt's heinously shiny Andy Warhol statue in Union Square. Oof.
Sarah Douglas, Michael Miller, Dan Duray and Andrew Russeth, Gallerist NY The folks at this brand new Web site (an off-shoot of the New York Observer) have created a year-ender that is long, texty and all over the place. Among various other demerits (talk about auction houses and Damien Hirst's spot paintings), it lists Laurel Nakadate's "Only the Lonely" exhibit from PS1 as a "thrill." I gotta be honest: this is a show only a male critic could find 'thrilling.' As in: 365 shots of a highly attractive female artist crying cinematically in her barely-there underwear — an MFA version of a Victoria's Secret catalogue. All I gotta say to that is: Occupy!
Happy New Year everyone. And thanks for reading Gallerina!
***
Photo Credit: Special thanks to David Shankbone for use of the Occupy image in my ratings system.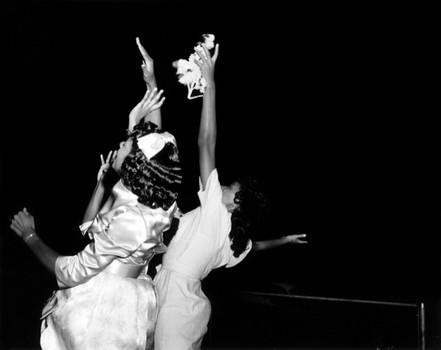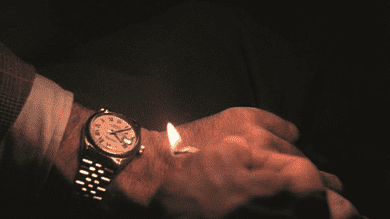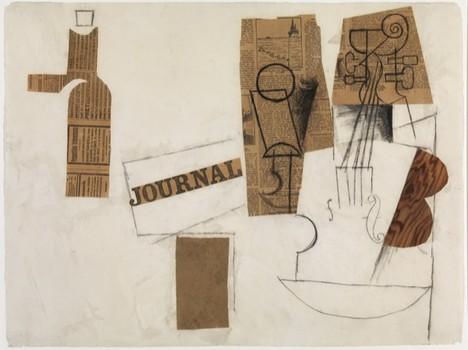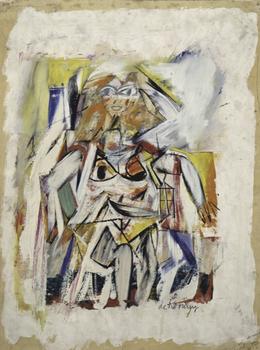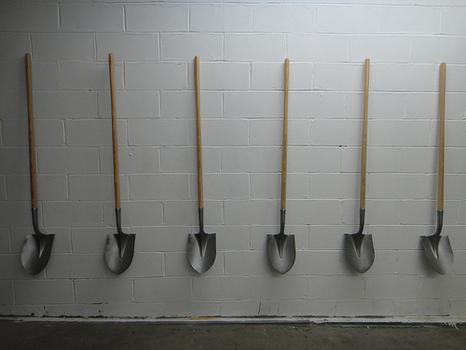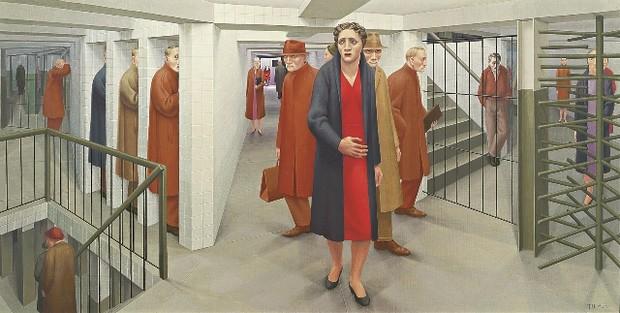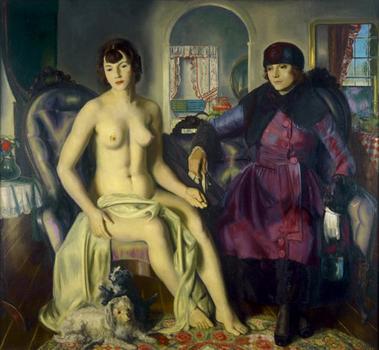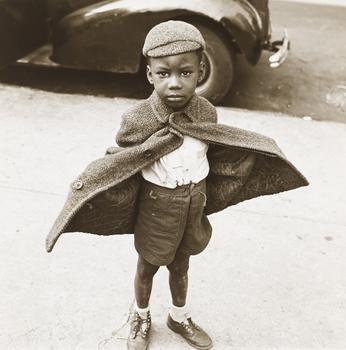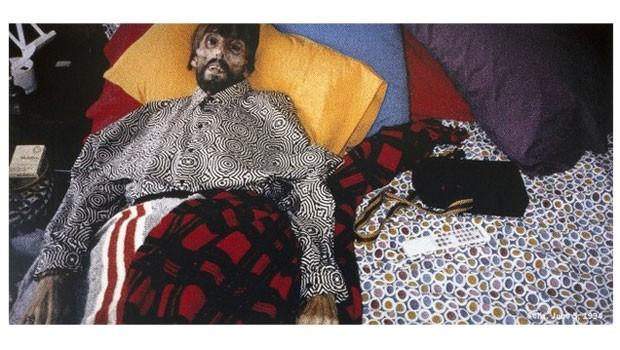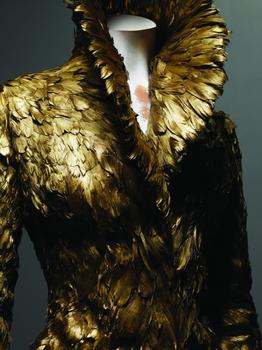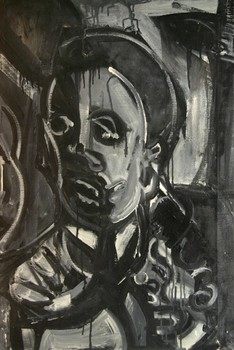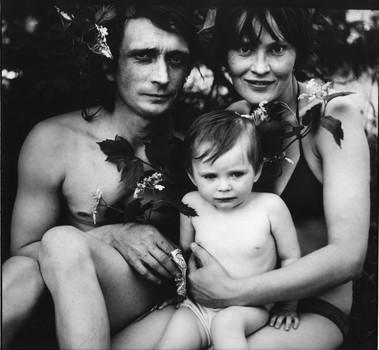 of