Analysis: New York Gets Its Moxie Back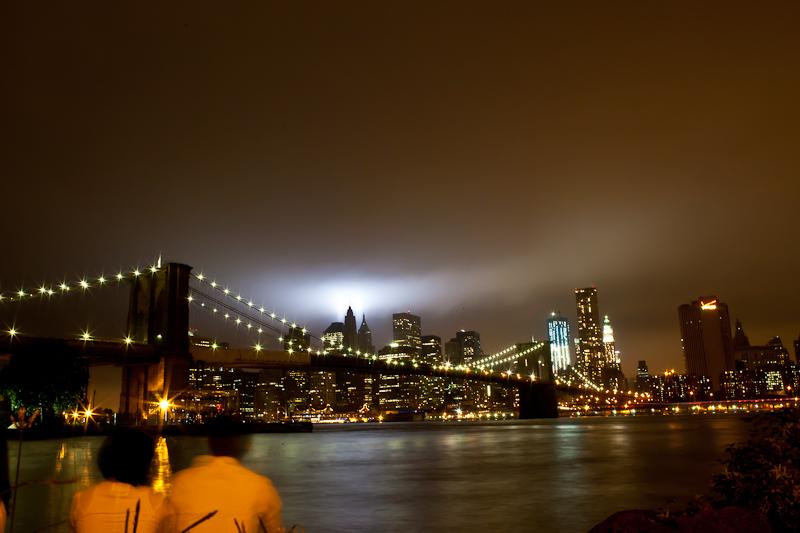 It is almost 2012, time to look back on the year that was.
All in all, 2011 was a decent year for New York. There were sadnesses and tragedies, including the recent death of a police officer in the line of duty, but no mass catastrophes perpetrated by man or nature, though we will not soon forget Tropical Storm Irene's summer visit or a gentle earthquake.
A new governor settled into his job, the mayor of New York overcame a rough start, Police Commissioner Ray Kelly's strong reputation was tarnished by a ticket-fixing scandal, and Democrat Anthony Weiner, considered a strong contender for City Hall, had to resign from Congress because of sexting scandal.
Some events drew international attention. The world watched l'affaire DSK, the arrest and subsequent release of Dominique Strauss-Kahn, the former head of the International Monetary Fund, charged with sexually assaulting an immigrant hotel housekeeper.
The city, home to the country's greatest income disparity between rich and poor, was ground zero for the Occupy Wall Street phenomenon, taking hold in Lower Manhattan's Zuccotti Park and spreading across the globe.
Overall, the city continued to have a shorter and less severe economic downturn than most of the rest of the country, but beyond the city and its suburbs, the state continued to hurt, and still does, to the detriment of state and local budgets.
Despite its budget woes, Albany seems to be on the comeback trail because for the first time in a long time, someone is in charge: Governor Andrew Cuomo. He came in with a bang, pledging not to raise taxes on millionaires — a commitment he could not keep — and soon led fight to legalize gay marriage. Last June, New York became the sixth and largest state in the country to legalize same-sex marriage.
The governor's other big achievement was to make his flip-flop on taxes look like an athletic feat. He put together a deal to raise taxes on the wealthy after all, but at a lower rate than the rich had feared. At the same time, he reduced taxes on the middle class. He managed to win plaudits for reversing course.
By contrast, Mayor Michael Bloomberg started the year in trouble from his administration's botched cleanup of the 2010 Christmas snowstorm, then lost two top, controversial appointees.
Cathie Black, a Bloomberg friend and magazine executive with no education experience, resigned under pressure just a few months after the mayor named her to be schools chancellor. And Stephen Goldsmith, the deputy mayor held responsible for the bad snow clearance, also resigned, either a casualty of the storm, or of his arrest in Washington, where he lives, in connection with allegations of domestic violence; his wife had filed a complaint.
Mayor Bloomberg sure seemed to be another victim of the third-term blues, but made a comeback late in the year. He got state legislative approval to reform the taxi industry, and announced that Cornell University will build an ambitious technology and engineering campus Roosevelt Island.
Completing the new campus will take 30 years, and the taxi deal needs the continuing cooperation of Gov. Cuomo, who has a very tense relationship with the mayor (the feeling is mutual). So expect snags.
But compared with widespread political dysfunction in Washington, New York does seem to be regaining its old moxie.
If New Yorkers are lucky, there will be more of that in 2012. Predictions are, of course, to be aggressively avoided in our roiling city. Of this much we can all be sure: the year will not be dull, and what we cannot even vaguely imagine will happen. It always does in New York.