Times Square Visitors Destroy 2011 Memories to Ring in the New Year
Wednesday, December 28, 2011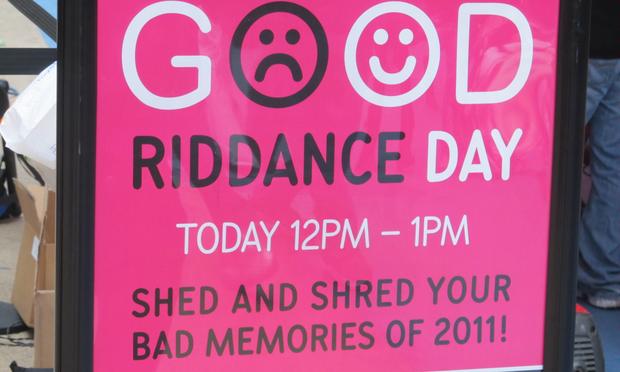 (Annmarie Fertoli/WNYC)
New year, new start. That's the idea behind the 5th annual "Good Riddance Day" in Times Square. Dozens of people in attendance on Wednesday brought items to destroy, or wrote memories they'd rather forget on papers to shred.
The event, organized by the Times Square New Year's Eve, included a Cintas shredder truck, a dumpster and a sledgehammer.

Carla and Vanessa, from Los Angeles, were among the first few people to sign up. The two arrived in New York City on Tuesday.

"We're shredding Los Angeles actually, we're not going back," Carla said. "We're staying here in New York forever."

Karen Roman wanted to get rid of a brace she had to wear after breaking her wrist.

"It's....really big and ugly and made of really horrible Styrofoam that will probably never decompose," she said.

Her friend, Rachel Van Thyne, joined her with an item of her own -- an empty gift box from an ex. She said she kept the gift inside. "Let's say it's more, will be cathartic to get rid of some of the emotions that you carry around after a breakup with somebody," she said.
Several people said they were shredding memories of their exes, including Veronica Robinson, who recently found out that her husband had been unfaithful during their 18 years of marriage. But she said she's left him, and already "good things are happening."

Rick Santoriella, too, had some bad memories to get rid of. He bought a plastic sick bucket his ten-year-old son used during his battle with leukemia. Jake was diagnosed last year, but is now in remission.

"So I'm going to smash this thing," Santoriella said, referring to the bucket, "and we're going to say good riddance to childrens blood cancer and leukemia." Santoriella said his son's back home for the new year, and even played some ice hockey this past weekend.

To see what others shredded at the 5th Annual Good Riddance Day, look at the slideshow below: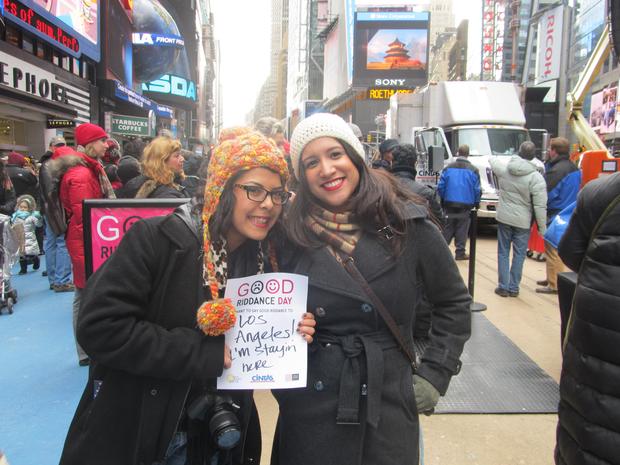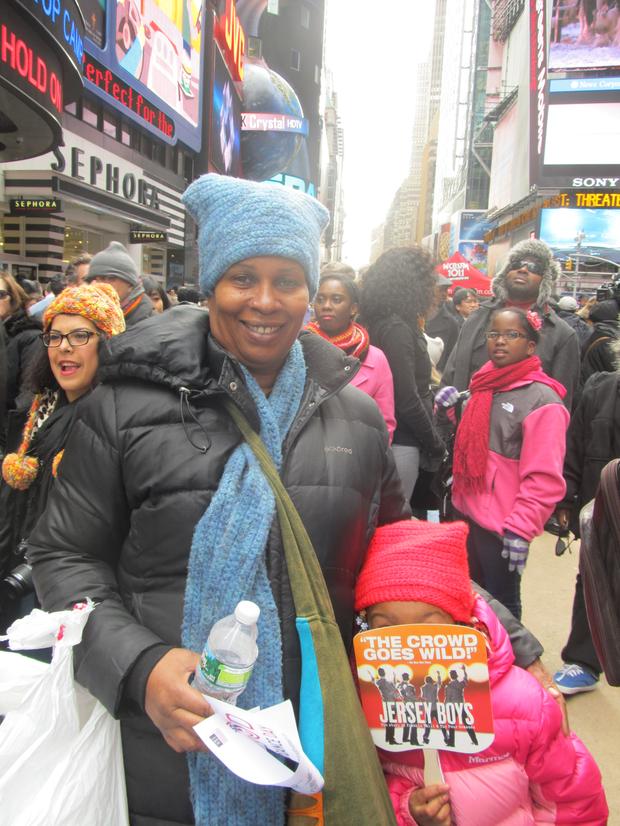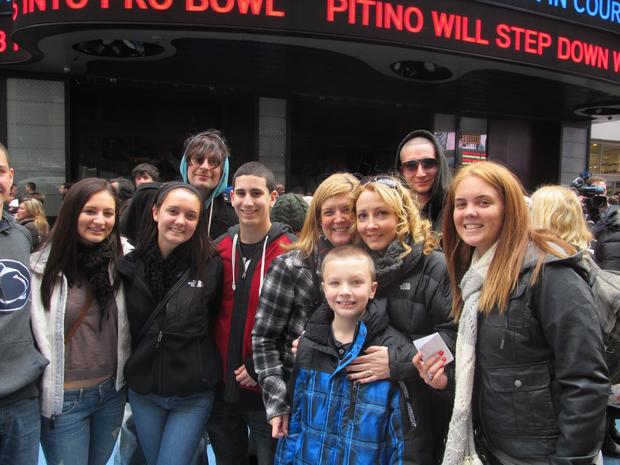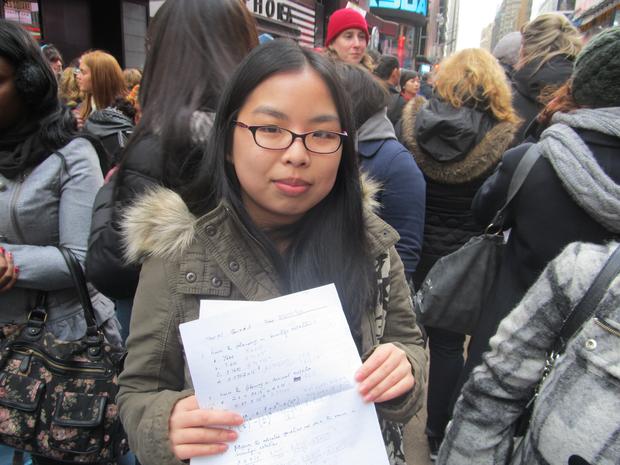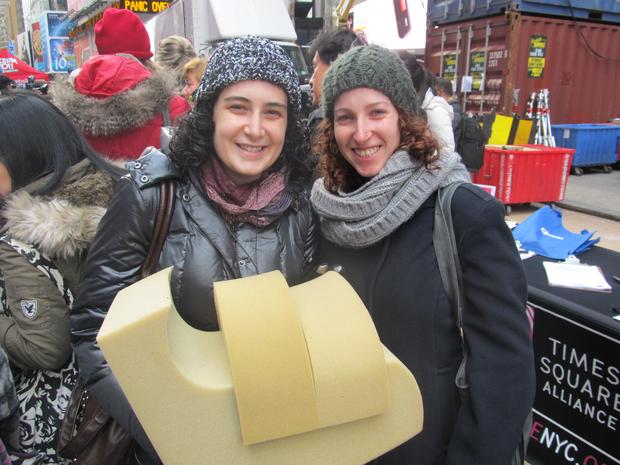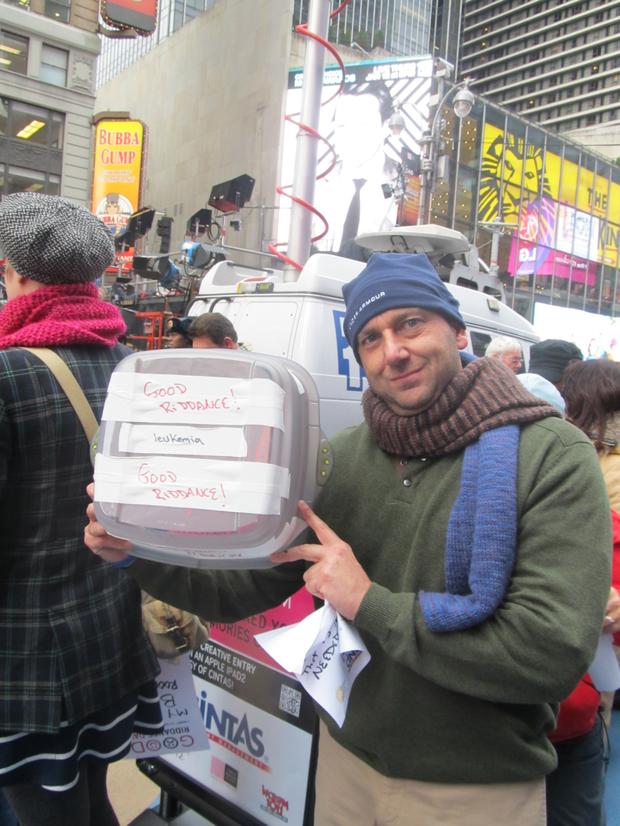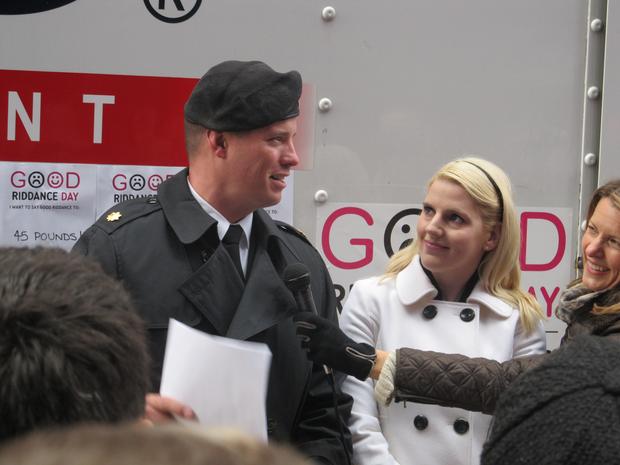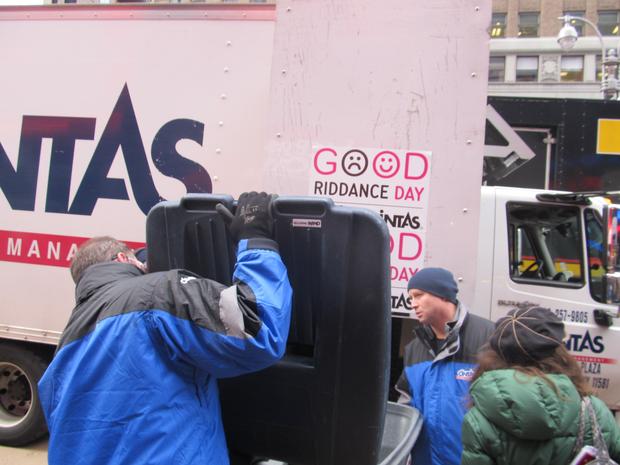 More in:
Annmarie Fertoli is an Associate Producer at WNYC, working with the afternoon news team to produce All Things Considered.