2011 Year in Review: The Year's Best Gig Alerts
Each weekday in 2011, as part of our Gig Alerts series, WNYC's Culture Desk offered up free MP3s from artists playing in the NYC area.
Here are our favorite Gig Alerts of the year, along with free downloads from the bands performing.
The Klezmatics For over 20 years, the Grammy-winning klezmer revialists The Klezmatics have been making daring fusions of Jewish music and themes with a diverse array of genres. The group played City Winery in January. Download "Mermaid Avenue," the group's take on klezmer-folk with words taken from Woody Guthrie's "Jewish songs," for free here.
Mavis Staples Mavis Staples has already carved out her spot in the annals of American pop music. As lead singer of the gospel-soul legend the Staple Singers, Mavis breathed the fire into classics like "I'll Take You There" and "Respect Yourself." Now in her 70s, Staples has proved herself a tireless innovator by releasing an album with Wilco's Jeff Tweedy. In January, she played the Bell House in Brooklyn. Download "Wonderful Savior" here for free.
Huey Lewis and the News Fronted by singer and blues harp player Huey Lewis, Huey Lewis and the News rose out of the San Francisco funk scene to international fame with 19 chart-topping hits over the '80s and '90s, including "The Power of Love," which was featured prominently in the first Back to the Future movie. The pop purveyors played at the Blender Theater at Gramercy in February. Listen to the group's cover of the Staple Singers' "Respect Yourself" here.
Bright Eyes In 2002, Conor Oberst, alias Bright Eyes, exploded into the national consciousness like a supernova with his breakthrough album Lifted. His lyrical honesty earned him endless comparisons to Bob Dylan, among others. Music writers began forecasting that his native Omaha, Nebraska might become "the new Seattle," and that his brand of raw, folksy emo was the "new grunge." The indie songwriting legend took the stage at Radio City in March, promoting his latest (and last) release The People's Key. Download "Shell Game" and "Halie Selassie" for free here.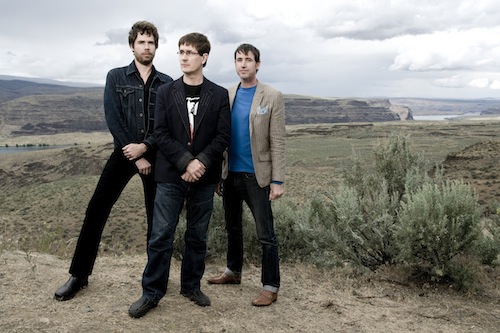 The Mountain Goats Songwriter John Darnielle has finely tuned his craft since 1991. In both his early solo work and his performances with The Mountain Goats, his characters often complain -- about relationships, themselves, current and ex-lovers and other details of their lives. But the Durham, NC musician doesn't leave hope completely behind. Darnielle/The Mountain Goats played at Bowery Ballroom in March. Download "Damn These Vampires" for free here. (Pictured left. Photo by D.L. Anderson.)
Cake This year, Sacramento, Calif. alt-rock band Cake celebrated 20 years of being in the biz with a sixth full-length release, Showroom of Compassion. The band played at Terminal 5 in April. Listen to "Long Time" from the album here for here.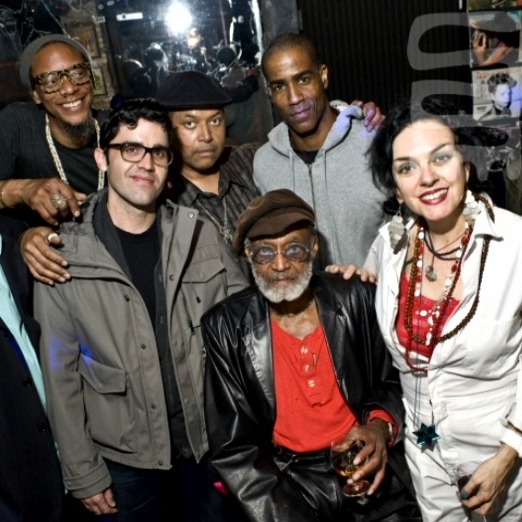 Big Freedia Most hip-hop artists don't make it in the music biz if they have gay themes in their rhymes. But in the New Orleans cross-dressing sissy bounce scene, which is an offshoot of NoLA's up tempo bounce music, hyper-masculine posturing is not a requirement. The 6-foot-3 Big Freedia is the preeminent personality of the sissy bounce scene. Fellow genre stars include Katey Red and Sissy Nobby. She played Brooklyn Bowl in May. Download "Excuse" for free here.
Melvin Van Peebles Musician, filmmaker and counter-cultural legend Melvin Van Peebles brought his new band to Zebulon's stage in May at the tender age of 78. Download "Play It As It Lays" for free here. (Pictured right. Photo courtesy of the artist.)
Mariachi El Bronx Mariachi El Bronx sounds like the kind of musical project that might have started as a comedy sketch: hard-edged Los Angeles punks surprise fans by being true to their hearts and releasing a traditional mariachi album. In June, the group played at Brooklyn Bowl. Download "48 Roses" for free here.

Taj Mahal In the '60s and '70s, Taj Mahal established himself as a musician who conceived of the American blues as roots music, often experimenting with flavors of African and West Indian music long before "world music" became the phrase on everybody's lips. The blues legend opened the Lowdown Hudson Blues Festival in July with his globally-tinged electric sound. Download "Scratch My Back" for free here.
Kermit Ruffins New Orleans trumpeter Kermit Ruffins is known for being one of the founders of the celebrated Rebirth Brass Band and lately for his repeat appearances on the hit HBO show "Treme." But the real source of his celebrity is his rollicking weekly Thursday residency at Vaughn's, a neighborhood joint in the Bywater neighborhood, where he's been blowing his horn and slow-cooking barbecue every week since the '90s. In July, Ruffins came up North to play the Hiro Ballroom. Download "Panama" for free here.

Cat Power Since her debut in 1995, Cat Power has perfected the art of the down-tempo, bare-bones, soul-baring rock and roll song. Her pared-down sound was sweet relief from the overproduced rock of the '90s, becoming a touchstone for many indie rock acts of the 21st century. In August, she played at Webster Hall. Listen to "Metal Heart" here.
Bon Iver In 2007, Justin Vernon (a.k.a. Bon Iver) delighted city-dwelling cynics across the country with a gorgeous and intimate album written and recorded in the exact middle of nowhere: a bungalow in Eau Claire, Wisconsin. Following up on that album, For Emma, Forever Ago, Vernon released the self-titled and much-anticipated Bon Iver earlier this year. The indie man-of-the-hour played the beautiful United Palace Theater in Washington Heights in August. Download "Calgary" for free here.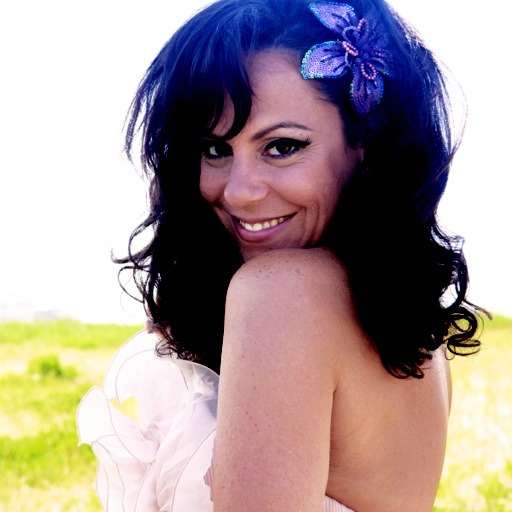 Bebel Gilberto Every Wednesday in August, Bebel Gilberto brought the techno-tinged vibes of lovely Brazilian bossa nova to City Winery. She has the DNA of Brazilian music royalty: her dad is the father of bossa nova, João Gilberto; her mom is Brazilian singer Miucha; and her uncle is the prominent singer songwriter Chico Buarque. Download "All in One" for free here. (Pictured left. Photo courtesy of the artist.)
Broken Social Scene The Toronto indie band Broken Social Scene brought its cinematic sound to the Williamsburg Waterfront in September alongside TV on the Radio. The band grew from humble beginnings as a two-person basement project into a loose collective that spans as many as 19 members who work together to make the group's brand of wispy, deeply layered ambi-rock. Download "World Sick" for free here.
Maceo Parker, Fred Wesley and Pee Wee Ellis Since the 1960s, alto saxophonist Maceo Parker, trombonist Fred Wesley and tenorman Pee Wee Ellis have been been putting the spunk in the funk, defining a horn sound that is big, brassy, bold and much-imitated. In October, in celebration of Pee Wee Ellis' 70th Birthday, all three horn men shared the Town Hall stage for the first time since the early '90s, backed up be a stellar rhythm section that included bass whiz Christian McBride and jazz drummer Bill Stewart. Download "Pass the Peas (Live)" for free here.
The Bangles Thanks to the worldwide success of the 1986 novelty hit "Walk Like An Egyptian," The Bangles is a band that has been unfairly categorized as a "one-hit wonder" band. In truth, the all-girl group that started as a punky garage-rock experiment in Los Angeles logged one other No. 1 hit with "Eternal Flame." This year, the group went back on tour and stopped by the Highland Ballroom in October. Download "I'll Never Be Through With You" for free here.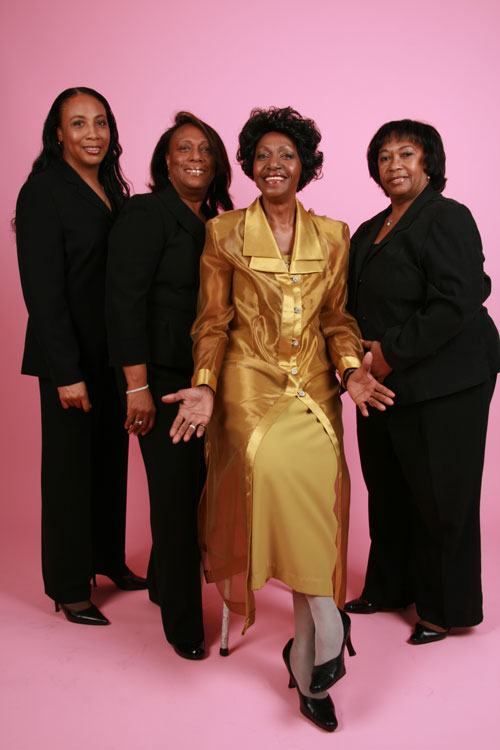 Bernie Worrell The legendary funk keyboardist Bernie Worrell performed in October at the Apollo as part of a tribute to the Godfather of Funk, George Clinton. The tribute to Clinton, who celebrates 50 years of funk this year, included performances from fellow P-Funk member Bootsy Collins and the glamorous drummer who plays with Prince, Sheila E. Download "He-Then Holiday" here for free.
Architecture in Helsinki If the Aussie synthpop outfit Architecture in Helsinki ever actually got in the business of populating the Finnish capital with edifices, it would probably resemble an early '80's new wave utopia filled with Pet Shop Boys pet stores, B52s-inspired offices, and Wham!-style dwellings. But the truth is, this group's curious moniker has little to do with Scandinavia — it was born magnetic poetry-style, back when the band formed in 2000, from the union of random, cut-out newspaper words. The quintet played Irving Plaza in November. Download "W.O.W." for free here.
Shaina Taub In November, Brooklyn-based singer-songwriter Shaina Taub played her playful blend of Billy Joel's piano-driven pop, Aretha's soul and Regina Spektor's whimsy with a live band and gospel choir at Joe's Pub. Download "Make A Mess" for free here.
Naomi Shelton and the Gospel Queens At the age of 6, Naomi Shelton began singing in Midway, Alabama churches with her sisters. A decade later, she moved to New York and started singing soul in city clubs. Now the 68-year-old calls Brooklyn home and is the lead singer of the band Naomi Shelton and the Gospel Queens. In December, Naomi Shelton and the gang played the Bell House. Download "What Have You Done, My Brother?" here. (Pictured above right. Photo by Dulce Pinzon)
What was your favorite Gig Alert this year? Please let us know in the comments below.