After Christmas, Shoppers Swarm Manhattan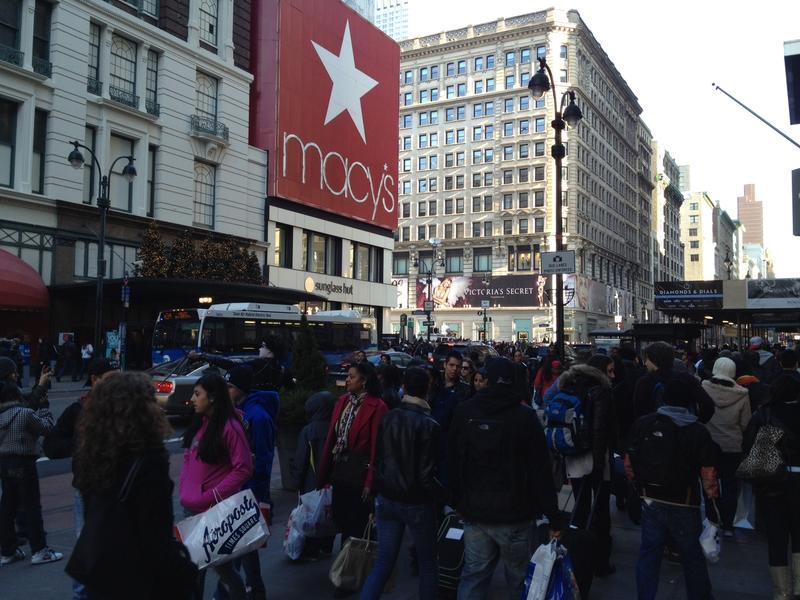 Christmas is over, but the shopping continued Monday as customers thronged Manhattan retailers.
ShopperTrak, which measures foot traffic at malls and shopping centers, estimates Monday could be the third biggest shopping day this holiday.  The week after Christmas can account for nearly 20 percent of seasonal sales for retailers.
There was nothing to contradict that projection at the Manhattan Mall in Herald Square, which was jammed with New Yorkers on the prowl for sales or bearing gifts they wanted to exchange for cash or store credit on Monday.
Rosario Peña, who was at JCPenney to return a holiday sweater she received from her brother, said she appreciated the gift but it was "poor quality, poor texture."
After waiting on a long line at the return desk, she had a message for her brother: "Next time stick with a gift card."
Peña and her mother, Maximina, set out early by subway from Williamsburg, Brooklyn, to shop at Macy's. They thought the crowds would've thinned by today. Not so.
"We spent like an hour in the furniture department," the elder Peña said. "I told my daughter, 'Let's go home.'"
But 11-year-old Isra Ismael found success at the department store: "I got a jacket here from Macy's," she said, displaying a grey item with a fur-lined hood. "The after-Christmas sales are very good."

Managers at stores around Herald Square reported healthy sales. That's in sharp contrast to last year at this time, when a blizzard shut down roads and crippled transit, limiting travel.
Accomplished shopper Sergio Palancares mapped out his shopping route in Downtown Manhattan by going online and finding stores that planned sales today.
"With the technology, we have a better knowledge of items and where we can get the best deal," he said while riding the No. 1 train with his finds, which included a blanket that normally sells for $350 but today he said cost $49.
His companion, Christopher Gustafson, crowed about a cork board he'd found for cheap at CB2, and praised the savvy of those who hit the stores on the day after Christmas.

"There's a lot of discounted things," he said. "It's great."