Stucknation: The Thinning Blue Line Means a More Dangerous World for Police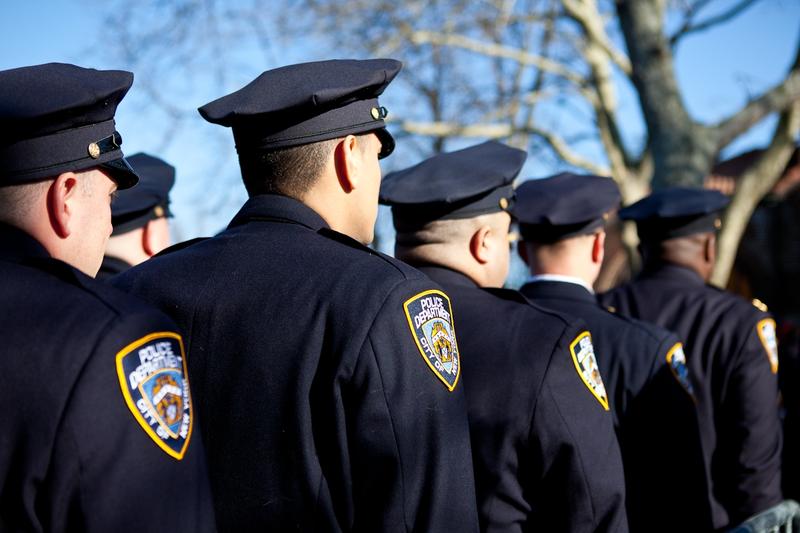 While the United States continues to spend hundreds of billions of dollars to police the world - and going deeper and deeper debt in the process - Main Street, USA is becoming an increasingly more deadly place for police.
Throughout the country, this has been a tough year for local police departments, with layoffs numbering in the thousands. These cutbacks come as the number of officers killed in the line of duty will see a significant increase for the second year in a row.
  
According to the Department of Justice, cities such as Newark and Trenton are not alone. For the first time in 25 years there are fewer police officers walking the beat on Main streets across the country - 12,000 fewer, to be precise.
That thinning blue line comes as the DOJ's 2011 National Gang Threat Assessment estimates there are 1.4 million gang members in 33,000 gangs across the country. And these days gang reach extends beyond city limits, posing a challenge suburban and rural police departments.
At the same time the number of cops killed in the line of duty has gone from 122 in 2009 to 168 so far this year. New Jersey Congressman Bill Pascrell says part of the problem is that violent fugitives are finding it easier to elude apprehension.  
"The problem is with serving warrants is you need people to serve the warrants," he said. "This is a critical part  of reducing crime in any community."
  
Part of the uptick in officer deaths is an increase in the number of suspects willing to attack officers rather  than submit to arrest.
  "We see gangs where it is considered a rite of passage to kill a cop," says Steve Groeniger, senior director of communications for the National Law Enforcement Officer Memorial Fund "We see more people trying to circumvent incarceration with more and more firepower."
In 2011, eleven officers in New York State were killed in the line of duty, ranking third nationally behind Texas and Florida. New Jersey ranks 12th, with five officers killed. 
"For the first time in fourteen years, we are seeing more officers killed by suspect gunfire than in traffic fatalities," adds Groeniger. This year, 63 officers have been killed by gunfire while 62 died in auto accidents.
  
Congressman Bill Pascrell  says confluence of troubling trends did prompt a bi-partisan coalition in  Congress to recently vote to approve $200  million dollars in aid to local police departments to support staff retention.  
"We are going to put cameras to take cops off the street - cameras are part of the process of fighting crime. I can support that," he said. " But nothing takes the place of a walking police officer on the street in any community."