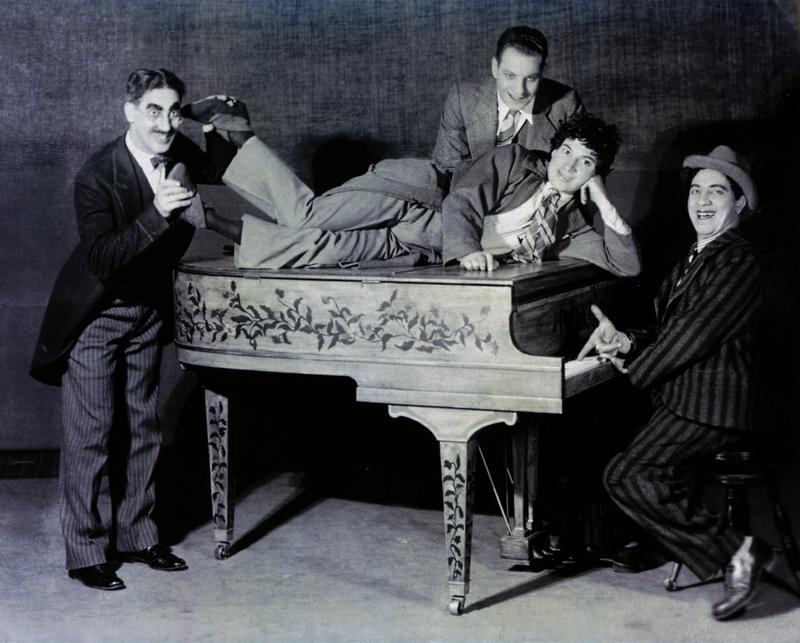 On December 30, 1924, The New York Times radio listings* for WNYC included a remote broadcast from the Newspaper Club of New York. It was a children's Christmas party for the sons and daughters of newspaper men. The entertainment line-up included Marilyn Miller, the Duncan Sisters, The Singer Midgets, George Haas and his singing canaries, Betty Bronson, Toto, Bob Miller, Gedney and Magee, Winifred Toomey, Rachel Mastrota, Richard B. Gilbert, Sam Wooding's Orchestra and Teddy, the baby elephant. Who were they? Let's find out.

Anatomy of a Broadcast
The 2 p.m. party was a showcase of leading vaudeville and musical talent (plus several animal acts) of mid-1920s New York. Rosetta and Vivian Duncan (pictured below) had already won acclaim on the stage a year earlier with Topsy and Eva, a musical of Uncle Tom's Cabin by playwright Catherine Chisholm Cushing (1874-1952) with music and lyrics by the two Duncan Sisters. The sisters were joined by Singer's Midgets, a troupe of singing, dancing and acrobatic little people organized and managed by Viennese showman Leo Singer (1877-1951). Some are best known for their roles as Munchkins in the 1939 MGM classic, The Wizard of Oz. Also performing was Sam Wooding and his Orchestra, a popular New York jazz band regularly performing at Small's Paradise in Harlem.  The following year the 'all-Black' ensemble was tapped to be the orchestra for a new musical revue called Chocolate Kiddies, a show with four songs by the young Duke Ellington and produced only for European touring, where it played for many years..
1924 proved to be a significant year for Peter Pan on stage and screen, so it's no surprise then that the flying youngster who failed to age was a sub-theme of that year's children's party for WNYC. Marilyn Miller (1898-1936) was the Broadway musical star who played the lead role in 1924 revival of James M. Barrie's adventure tale. She was joined before the WNYC microphone by Betty Bronson (1906-1971), the up and coming silent screen actor who played the lead in the Peter Pan movie released only the day before by Paramount studios. Also performing that December 30 afternoon were the banjo team of Alexander Magee and Burton Gedney. They were usually the trio known as Magee, Gedney and Magee, with Magee's wife playing piano. The 'banjoists' were joined on stage by Richard B. Gilbert, a recording artist for Okeh and Columbia who sang popular melodies and accompanied himself on the taropatch ukulele and the cuatro (among his releases was the ever popular "How I Love Her and She Loves Me is Nobody's Business"). Gilbert was described as a ukulele expert and regularly performed ukulele duets on New York radio in the 1920s with his wife, Ruth Wimp. Well, actually, it was Ruth Wimp Gilbert.  Rounding out the banjo and ukulele elements was Bob Miller, a vaudeville singer and Tin Pan Alley songwriter who composed sentimental tunes for the so-called 'hillbilly' market. And what 1920s children's party would be complete without some child performances? There was a young pianist named Rachel Mastrota and the four-year-old singing sensation Winifred Toomey, who reportedly would be doing most of NBC's child parts by the age of 10.[2]
Still, it's hard to imagine how the broadcast of the animal acts came off. There seems to be no documentation of George Haas's singing canaries. Toto was reportedly an orangutan (or was he the performing bear?) and Teddy, the baby elephant from the New York Hippodrome, was said to love children, drink out of a bottle, sit in a large chair and dance the Charleston.[3]
                               The Duncan Sisters, Rosette and Vivian (Library of Congress)
'Okay, let's pack up and go back to the studio...'
                                                          'Not so fast...'
The WNYC remote crew wasn't finished. Already on location at 133 West 41st Street there was another party to broadcast beginning at 7:45 that evening. It was "Old Timers Night" at the Newspaper Club. They now had to set up for the adults to hear more from Wooding's Orchestra, as well as the four Marx Brothers (Groucho, Chico, Harpo and Zeppo), The Vincent Lopez Orchestra, with M. White as tenor, and Breen's Syncopaters, an all-woman ukulele group headed up by May Singhi Breen, a.k.a "The Ukulele Lady." [4] Also heard from were Fletcher Henderson's Orchestra, Sam Lanin's Orchestra,  Irving Selzer's Cafe Boulevard Orchestra, an act known as Yuille and Argentine, the Police Quartet, and the Club Tokio Orchestra.
And What of New Year's Eve 1924?
At 10:30 p.m. WNYC switched over to the Cathedral of St. John the Divine for the first ever radio broadcast of a service at the church. This watch-night service at the Cathedral was preceded by an organ recital by Dr. Miles Farrow, the cathedral organist. Bishop William T.  Manning conducted the service, which included remarks from Rabbi Stephen S. Wise and Cardinal Patrick J. Hayes. [5]
[*] Unfortunately there is no recording or write-up of the broadcast. The best we can do is to identify the participants based on the original newspaper radio listings. Thanks to Dan Langan for his oversight.
[1] The broadcast had also been announced three days earlier in The New York Times under the title "Christmas Tree At Club."
[2] Harrison, Paul, "Talented Youngsters Now Classified as High Paid Entertainers on Radio," The Utica Observer-Dispatch, March 1, 1931, pg. 8B.
[3] "Downie Bros. World's Best Shows Coming," The Lowville, New York Journal and Republican, July 1, 1926.
[4] Breen reportedly left the group in 1923. Perhaps they had a brief reunion?
[5] The New York Times, December 30, 1924.