Judge Rules TLC Must Help Disabled Riders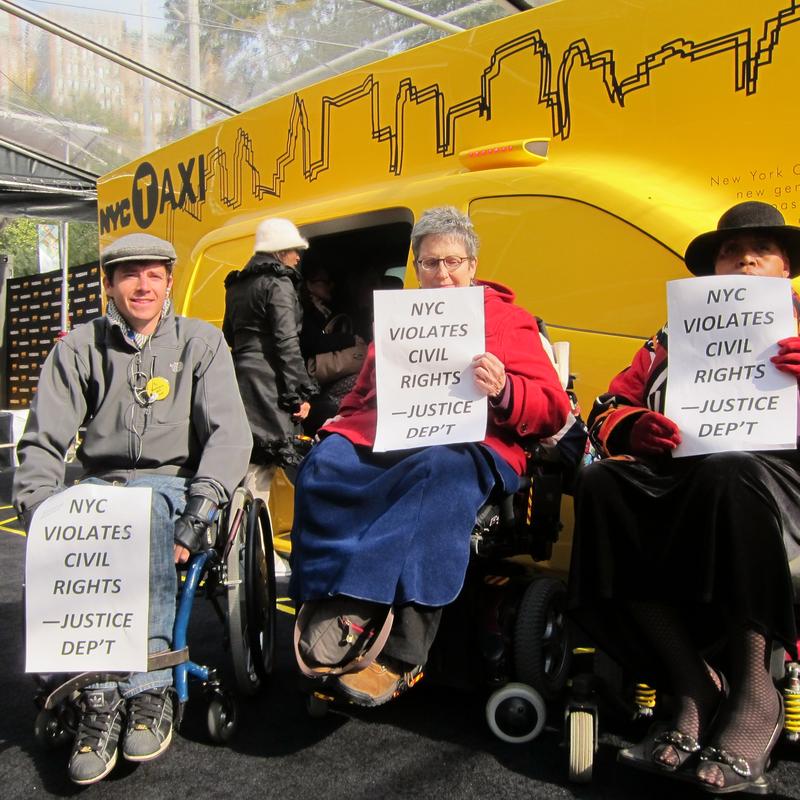 In a decision that's the first of its kind in the country, a federal judge barred the New York City Taxi and Limousine Commission from issuing medallions for taxis unless they are accessible to people with disabilities.
It's the first time the American With Disabilities Act has been applied to taxicab access.
Plaintiffs alleged the city has been in violation of the ADA because only 2 percent of the taxi fleet is wheelchair accessible.
Federal Judge George Daniels issued his written ruling late Friday. He noted the city had not been providing meaningful access for people in wheelchairs and it must do so.
Until the TLC does it's in violation of Title 2 of the ADA. Daniel's said, "It's the Taxi and Limousine Commission's exercise of its regulatory authority alone that's created the discriminatory effects on disabled riders and only the proper exercise of that authority can fix the problem it created."
Under the ruling, the TLC can only provide medallions, livery license or permits for wheelchair accessible taxis until the TLC produces "a comprehensive plan to provide meaningful access to taxicab service for disabled wheelchair bound passengers."
Disability rights groups are celebrating the decision, describing it as a landmark ruling. Edith Prentiss of the Taxis for All Campaign said, "This is a great day for New Yorkers with disabilities. This ruling means that persons with disabilities will now have equal rights to taxis just like everyone else."
"What this really means is that my clients will own their days," said Julia Pinover, with Disability Rights Advocates and an attorney for the plaintiffs in the class-action suit. "They'll be able to travel around the city like everyone else, and with everyone else."
City attorneys said they are disappointed with the ruling. Robin Binder, lead attorney for the city, said in a statement: "We respectfully disagree with the court's decision because the ADA specifically exempts taxicabs from having to be wheelchair accessible." Binder noted that the city is working on the issue, pointing to an agreement reached earlier this week involving Mayor Michael Bloomberg's controversial outer borough taxi plan.
Under the deal 2,000 yellow medallions will be auctioned and all must be wheelchair accessible. Tuesday's agreement also requires the city to propose a long range accessibility plan. The TLC must consult with disability groups and other stakeholders before submitting a Disabled Accessibility Plan. The proposal will then be open for public comment and be sent to the City Council, as well as the State Department of Transportation for approval.
It is unclear if this ruling will impact the taxi bill.
Industry analysts believe the city will likely submit similar accessibility proposals to the state and to the court. They also believe the city won't have to make the entire taxi fleet accessible, but will move much closer to providing "meaningful access."
READ THE RULING