Albany Mayor Defends Occupy Eviction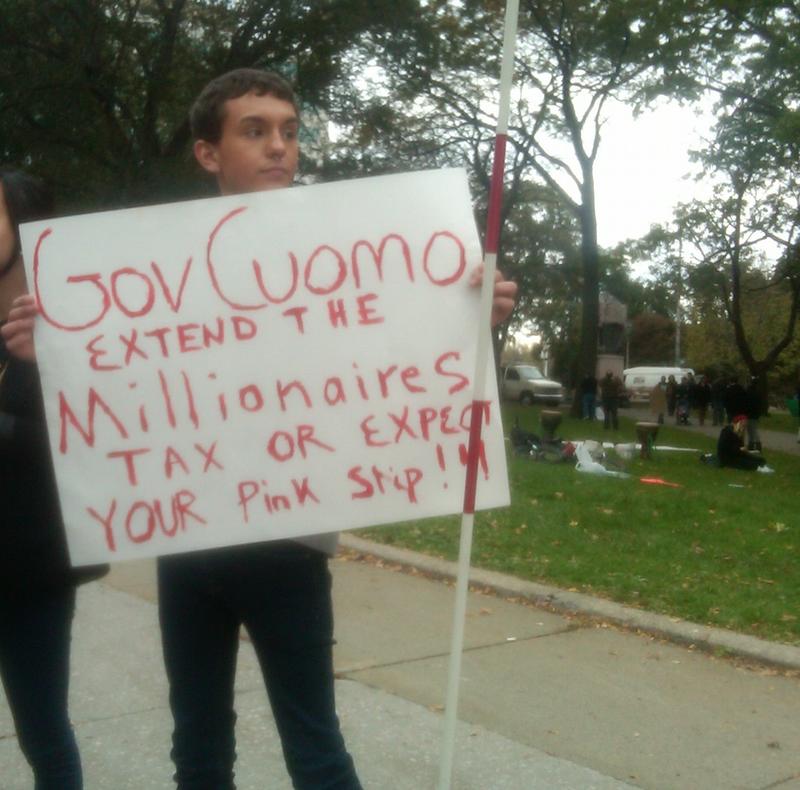 The mayor of Albany said the police department had no choice but to act forcefully as officers broke up an Occupy Wall Street encampment in the state capital Thursday.
Four people were arrested and several were pepper sprayed as protesters tangled with officers over a large tent.

"For two hours people walked around the streets with a tent. ... We just asked them to cooperate and, you know, when you get people like that together things are going to happen," mayor Jerry Jennings said on WGDJ radio in Albany on Friday.

The mayor promised that any allegations of excessive force will be reviewed by the police chief. The chief has said only one officer used pepper spray.