Slain NYPD Officer Peter Figoski's Partner Promoted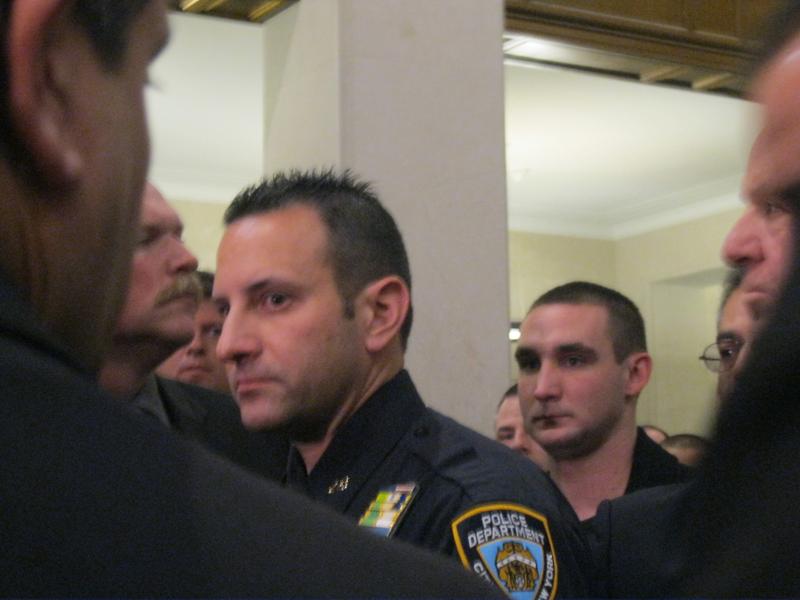 The officer who chased down and arrested the man who allegedly shot and killed his partner, Peter Figoski, was promoted to detective Friday.
In a promotion ceremony at the NYPD headquarters in Manhattan, police officer Glenn Estrada along with dozens of officers received promotion. But a standing ovation was reserved for Estrada.  

"It's a terrible tragedy losing officer Figoski, but at least something good came of it as a result of the recognition of officer Estrada today," Police Commissioner Ray Kelly said.
Estrada, a marathoner, chased down the alleged shooter after his partner had been gunned down.
Inspector Jeffrey Maddrey, the commanding officer of the 75th Precinct, was promoted to deputy chief. Figoski had worked in that Brooklyn precinct his entire 22-year tenure before he was gunned down during an alleged robbery on December 12.

Maddrey's leadership was "instrumental in helping the command and the community to contend with the tragedy of Detective Figoski's death," the commissioner said.

He also added that Maddrey played a key role in preserving lower crime rates in East New York.

"Chief Maddrey has certainly been in our sights for a while as someone deserving of recognition and promotion," Kelly said.