A Visit to The Chef's Garden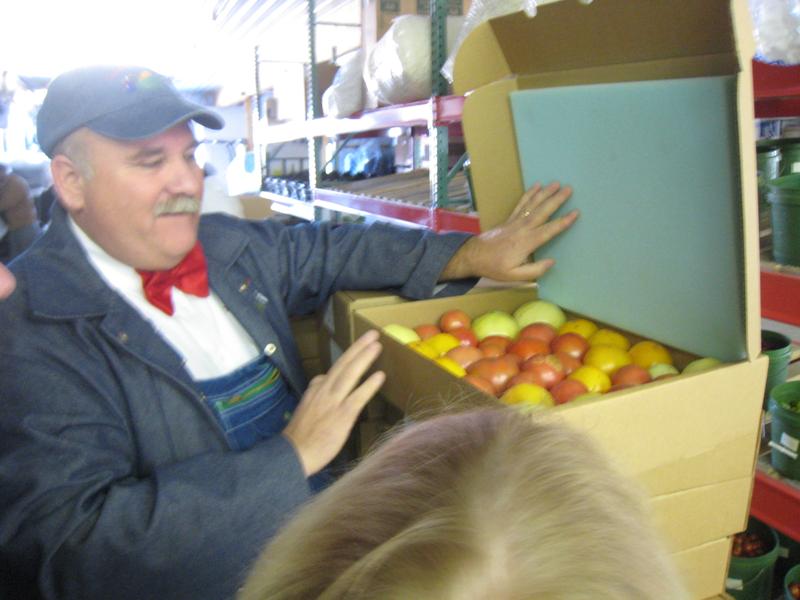 December 30, 2011 —
One of my favorite guests on Last Chance Foods is Farmer Lee Jones of The Chef's Garden. It's not just that I'm partial to fellow Ohioans. Farmer Lee loves to farm, and it's evident every time he talks about his veggies.
It's also evident on his farm, which I had a chance to visit this fall.
My husband, Mark, and my parents drove west from Avon, Ohio, to Farmer's digs in Huron.  It was a Sunday.  Just a handful of employees were working, doing last-minute tasks like checking on the status of order deliveries and pushing out a few boxes of heirloom cherry tomatoes.  We had the run of the place.
Farmer Lee met us in his signature white shirt, blue overalls, blue cap and red bowtie.  He took us on a tour of a sprawling set of sheds and buildings. When his family lost their ancestral farm in 1983, they started over with six acres on this patch of land on the corner of Huron Avery Road and Scheid Road.  (Farmer Lee later pointed out the farm of the Scheid family). The Jones family's operations have since grown to 300 acres. 
"A third sits fallow each year in cover crops, which we later compost so we have a very high quality compost of green legumes, clovers, and vetch," Farmer Lee told me in an e-mail.
There are 26 greenhouses, "in various stages of technology," from the first one built out of old telephone poles, to newer ones that have their temperatures and lighting controlled by computer. 
Many of the greenhouses hold long tables filled with trays of microgreens, a specialty of The Chef's Garden. Microgreens are tiny sprouts of herbs and veggies that chefs use as crunchy little flavor bursts in their dishes.  The Chef's Garden grows a mess of them: celery, watercress, parsley, chives, watermelon radishes, fava beans, sage and Thai basil. 
Farmer Lee encouraged us to eat big pinches of the greens, and try to guess what they were.  My dad was the one with the most discriminating palate, naming the vegetable or herb with ease, while my mom, Mark and I rolled the flavor around on our tongues, struggling to come up with the word that fit it.
Corn was a delight. Its little chartreuse sprouts packed a wallop of sweetness. A living package of corn syrup.
During our tour, we passed a detached semi-trailer. It was behind a high white lumber fence, surrounded by a maze of outbuildings. 
Farmer Lee explained that the trailer was used by his parents to haul what was left of their belongings when their bankrupt farm was auctioned off 28 years ago.  "My mother didn't have the heart to unpack it, and there it sits," he told us.
Like the grit that an oyster turns into a pearl, that semi, with its unpacked memories, is the motivating force behind the successful farming operation that now surrounds it.  The visit with Farmer Lee Jones and the tour of The Chef's Garden was a bright spot in my 2011. 
Be sure to browse through the photos.  I took a lot.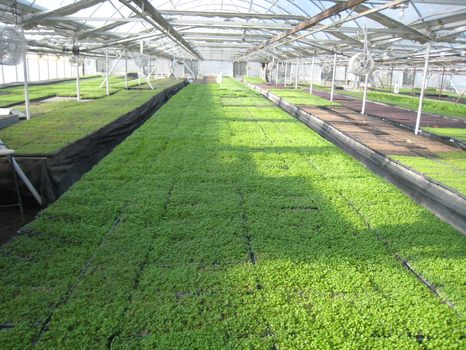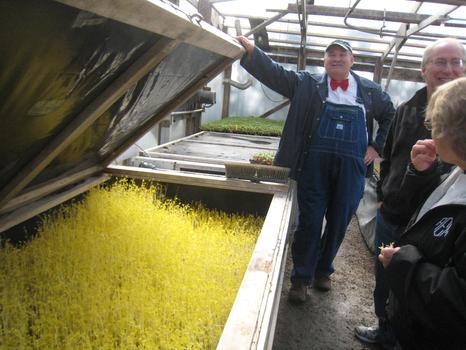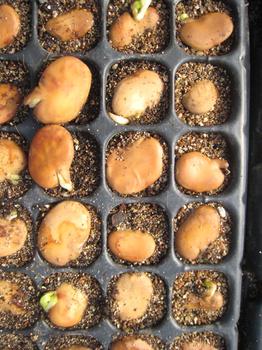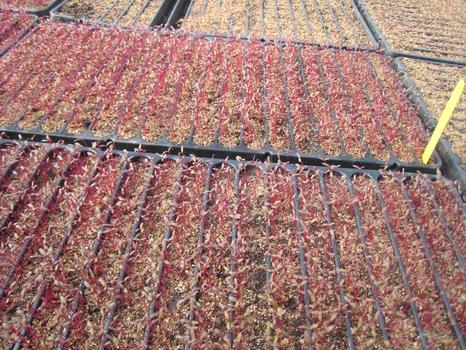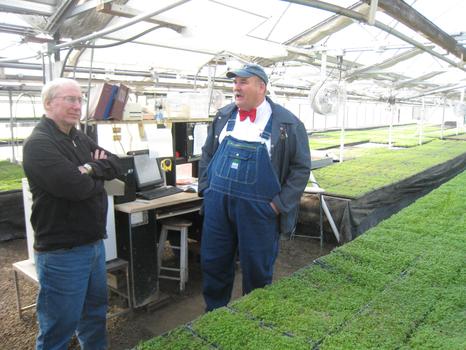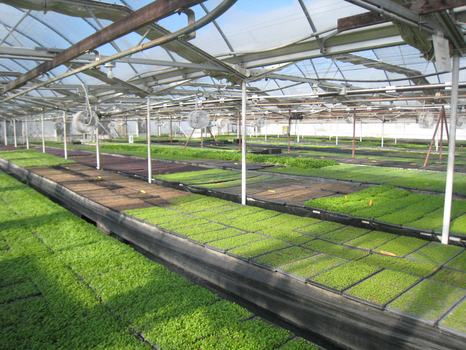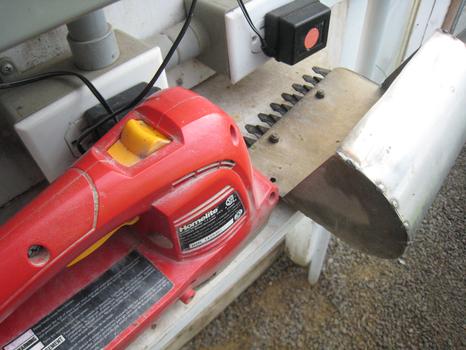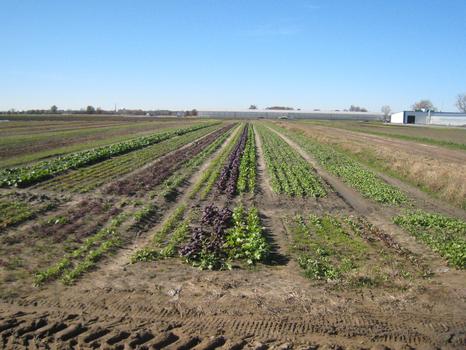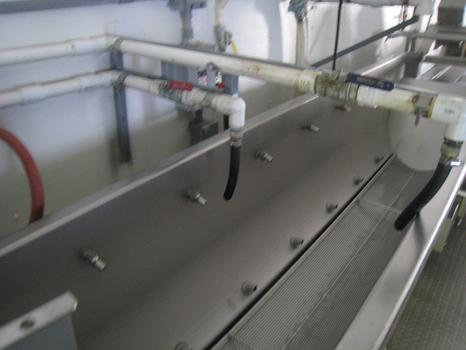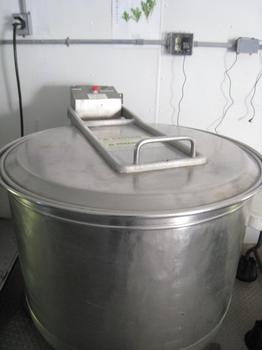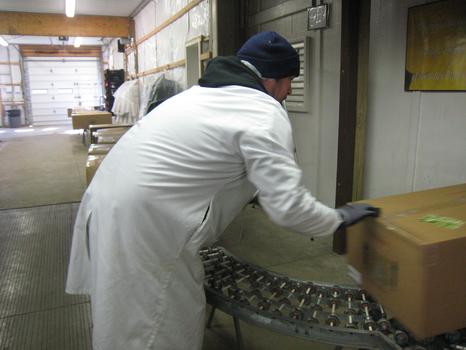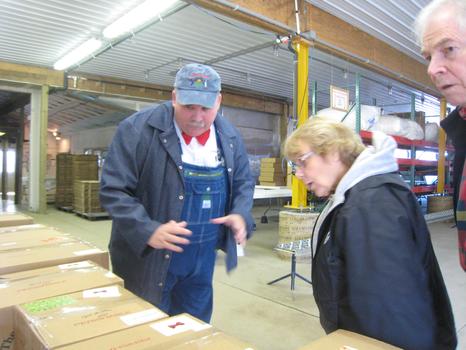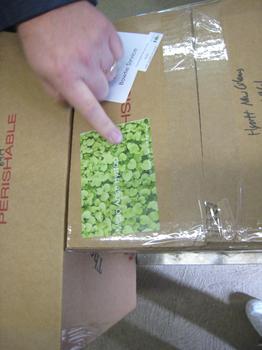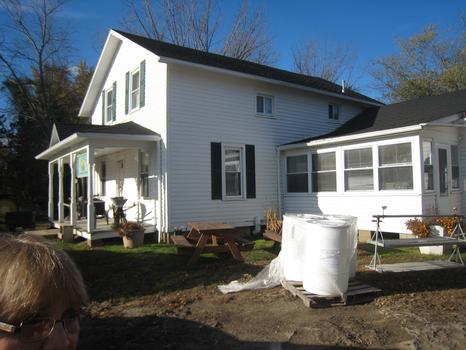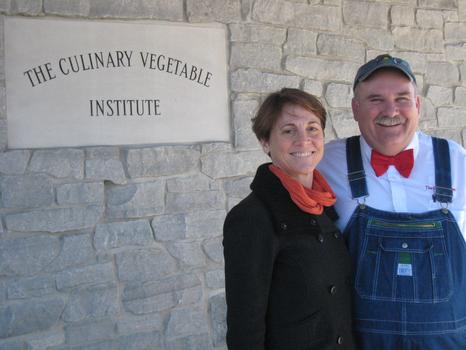 of