Bronx Tenants Left Without Gas Since August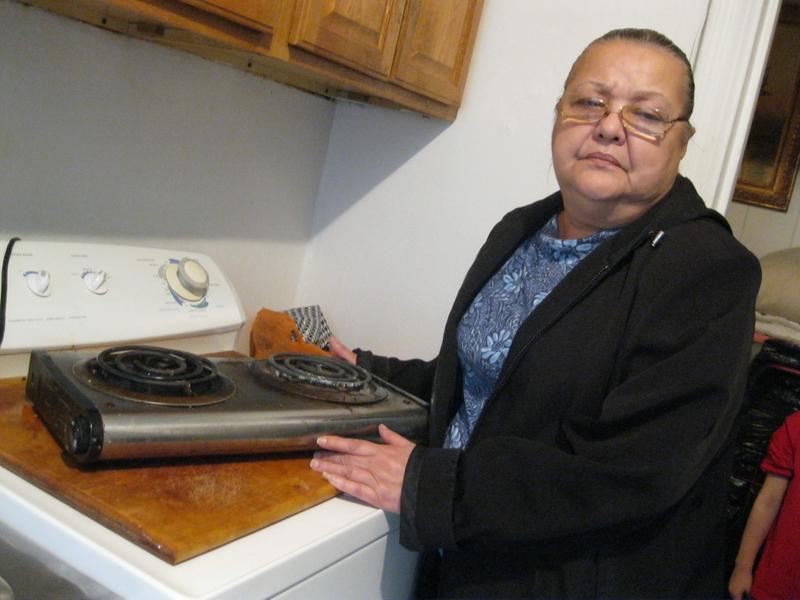 Dozens of tenants in the Mount Hope section of the Bronx will go through another holiday without gas.
The tenants have been relying on small hotplates to cook with since August when an electrical fire caused all utilities to be shut down. The lights came back on, but the gas for the stoves never did.
Long time tenant Betty Velez says it takes hours to cook on the small hotplates, so her family often eats microwaveable food or takeout they can't afford.
"We have around 4 or 5 people here and that's for each order maybe $6 or $7. I mean we're spending a lot of money on food here," said Velez, who lives with her daughter and grandchildren.
According to tenant advocates, the landlord, Jonathan Wiener with Chestnut Holdings, took over 1520 Sheridan Avenue in 2010. Velez believes Wiener is dragging his feet on purpose. "I've been living here 30 years and I know they want me out of here," Velez said. "I have a 2-bedroom apartment, big kitchen, and dining room, big living room and I only pay $538."
Wiener is listed on the Public Advocates "Worst Landlord" watch list, not for the Sheridan Avenue property but for a building on Morris Avenue that is also in the Bronx.
Tenant Wilson Sabino is also a long time tenant. He and his wife moved into the building 40 years ago when they say it was abandoned by a prior landlord. The couple says they would have to get water from a fire hydrant outside and use flashlights and candles to light up hallways. 
Besides not having gas, the couple complains that large holes in the walls made to repair gas lines are letting in mice, large rats and roaches. "The rats come out at night. One time I heard a noise and I look and there was one coming out of the garbage," Nilda Hock Sabino said.
The tenants have sued Chestnut Holdings for failing to get the gas back on. In addition to gas problems, the 72-unit building has 145 open housing violations, according to records from the Department of Housing Preservation and Development. Several calls were placed to Chestnut Holdings' office for comment. A call to its attorney also went unanswered.
Sadia Rahman, an attorney with the Urban Justice Center representing the tenants, said Con Ed required the landlord to move all gas meters from individual apartments to the basement. Rahman said the landlord waited until November 2 to file for permits to do the work.
At a hearing Thursday, Rahman said tenants were told they would have to wait two months for the work to be complete. "That's just unacceptable," she said.