Police Dismantle Occupy Albany Camp After Deadline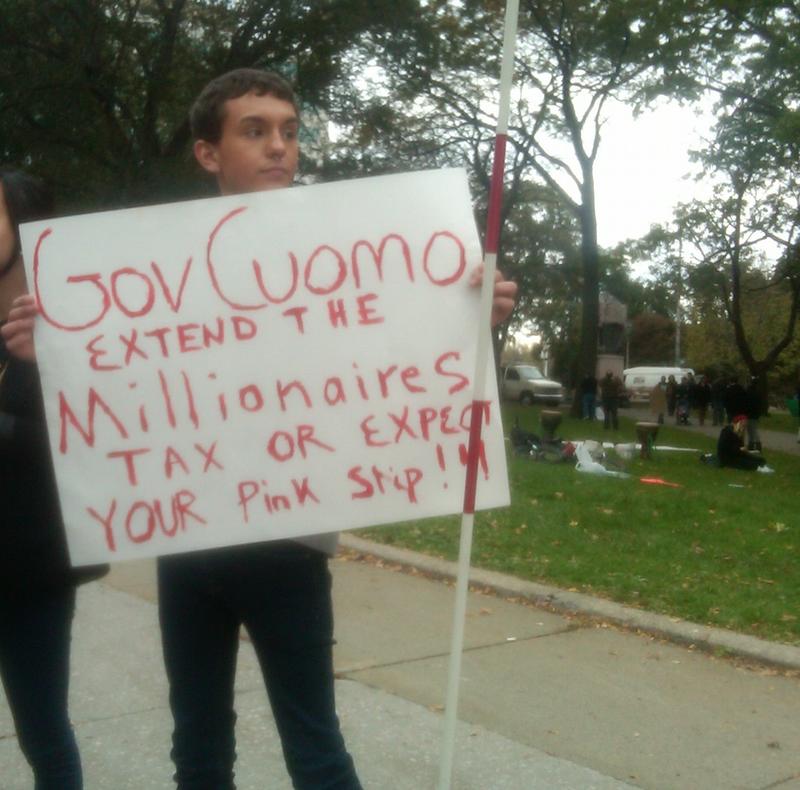 Albany police are dismantling tents at the Occupy Albany encampment on the first day of winter, the deadline city officials gave the protesters to move out of a city park across from the Capitol.
About 20 protesters chanted "This is what democracy looks like" as 10 officers removed tents Thursday afternoon. There were no confrontations, but the protesters linked arms around what they call their "info tent," vowing to keep it in place.

City officials have allowed demonstrators to stay overnight in the park since Oct. 21 even as Gov. Andrew Cuomo has had state police enforce an 11 p.m. curfew in adjacent Lafayette Park, where more than 130 people have been arrested.
The city's deadline to leave was based on concerns about the cold.