Group OKed to Make Home Visits to Black FDNY Applicants
Thursday, December 22, 2011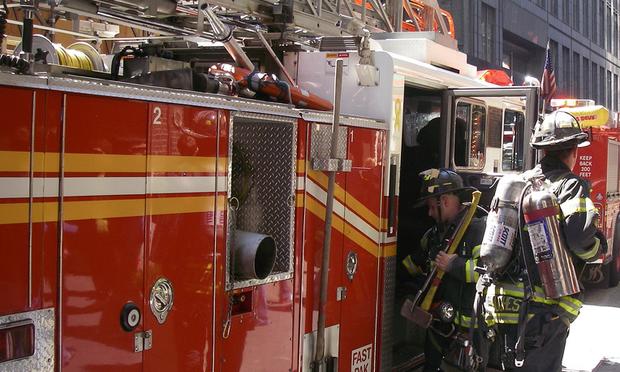 (Al_HikesAZ/flickr)
A federal monitor overseeing the FDNY's hiring process is allowing the Vulcan Society, a group of black firefighters, to follow up directly with black candidates who haven't completed their paperwork for an upcoming entrance exam by making home visits.
The court order allows the Vulcans to make the visits over three weekends next month
The Vulcan Society has taken the city to court over its hiring practices.
Darius Charney, a senior staff attorney with the Center for Constitutional Rights, represents the Vulcans, and said face-to-face outreach is particularly effective in encouraging applicants who've been "historically excluded" to follow through with the process, by giving them a support network.
"This is something that all candidates should have access to, and the Vulcans are trying to provide this kind of informal support in the same way that, you know, many white candidates who have family members in the department are receiving," he said.

"There's a belief in the community that, you know, this is a job that either they can't get, or that this is very, very difficult to get," he added. "So it's really about encouraging people from the beginning of the process."

Charney said Hispanic and women firefighters' groups are making similar efforts to reach out to candidates by phone, which the city also does to follow up with all applicants.

The city said more than 60,000 applicants have signed up to take the entrance exam in February, and that nearly half of them are minorities. Out of some 4,000 who haven't completed their paperwork, Charney said about half of them are black.

The city had expressed concerns to the federal monitor about the Vulcans' request, over personal addresses being given out and people randomly showing up at applicants' doors.

City attorney Georgia Pestana said in a statement to WNYC that the city "continue[s] to have concerns about the Vulcans making unannounced visits to applicants' homes, but of course we will comply with the court's order."
More in:
Annmarie Fertoli is an Associate Producer at WNYC, working with the afternoon news team to produce All Things Considered.