With 8 Charged in Soldier's Death, Loved Ones Find Relief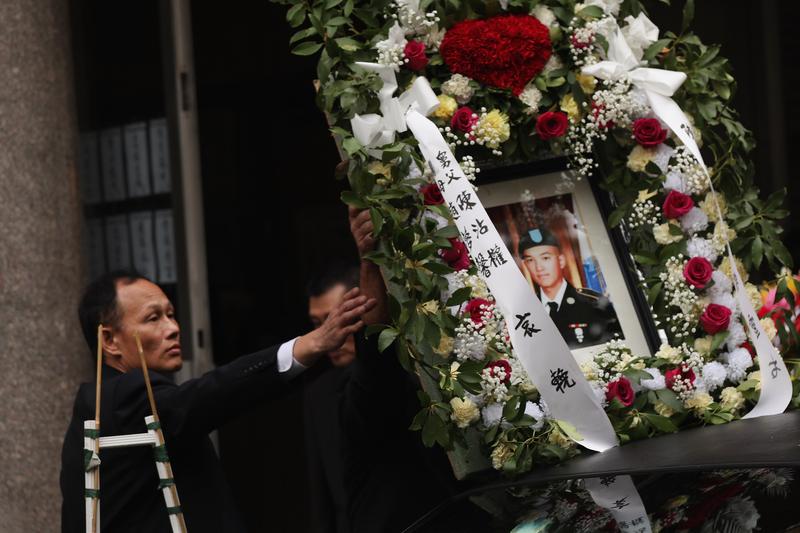 On the 14th floor of the Lillian Ward housing projects on the Lower East Side, the parents of dead solider, Private Danny Chen keep a tall candle lit on a table next to a folded American flag, and a photo of their only son.
Private Chen, who was 19 years old, was found dead in a guard tower in Kandahar province on October 3, from what the Army has said was a self-inflicted gun shot wound.
On Wednesday, eight soldiers were charged for their role in Chen's death. A day later the Pentagon said it transferred the eight soldiers to another base in Afghanistan.
The Chen family said they did not think their son was suicidal.
"There is no indication at all from the correspondence, the telephone calls and the letters that he sent home that there is any inkling that he was at the point of suicide, there is none at all," said Frank Gee, the family's translator.
Chen's father, Yan Tao Chen, says his son was a solid student, an avid fan of handball, and had always wanted to join the army. Because of his athleticism, he performed well in the Army. The family said when Chen got out he wanted to be a policeman.
The elder Chen taps his chest saying he is in pain. He hasn't been back to his job at local restaurant since his son died.
It was not just family that had trouble accepting the circumstances and implications of Chen's death.
"When I heard the news that they tried to say he committed suicide, I said, no way, it couldn't be him. No, they killed him," said Mario Tamplenizza, a 58-year old resident of Lillian Ward who had known Chen since he was a child. Tamplenizza suspects foul play.
The family also doubted their son was suicidal, but were just beginning to accept his death when the charges were announced Wednesday.
"It's tough to lose your son, your only son at that, but they seem to be taking it quite well, I believe with the support from the community, especially the family, they have a big family… it gives them hope," Gee, the translator, said.
Some family members and activists suspect bullying may have played a role in Chen's death. Community activist Elizabeth OuYang, speaking on behalf of the family, said, "Whether suicide or homicide, those responsible for mistreating Danny are responsible for his death."
Congressman Nydia Velazquez said that soldiers dragged Chen across the floor and hurled rocks at him. They called him "Jackie Chan." He wrote in his journal that he was running out of comebacks.
The eight soldiers were charged with manslaughter, negligent homicide, reckless endangerment and dereliction of duty, although the army would not comment on how they may have contributed to Chen's death.
Chen's mother, Su Zhen Chen, said at press conference that she hopes the investigation will prevent future soldiers from enduring what her son did.