Mayor Bloomberg Enjoys Taxi Deal Victory Lap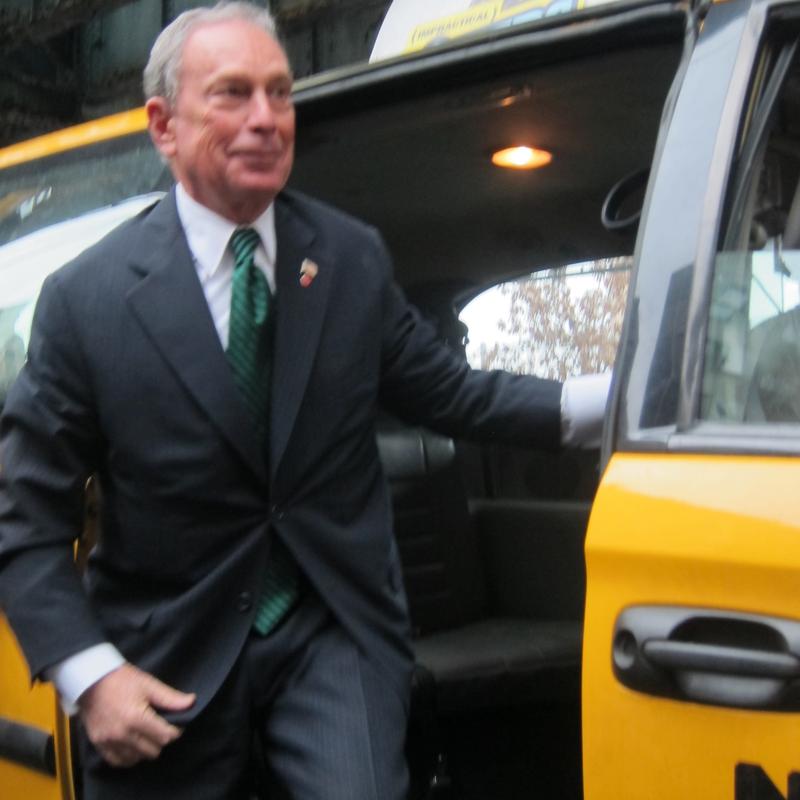 Flanked by livery and yellow cab drivers, Taxi and Limousine Commissioner David Yassky and legislative supporters — Mayor Michael Bloomberg savored the outer borough taxi agreement with Governor Andrew Cuomo that  he called an "historic victory."
Bloomberg smiled widely on Wednesday, enjoying the hard fought win as drivers applauded him at the podium.
He said he wasn't concerned that the bill to allow outer borough livery driver to pick up street hails would be vetoed by Governor Cuomo as he has threatened.
"I kept getting the question: is it gong to get done, is it going to get done? And I said from day one its going to get done. Was I right?"
Dismissing criticism that the city has been slow to expand taxi service to the disabled, Bloomberg arrived to the press conference via accessible yellow cab with Commissioner Yassky.
Yassky said the "goal is as much accessibly as we can and we push forward."
The legislation will allow the city to auction 2,000 accessible yellow medallions. But the city must come submit a proposal for a long range accessibility plan to the state or they won't be able to move forward selling all of the medallions. Yassky said he's already working with his staff to make that happen
Edith Prentiss, with the Taxis For All Campaign, is one of the plaintiffs that's suing the city for more wheelchair accessible cabs. She sat in her wheelchair near the front row of the press conference.
She said now that the plan is done, hearing the mayor saying it will be an improvement for disabled passengers is a bit of revisionist history.
"I called it vacillating. But he sincerely believes we can't hail cabs,"  she said. She raised her hand. "My arm isn't broken."