WNYC Promotes Health and Wellness with Olympian Joe Ruddy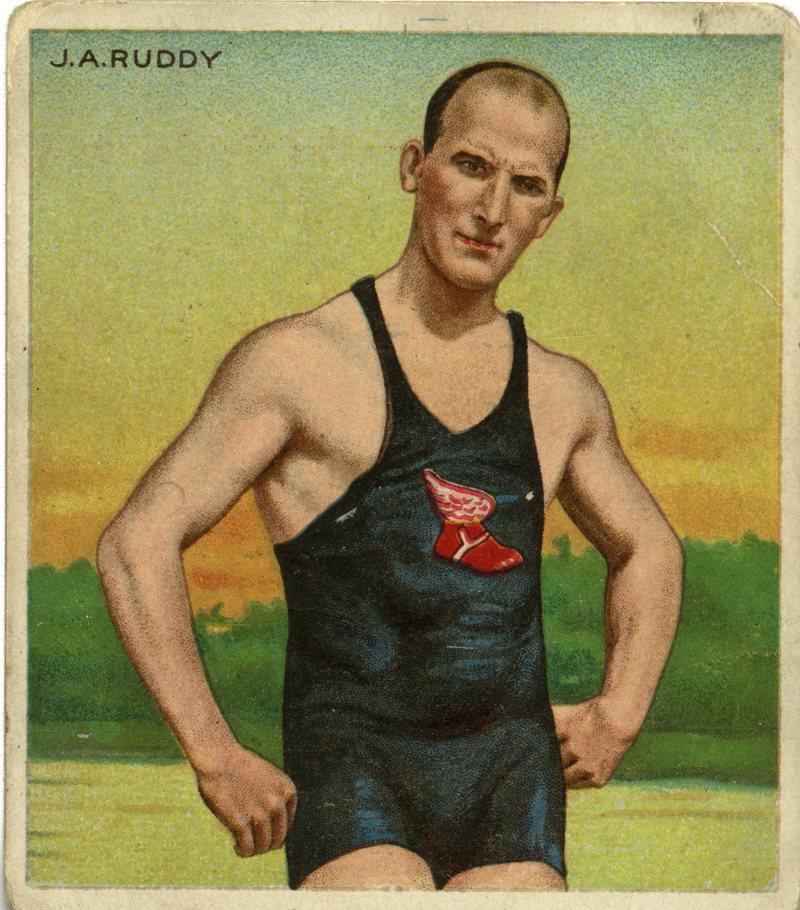 Keeping Fit was a regular series of  health and exercise talks by Joe Ruddy on WNYC in 1926.
Joseph Aloysius Ruddy, Sr. (1878-1962) was a freestyle swimmer and water polo wonder who earned two gold medals at the 1904 Olympics. A sports writer once described him as "the Babe Ruth, the Jack Dempsey and the Jim Thorpe of that quaint aquatic mayhem known as water polo." During his career he garnered more than 800 awards and saved 200 people from drowning. He also spent a year (1940-1941) in Sing Sing prison for taking "unlawful fees" in a job selling racket when he was a physical examiner for the Municipal Civil Service Commission. During his sentencing hearing, Ruddy produced character references from two judges and W.C. Fields, who wrote "If my lovable, honest, honorable friend, Joe Ruddy, has inadvertently dropped a wild oat, it has been on his heartfelt contrition for others. He has played fair and square and hard in most of the athletic sports known to he-men, and when his life is written, it will be a textbook and inspiration to young America."