WNYC Promotes Health and Wellness with Olympian Joe Ruddy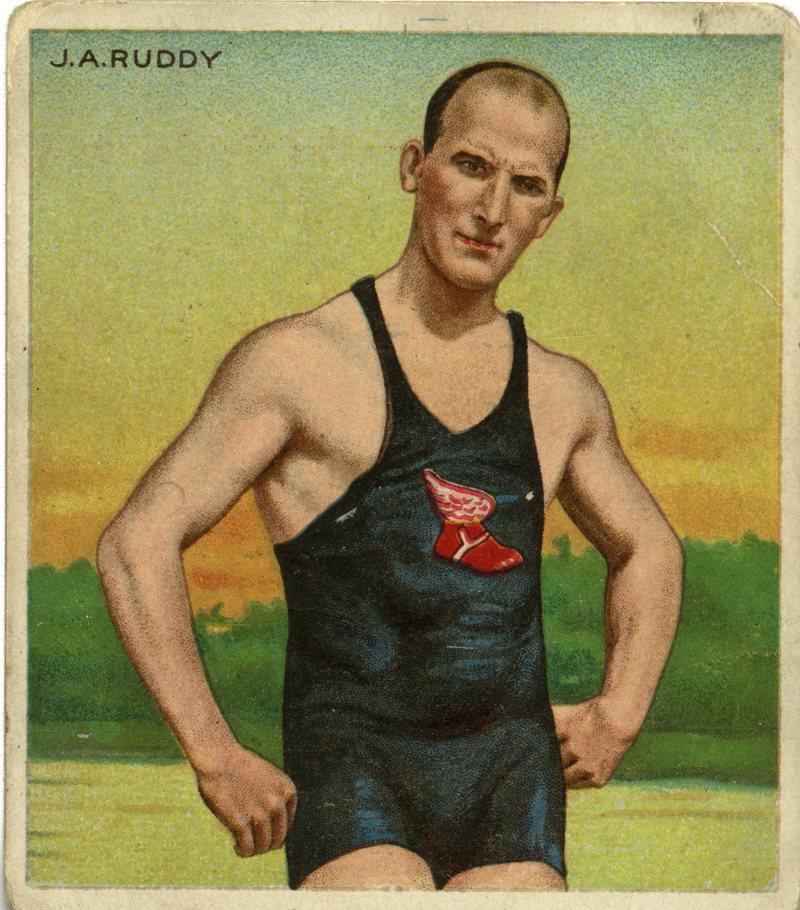 Keeping Fit was a regular series of  health and exercise talks by Joe Ruddy on WNYC in 1926.
Joseph Aloysius Ruddy, Sr. (1878-1962) was a freestyle swimmer and water polo wonder who earned two gold medals at the 1904 Olympics. A sports writer once described him as "the Babe Ruth, the Jack Dempsey and the Jim Thorpe of that quaint aquatic mayhem known as water polo." During his career he garnered more than 800 awards and saved 200 people from drowning. He also spent a year (1940-1941) in Sing Sing prison for taking "unlawful fees" in a job selling racket when he was a physical examiner for the Municipal Civil Service Commission. During his sentencing hearing, Ruddy produced character references from two judges and W.C. Fields, who wrote "If my lovable, honest, honorable friend, Joe Ruddy, has inadvertently dropped a wild oat, it has been on his heartfelt contrition for others. He has played fair and square and hard in most of the athletic sports known to he-men, and when his life is written, it will be a textbook and inspiration to young America."
____________________________________________________________________________
Broadcast on WNYC Today in:
1924: Colonel James Churchward relates Jungle Tales for the Kiddies. Editor's Note: Churchward was a former British officer who believed that all mankind could be traced back to a lost continent of Mu, below the Pacific Ocean. More on Mu, WNYC and Churchward in a future edition of this publication!
1937: Interview with Virginia Douglas, who as a little girl wrote to The New York Sun asking if there was a Santa Claus. See: ANNOTATIONS.
1945: Mayor LaGuardia narrates a Christmas program with the Collegiate Chorale conducted by Robert Shaw.
1950: Host Albert Arkus presents the ballet movement from Debussy's Petite Suite on The Music Maestro.
1964: Mayor Robert Wagner delivers his Christmas message and holds a press conference.
2002: The Brian Lehrer show discusses The Virginian, Owen Wister's 1902 epic Western, considered the Beloved of a century ago — a bestseller that was popular with critics, too. The story of a cowboy who fights for the honor of the woman he loves inspired six movies and helped establish the genre.