A Walking Tour: Shopping Jamaica Avenue in Queens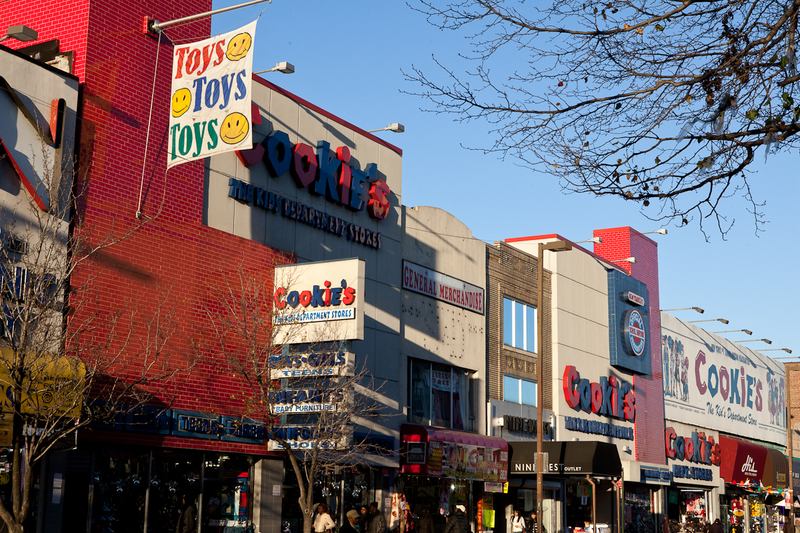 New Yorkers seeking the perfect gift and the ultimate bargain this season may want to avoid Manhattan and, instead, head to Queens.
The heart of the shopping district on Jamaica Avenue is easy to find — the closer you are, the louder it gets.
Boom boxes promising the best deals blare from speakers between Sutphin Blvd and 170th Street. The epicenter is right around 164th, where shoppers kick up a little buying fever trolling for last minute presents.
Stores on this commercial strip offer $8 sweaters, Smartphones priced to move and Jeggings in yuletide colors. And if you're looking for a diamond encrusted skull the size of a small boulder and with dollars signs for eyes, you're close to retail fulfillment.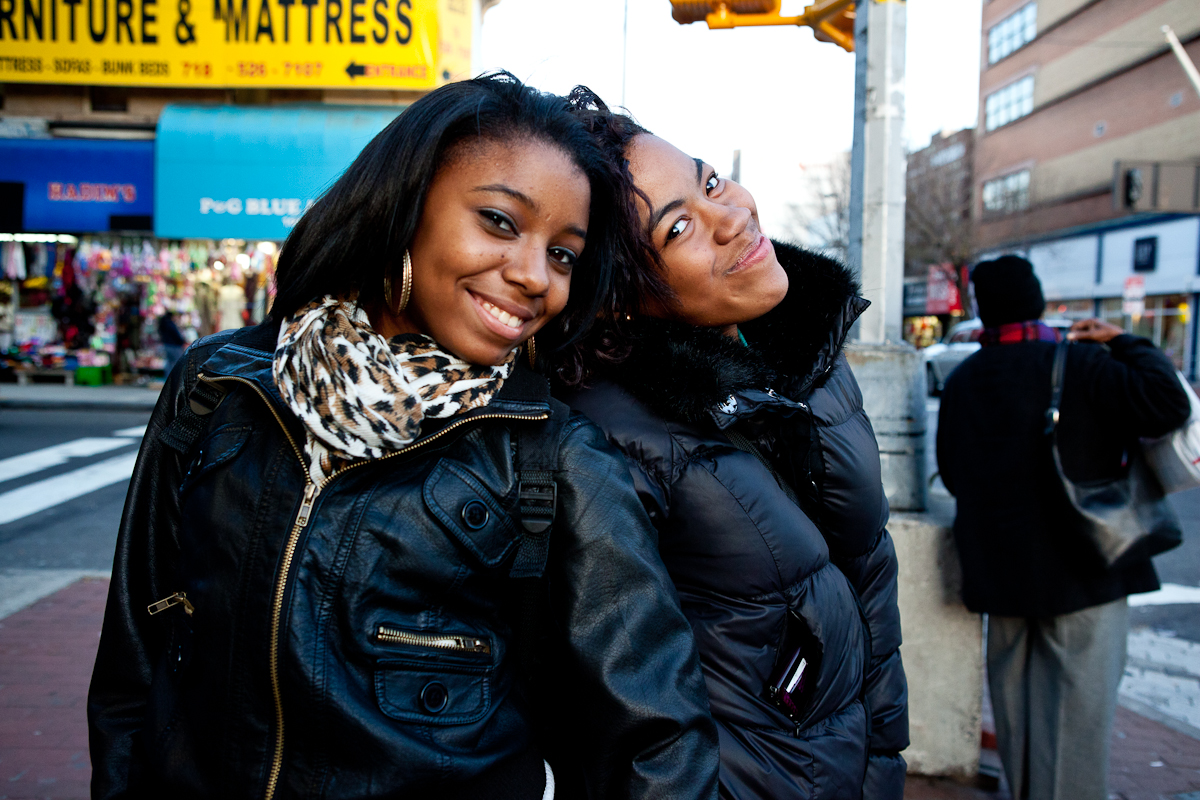 One late afternoon, groups of teens strolling together are finalizing their holiday wish lists. Kayla Mitchell, 16, is shopping with her best friend. "I want a laptop, I want an Xbox 360, I want a PlayStation 3, I want a new cell phone and I want a book." 
But Mitchell admits she doesn't expect to find all the items under the tree.
"Probably my laptop that's the only thing I'm probably going to get and that's good enough," she said.
(Photo: Kayla Mitchell, left, does some last minute holiday shopping on Jamaica Ave. Stephen Nessen/WNYC)
Good enough is what many who come to Jamaica Avenue say they're looking for — a way to stretch their dollars so they can buy more gifts.
That's the overriding thought for 55-year-old Diane Douse, who's walking out of Cookies, a children's department store, with a couple of bags in her hand.
"I'm only working part-time this year, so I had to cut out like half of my Christmas list."
She said she's trying to keep her total purchases to $300, which is about a third less than previous years. She's buying for her daughter and grandson, but is foregoing gifts for all of the nieces and nephews in her large extended family.
Douse, who works as a cashier at the Target on Queens Blvd, has heard similar stories from other shoppers. "They're telling me this is all they can afford this year, this is it. A lot of people say they're cutting back also, so I don't feel that bad."
Inside the brightly-lit Cookies department store, Manager Robert Ng, said he's seeing less foot traffic and more business online this season. "Internet business compared to last year, we are up more than half," he said.
Ng believes that's because brick and mortar stores can be a hassle. "Most people they hate the traffic, they have to stand in line for the cashier, they have to shop at a certain time but online it's 24-7." The store hired 100 seasonal workers, but only for its online division.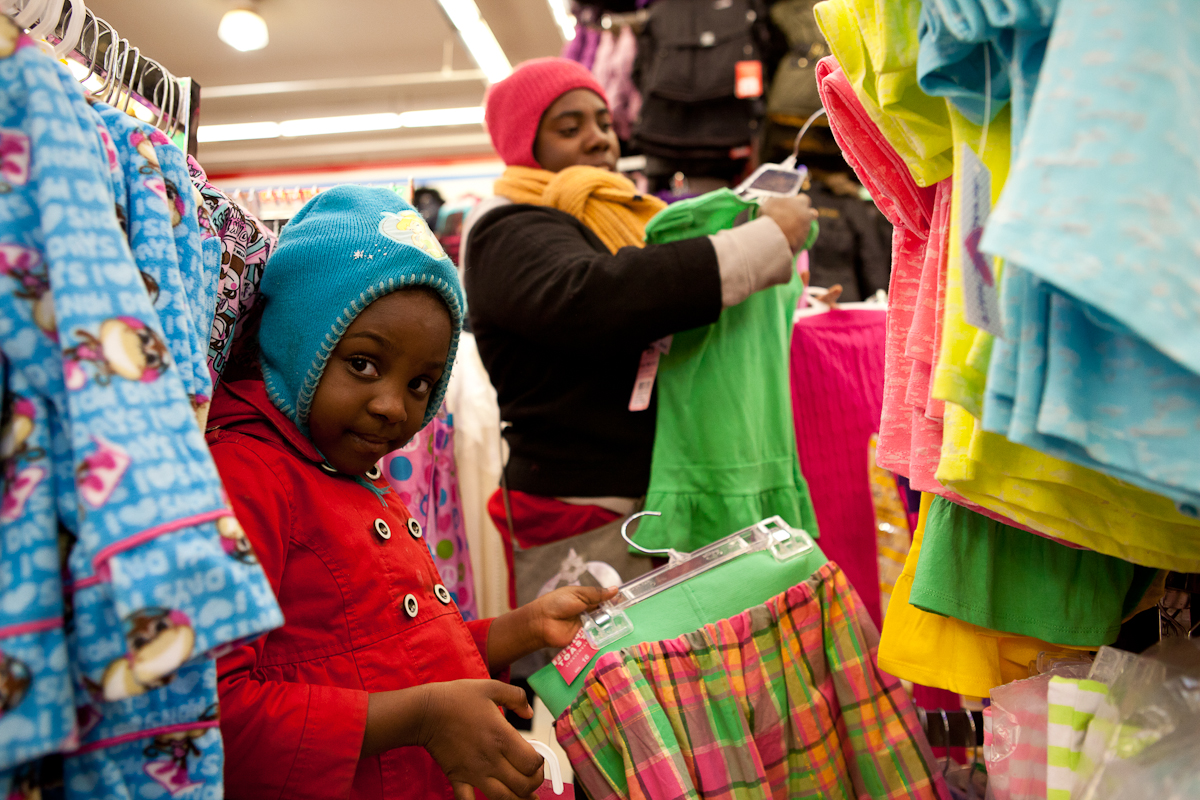 (Photo: Ashanti Trench and her mother shop at Cookies' brick and mortar location, bucking the online shopping trend. Stephen Nessen/WNYC)
Across the street is Empire State Clothiers, the oldest men's shop on Jamaica Avenue, according to owner Steve Pendroff.  Among the double breasted suits and fedoras in the window is a blue and green sign that says "Use Our Christmas Layaway Plan."
Pendroff said the policy isn't new. "I understand department stores now take layaway, yeah, but we've been doing that all along."
Pendroff said the store, which is a time capsule with vintage display cases and handwritten receipts, took a dive a few years ago with the economy. Sales are down this month, and remain down overall.
Instead of catering to business people or discount shoppers, his customers are longtime regulars or locals looking for a royal blue suit to wear to church.
Barry Hunter is a New York City bus driver. When he's not in his uniform, he likes to look sharp. He said he's been shopping at Empire for about 15 years.
"I buy it all here. This was one of the first stores on Jamaica Avenue that I started shopping out of. I get my tie clips, my shirts, my walking suits, my regular suits, and sweaters here."
But when Hunter is asked about where he did most of his Christmas shopping for his family this year, he doesn't miss a beat. "Online," he said.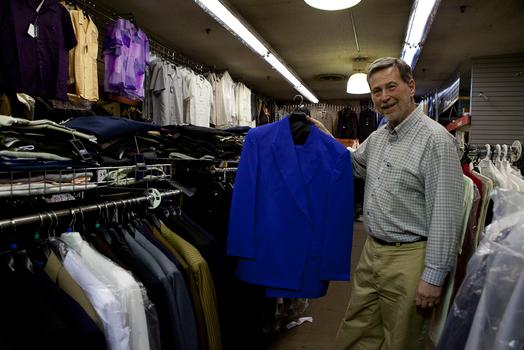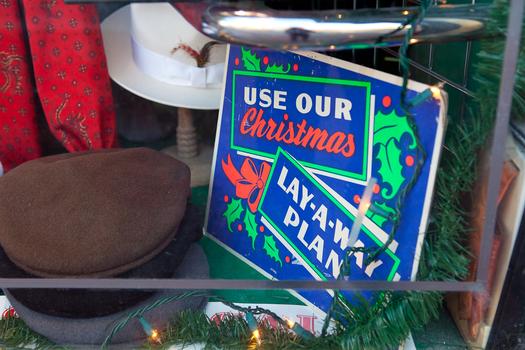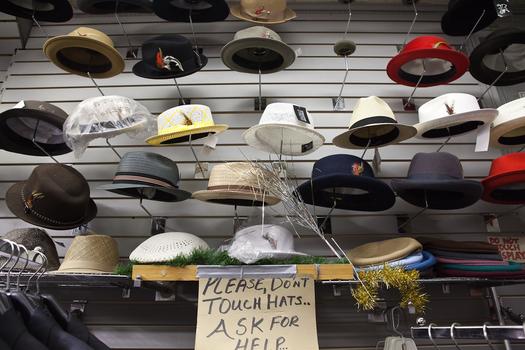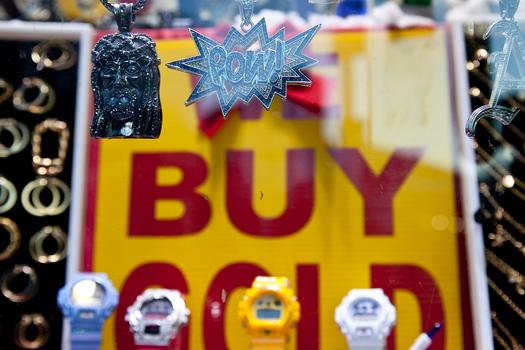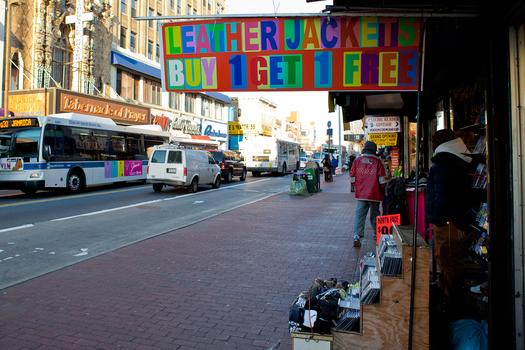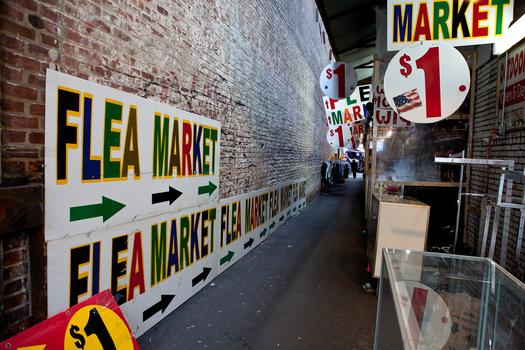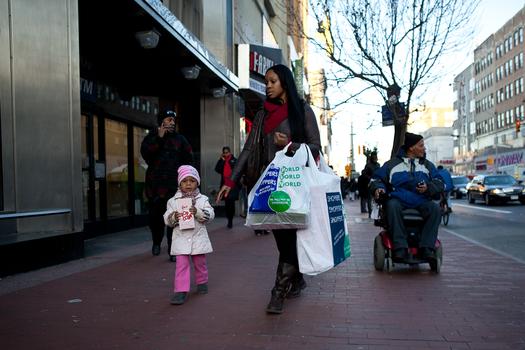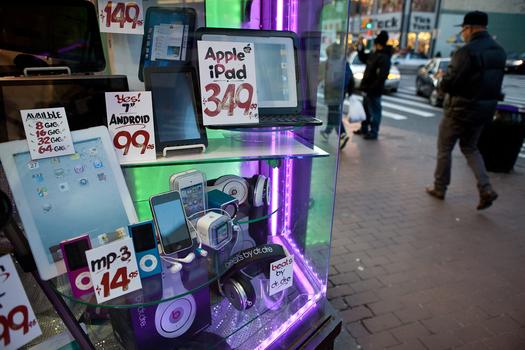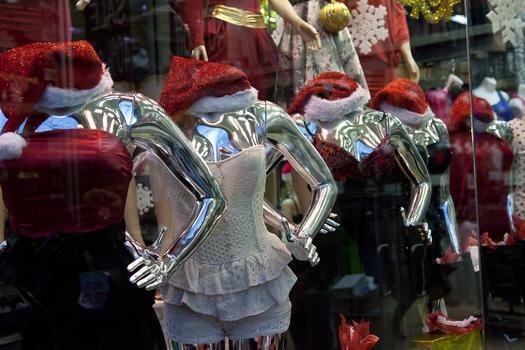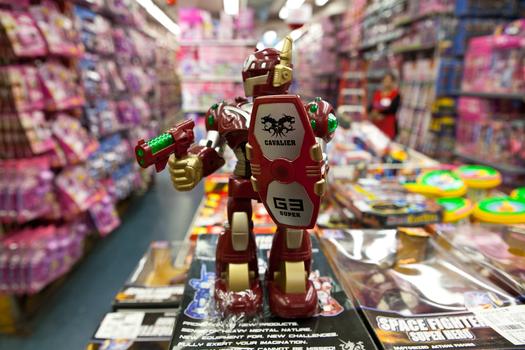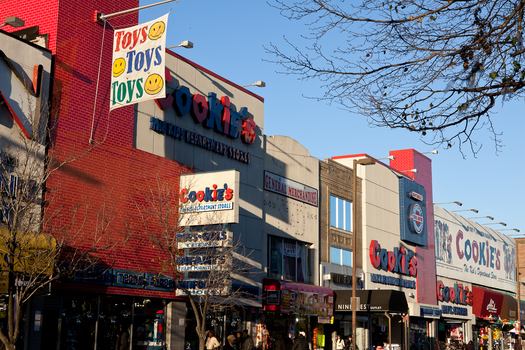 of