A Greek Christmas Cookie Recipe, Enough for an Army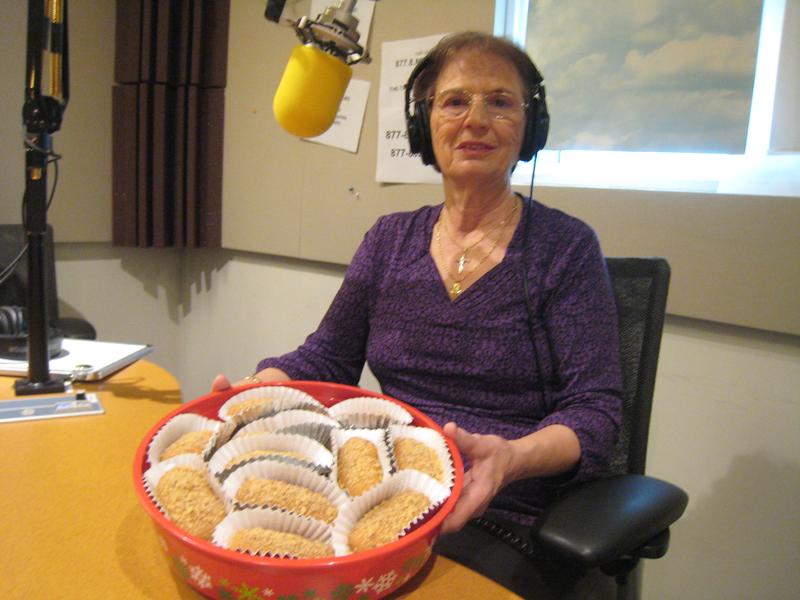 It was with a sense of excitement and eagerness that I opened an e-mailed document with the recipe for WNYC Morning Edition Host Soterios Johnson's mom's melomakarona. The cookies are famous among the Morning Edition crew. 
Turns out the recipe can feed them, and most of our listening audience. 
Nine cups of flour. A pound of butter. One and a half cups of olive oil. And then there is the syrup: 2 cups of sugar, 2 cups of water and a half cup of honey.  
Mrs. Johnson says making the cookies takes a good part of a day. Guess I won't be "whipping these up" on Christmas morning.
We could have used Mrs. Johnson's melomakarona for the WNYC Christmas Cookie Contest earlier this month. No staffer would have gone without a cookie on her watch.  
I love meeting my co-workers' parents. It's a reminder that, no matter how independent we are, or what role we've carved out for ourselves in the world, we're all somebody's baby. 
A family tradition like melomakarona is a sweet reminder of that, too.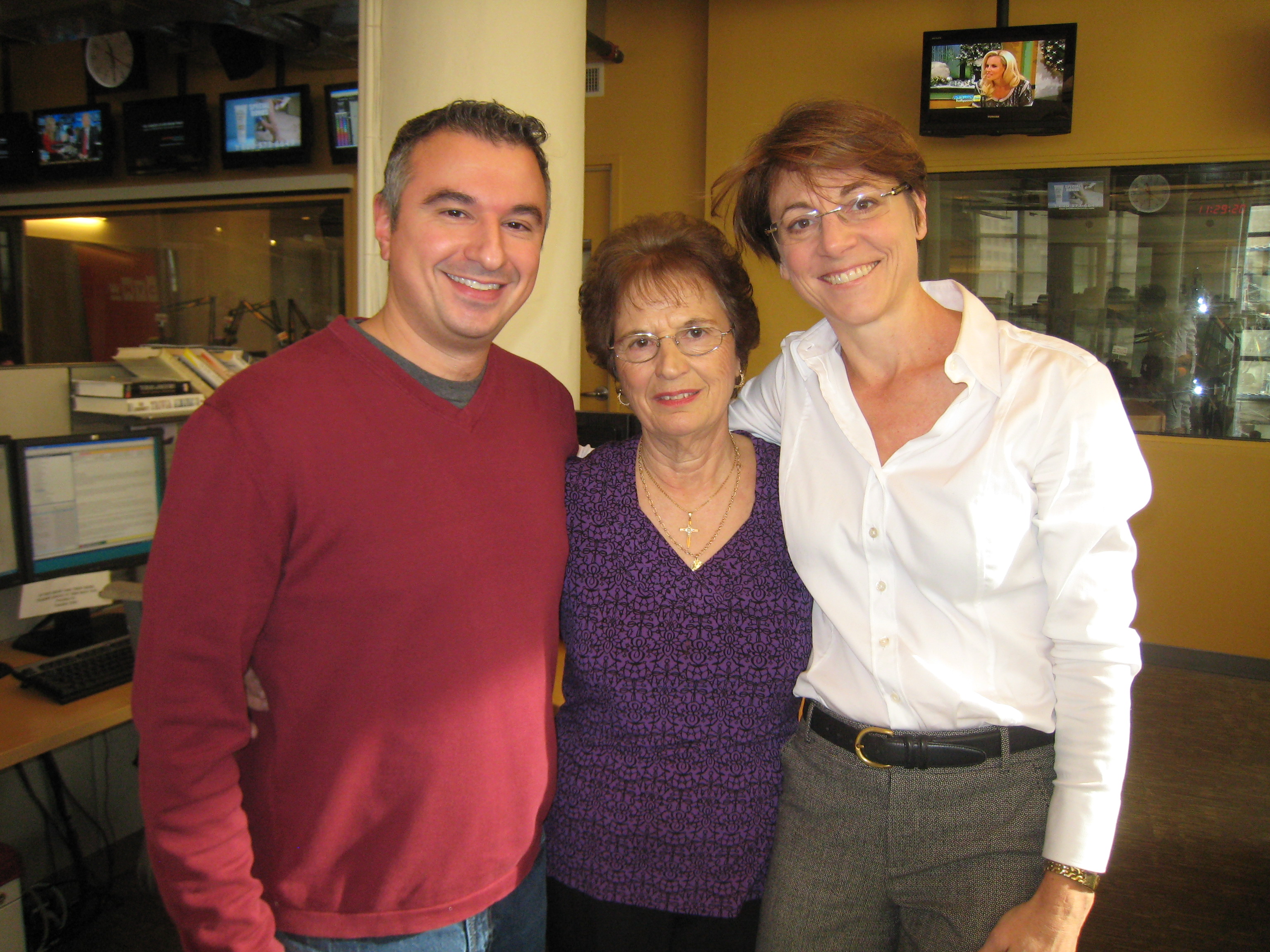 Photo: Soterios Johnson, his mom, Marina Johnson and me, Amy Eddings.