2011 Year in Review: The Year in Arts and Culture
The Alexander McQueen show at the Met, "Spider-Man" and "The Book of Mormon" opening on Broadway, the kerfuffle around Tony Kushner's honorary degree at CUNY and an exhibit mapping out words New Yorkers use to search for a mate. Here are some of the arts and culture stories WNYC followed this year.
The Art of Online Dating From 'Booger' in Staten Island to 'PMS' in the Bronx, an intriguing exhibit at Bitforms Gallery up in January and February mapped the words New Yorkers use in searching for a mate. "The only places where people will use negative adjectives about themselves are New York and Chicago. I think it's because those are the only places that the singles communities are cynical enough to get away with that kind of honesty. Where people will say things like 'I'm a micromanaging bitch' or 'I'm a workaholic jerk.' In smaller communities people are more idealistic and romantic," said the project's mastermind, Manhattan-based artist and programmer R. Luke DuBois. Check out an interview with DuBois here.
Injured Stunt Man Says He Will Fly Again in 'Spider-Man' On June 14, "Spider-Man: Turn Off the Dark" finally opened on Broadway. But in February, the stunt man injured during a December performance of the show, Christopher Tierney, spoke to the press outside Foxwoods Theater. Despite suffering a skull fracture and broken ribs, among other injuries, Tierney bounded up to the theater's entrance and told the media, ticket holders and fans that he hoped to be flying in "Spider-Man" again soon. "I'm walking around. I'm here today. I've just got a brace on and, like, life is great," the 31-year-old dancer and stunt man said, opening his coat to reveal a brace around his torso decorated with multicolored Spider-Men on it. "I still have my faculties and everything else. And I'll be dancing and back in the show soon." Read the full story here.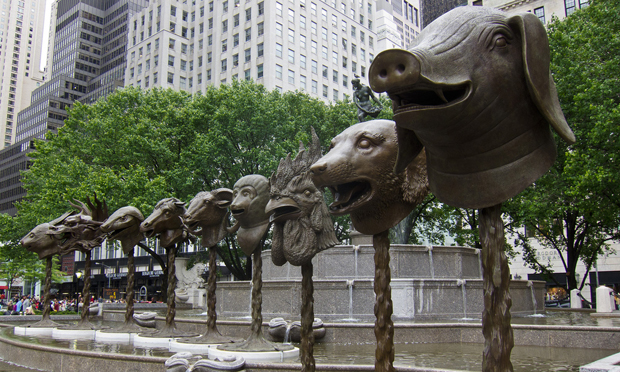 Bloomberg Says Unveiling of Ai Weiwei's 'Zodiac Heads' is Bittersweet In May, Mayor Michael Bloomberg and 12 figures from the city's arts community read the words of (then detained) Chinese artist Ai Weiwei to protesters, fans and the media in front of the artist's "Circle of Animals/Zodiac Heads" in Manhattan. "It's a bittersweet honor to welcome you all here to celebrate the opening of a remarkable piece of public art by one of the world's most creative and courageous public citizens: Ai Weiwei," said Bloomberg. The mayor said he stood in solidarity with the millions of people around the world hoping that Ai would be safely released. The artist was released in June. Read the full story here.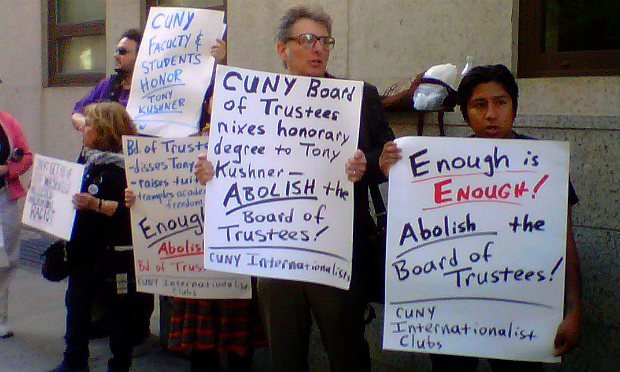 CUNY Board of Trustees Holds Emergency Meeting to Reconsider Tony Kushner's Honorary Degree CUNY's Board of Trustees held an emergency meeting in May to reconsider tabling Playwright Tony Kushner's honorary degree. Kushner was one of a slate of candidates nominated by the university's various colleges, which are usually given pro forma approval by the board. But at a public board meeting, CUNY's Board of Trustees tabled the degree nomination for the Pulitzer Prize-winning playwright after trustee Jeffrey Wiesenfeld offered a critique on the playwright's views on Israel. A week later, the board ruled that Kushner would be allowed to keep his degree. Read the full story here.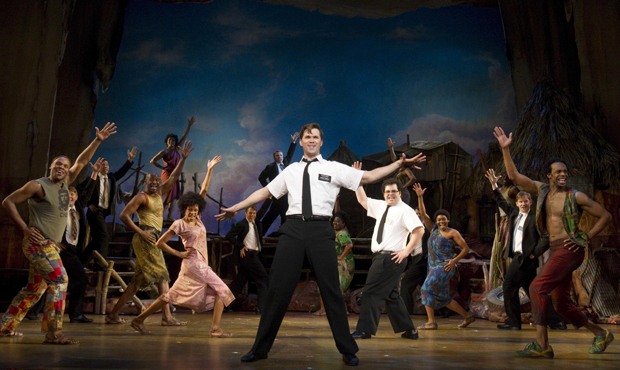 Goodbye, 'Big Love' ... Hello, 'Book of Mormon' "Big Love," HBO's series about a fictional fundamentalist Mormon family, wrapped up this year. Enter "The Book of Mormon," which took the Church of Jesus Christ of Latter-day Saints as its muse. The Broadway musical, written by the creators of the hit TV show "South Park," opened at the Eugene O'Neill Theatre in March. To date it has won nine Tony awards. Read the full story here.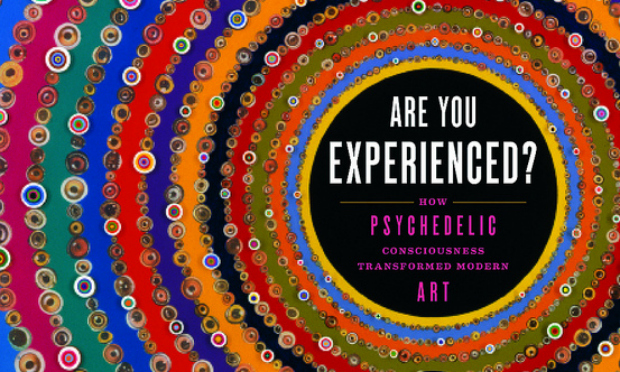 High Art: Ken Johnson On How 1960s Drug Culture Transformed Fine Art Put the words "psychedelic" and "art" in the same sentence and chances are most people will conjure images of groovy rock posters and fluorescent mushrooms. But a book published this year by art critic Ken Johnson, who writes for the New York Times, aims to broaden the scope of what constitutes psychedelic visual culture. Check out WNYC's interview with Ken Johnson here.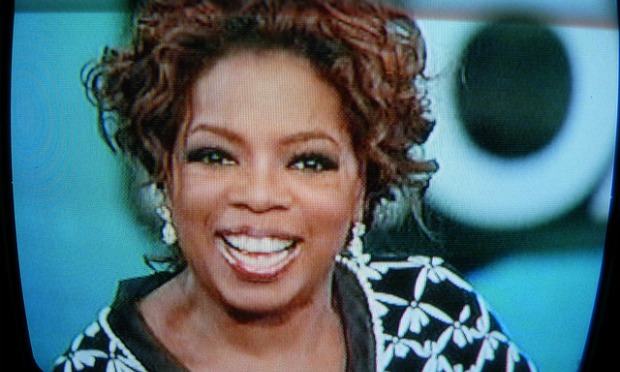 Where to Watch Oprah's Last Show in New York The final episode of "Oprah" aired on May 25 after 25 years of tips on positive thinking, riveting interviews with a parade of celebrity guests and Oprah's own self-effacing tell-alls of her struggles with body image and weight loss. Here's where New Yorkers watched the final show -- with an Oprah-tini.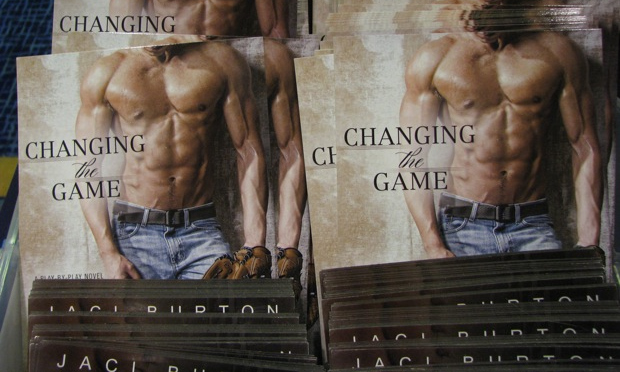 In the Mood for Love: The Romance Writers Conference Comes to NYC Workshops about sex throughout history. Lessons about 19th century undergarments. Research presentations on body language during the act of flirtation. The Romance Writers of America gathered its membership for its annual confab at the Marriott Marquis in Times Square at the end of June for some serious girl talk devoted to love, and the art of writing all about it. Read the full story here.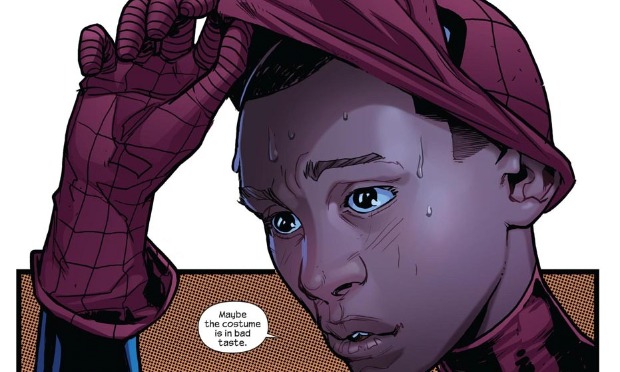 Marvel Comics Unveils New Biracial Spider-Man from Brooklyn In August, a comic book hit shelves that introduced the world to a new Spider-Man: Miles Morales, a Black, Latino 13-year-old from Brooklyn, New York. "We just thought, 'Wouldn't it be cool if Spider-Man was biracial?'" said one of the writers of the comic, Brian Michael Bendis. "Somebody different than the comic book norm -- who represented New York more." Read the full story here.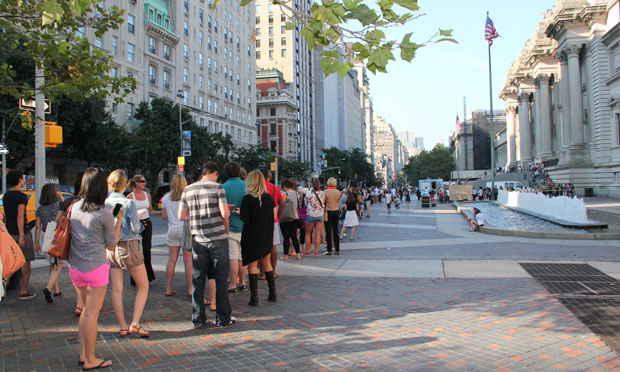 Hundreds Line Up to See Alexander McQueen Show Before it Closes An hour before The Metropolitan Museum opened for business on Aug. 5, over 200 people had lined up to see the museum's "Alexander McQueen: Savage Beauty" show in the last days before it closed. The first person in line was Jim Storm, who got there at 6:45 A.M., nearly three hours before the museum opened its doors. "It's supposed to be scary and beautiful, I've just heard so much about it," said Storm, who works at the New York Botanical Garden. "I'm not even a fashion person but it just seemed like something I better come see." Read the full story here.
Hatched and Raise in New York City, Chickens Make Their Way to the South Bronx Fifteen hens made the trip from the Queens County Farm Museum to the South Bronx in September to take up roosts in a volunteer-built coop in Brook Park. These chickens were part of a program at the farm that allows city school kids to incubate eggs and watch them hatch. Learn more about the chickens, which will be cared for by volunteers, each of whom will get a share of eggs when the hens start to lay, here.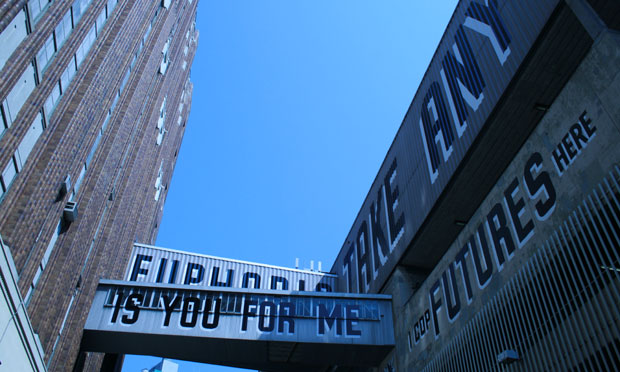 ESPO Paints 'Love Letter to Brooklyn' on Vintage Macy's Garage The renowned Philadelphia artist and sign painter Stephen Powers, who many know by his old tag name ESPO, put the finishing touches on a piece of monumental street art on the outside of an old Macy's parking garage in downtown Brooklyn in September. See images here.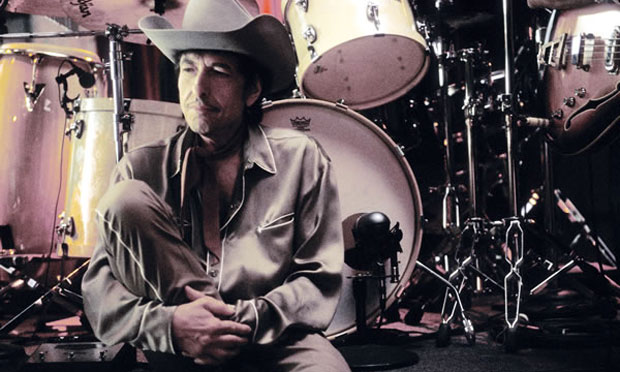 Controversy Grows Over Bob Dylan's Paintings at the Gagosian This fall, Bob Dylan put on the first exhibition ever of his paintings at the Gagosian Gallery. "Bob Dylan: The Asia Series" was billed in the gallery's press release as "a visual reflection on [Dylan's] travels in Japan, China, Vietnam, and Korea, people, street scenes, architecture, and landscapes." Yet, due to the investigative efforts of some obsessive Dylan fans, it came to light that many of his paintings were not based on Dylan's own experiences. Rather, several appear to have been copied almost entirely from existing photographs that depict scenes and subjects in East Asia. Read the full story here.
A Tour of NYC's Coolest and Oldest Graffiti The Richard Hambleton retrospective at Phillips de Pury & Company closed in September. But there's still plenty of historic graffiti around town to cast your eye over. With the help of graffiti aficionada Katherine Lorimer (who snaps shots of street art as Luna Park), WNYC created a tour of five of the coolest and oldest pieces of graffiti around town. Check it out here.
Ben & Jerry's Unveils Newest Flavor: Schweddy Balls In September, the Burlington, Vt. ice cream company Ben & Jerry's announced that it had unveiled a new limited-batch flavor: Schweddy Balls. The name of the dessert is a reference to the irreverent Saturday Night Live sketch starring Ana Gasteyer and Molly Shannon as hosts of the (fake) public radio show "The Delicious Dish." Alec Baldwin plays Pete Schweddy, the owner of Season's Eatings Bakery. Read the full story -- and see the sketch -- here.
The Gallerina Guide to the Fall Openings in Chelsea This fall, more than 300 galleries held openings in Chelsea. WNYC mapped out the ones that had the most potential to offer something intriguing — be it art or people-watching. Check out the guide here.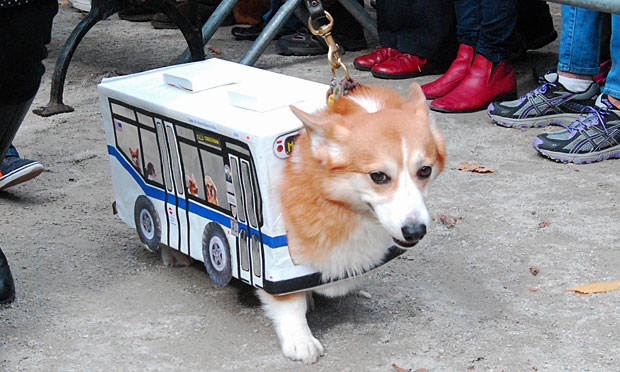 Corgi Dressed as M23 Bus Wins Halloween Dog Parade A corgi named Harry dressed up as an M23 bus and his owner, Ben, who was a bus stop, won "Best in Show" at the Tompkins Square Park Halloween Day Parade on October 22. Other winning outfits during the afternoon dog show included a pin cushion, Hurricane Irene, Charlie Sheen, the Black Swan and the management at Trader Joe's. See pictures of the alpha dogs in costume here.
Dinner at Occupy Wall Street and the Farmers Who Grow It In the early weeks of Occupy Wall Street, daily dinners were cooked for the protesters by volunteers at a soup kitchen in East New York, Brooklyn. Groups of farmers from different regional areas—from upstate New York, Vermont and western Massachusetts—started making regular trips down to the kitchen with produce. "They all had this related thing: They're small organic farmers competing against big commercial and industrial farmers," said Heather Squire, the full-time Occupy Wall Street volunteer who manages the space. "The kitchen became a place for farmers to come together. It represented that place to take their issues to." Learn how the food was cooked here.
Matisyahu, Clean-Shaven for the First Time in 10 Years Jewish rapper Matisyahu shocked fans in December by shaving off his trademark beard. He posted a picture of his clean-shaven face on Twitter and a message on his Web site: "No more Chassidic reggae superstar. Sorry folks, all you get is me ... no alias." Read the full story here.

What were your favorite arts and culture stories of 2011? Please let us know in the comments section below.