Rapper Common Pays Visit to South Bronx School
Last year, David Banks, who founded the Eagle Academy for Young Men, an all-boys public high school in the South Bronx, moderated a panel on education reform at Lincoln Center. The panelists included Grammy Award-winning rapper Common, singer-songwriter John Legend, retired professional basketball player Eric Snow and Bronx Borough President Ruben Diaz, Jr.
During the panel, Banks talked to Common about his school's mission: getting young men to graduate from high school, go to college and return to their communities to transform them. Common was so moved by meeting Banks and Eagle Academy's mission that he asked to visit the school on Monday, a day before his ninth album, The Dreamer/The Believer, was released.
"I could see his sincerity and what he was about," the rapper said about Banks. "And now just to get here and come and see it face-to-face, it's like, I'm in the right place. This is exactly where I should be."
On Monday, Common performed two rap songs for the school's 500 plus students in the school's gymnasium. The first he wrote in seventh grade. The second, he told the students, he wrote specifically for Eagle Academy.
"I came to Eagle Academy to talk about greatness and let y'all know you can do more in life," he rhymed, "and this is the thing, yo, you gotta shine your light to the people everywhere, yo, you know the text. I'm just giving love to my people in the BX."
In between raps, Common told the student body they could achieve their dreams by believing in themselves and working hard every day. 
"As I feel the energy in this room and I look around this room, I see greatness, I feel greatness," he said. "I feel the future of a world that's gonna be better ... When you believe in yourself, others start to believe in you. But it starts with you believing in yourself and believing in your dream."
Eagle Academy students responded positively to the talk and the performance.
"It was awesome," said Najee Seneor, an 18-year-old senior at Eagle Academy. "It was actually a great surprise to me 'cause I actually didn't know he was actually coming until I got here earlier this morning. It was like, wow, Eagle's really, like, been doing it big as far as getting some high superstar celebrities here. And he spoke the truth."
Banks agreed that the event was a success.
"These are the young men who buy his albums, who listen to his music and for them to see that he took time from his busy schedule the day before his album releases to come to the Eagle Academy, they just had so much love and enthusiasm for that," he said.
The founding principal of the school added that he spoke to the students every day about achieving their dreams but it meant more coming from a rap star like Common.
"We can talk to our young people each and every day as educators and administrators but when they hear it from a different voice, particularly the people who they see on TV,  and they hear their music and in many ways these gentlemen are larger than life to them, to have somebody kind of appear from the back door, is a magical moment in and of itself."
Before he left the school, Common also responded to the controversy that blew up over the weekend between himself and the poet Maya Angelou.
Angelou, who reads a poem during the song "The Dreamer" on Common's new album, told The New York Post on Sunday she didn't know her verses would be used in a song that had the "N" word in it.
Common said he had talked to Angelou since then and that the Pulitzer Prize-winning poet was in full support of him.
"Of course, we don't agree on everything ..." Common said. "She has never been an advocate of the 'N'-word, which is something that I have used in my music. But we agree to disagree."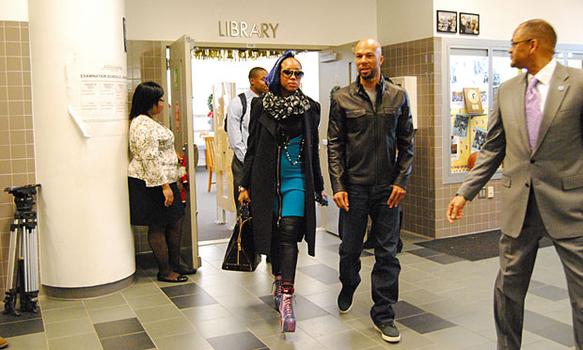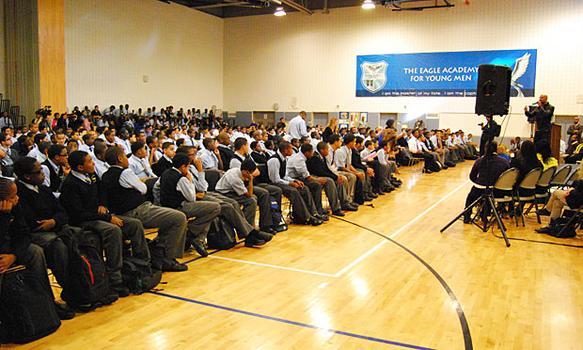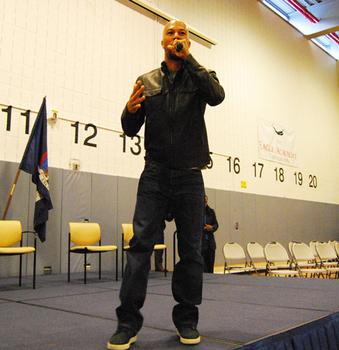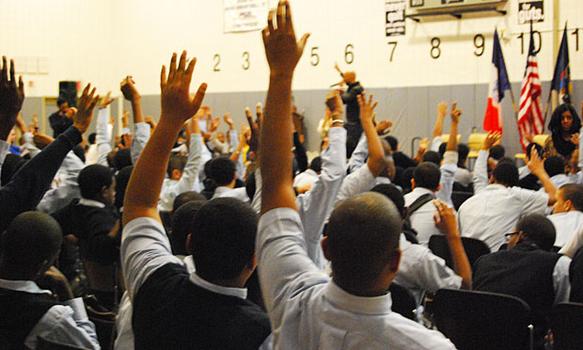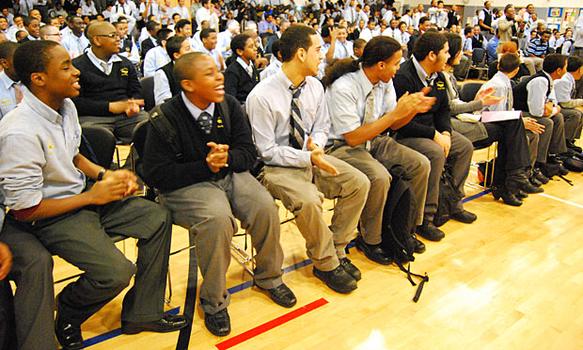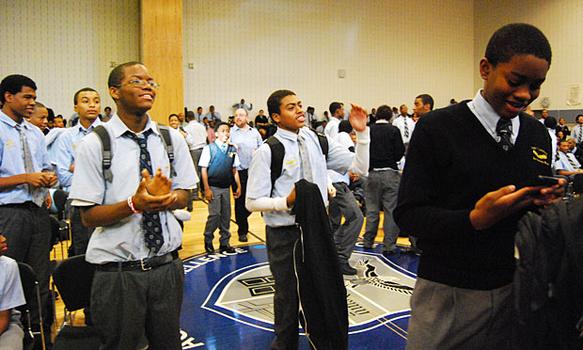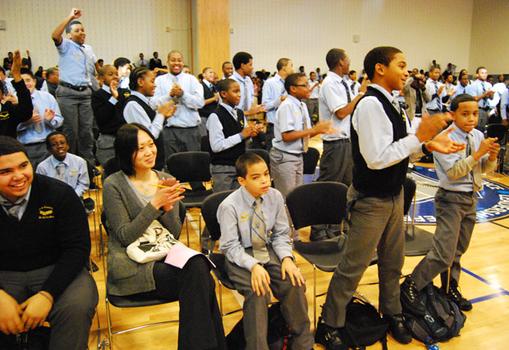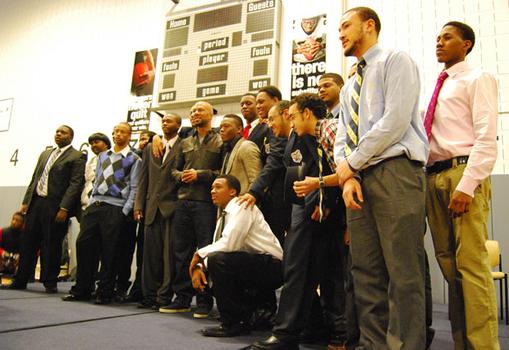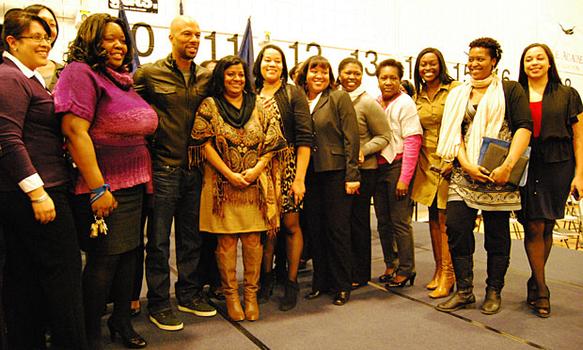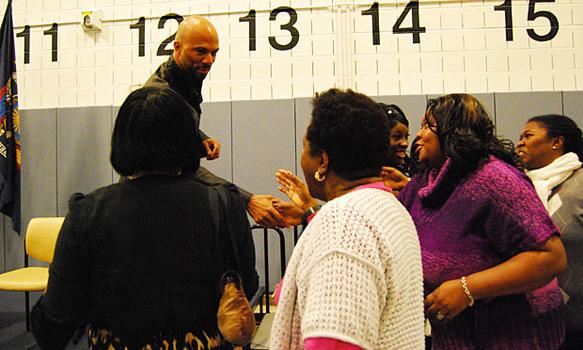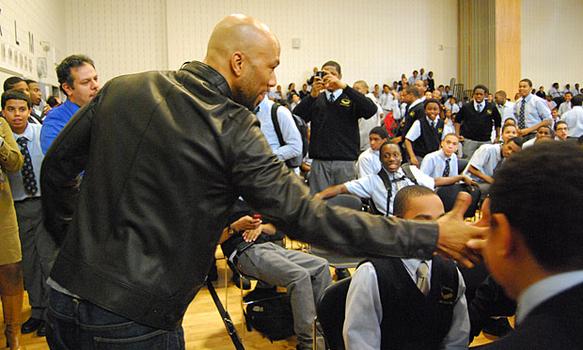 of