Thousands Mourn Loss of Officer Peter Figoski at Long Island Funeral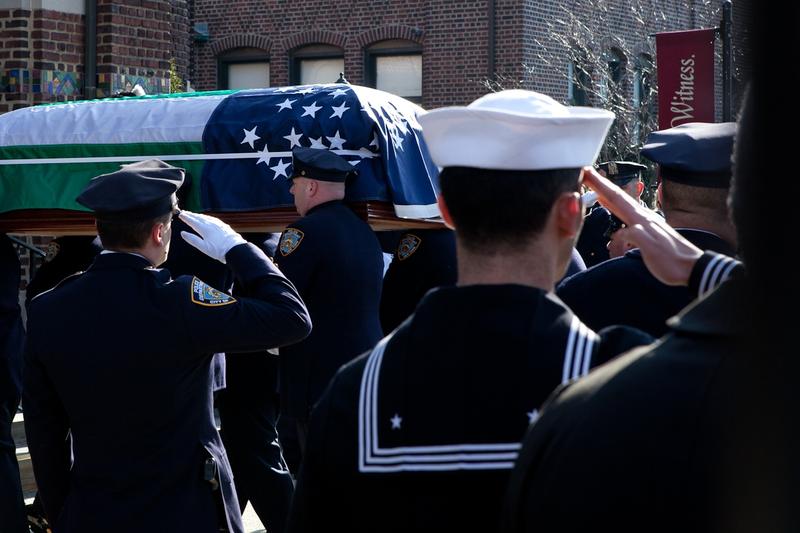 Thousands of grim-faced officers gathered at a small Roman Catholic Church in Long Island on Monday to mourn the loss of Officer Peter Figoski, a 22-year veteran of the force who was remembered as a dedicated cop and loving dad.
Stoic mourners watched in silence as the coffin carrying the father of four — draped in a green and white police flag — was brought to St. Joseph Church in Babylon Monday morning.
"Christine, Caitlyn, Caroline, Corrine, as the father of daughters, I understand the bonds you share with your dad," Mayor Michael Bloomberg said during the service. "How much you must miss him. Your father died a hero."
He added, "It was fitting that he was called for backup on his final run because he always had your back."
The 47-year-old was posthumously promoted to detective, first-class.
On the church steps, a grief-stricken family member wiped blonde hair, whipped by the wind, from her face as she accepted a folded American flag and Taps played. The low thrum of four helicopters buzzed overhead.
Bloomberg and Police Commissioner Ray Kelly were among those who mourned Figoski, who was shot a week ago during an alleged drug-related burglary in Cypress Hills, Brooklyn.
Uniformed officers from the NYPD, Suffolk and Nassau departments, state police from New York and New Jersey, and officer from upstate New York lined the streets outside the church for hundreds of yards.
Hundreds spilled out on the athletic fields in front of the church.
During the service, Kelly praised Figoski, saying "he was at the forefront of the crime-fighting revolution that changed New York City forever."
Kelly noted that Figoski turned down a coveted position in Manhattan because he'd rather spend the day with his daughters and that after 22 years of service "he showed no signs of slowing down." 
Figoski spent his entire career in East New York and was awarded the medal for exceptional merits — one of a dozen medals he earned throghout his career.
"He was a hero for the way he lived and for what he helped accomplish," Kelly said. "Where do we get police officers like Peter Figoski? We should thank God for that everyday."
Officer Steve M. Jankowski, who has worked for Nassau County for 27 years, said he came to the funeral to show solidarity.
"It's a brother in blue," he said. "We're in Nassau County. He's a New York City officer. We all feel for him. We all do the job everyday. So it's a good show of support for the family."
With the Associated Press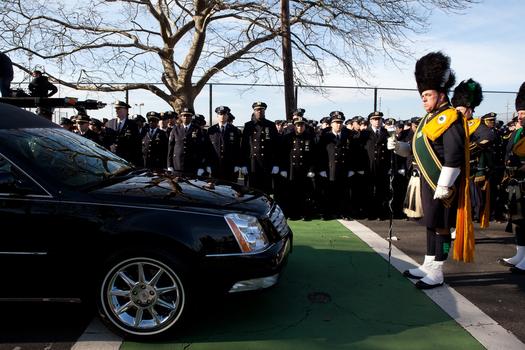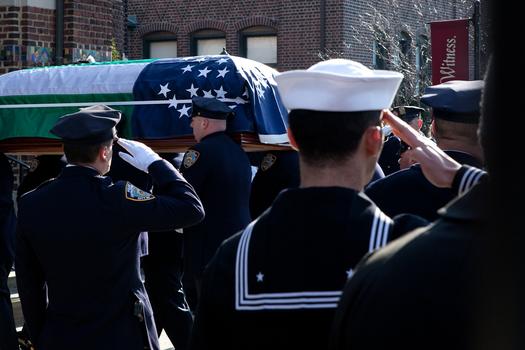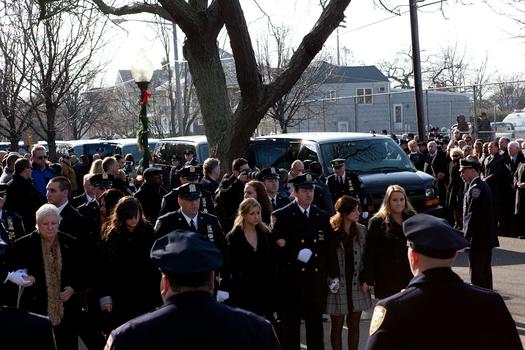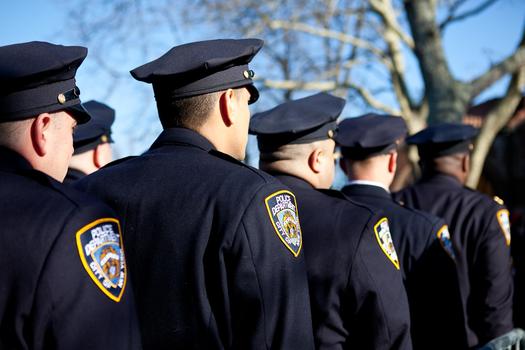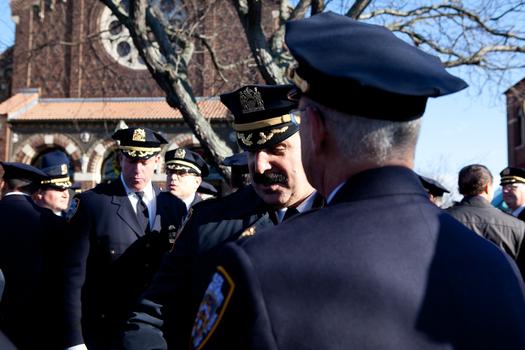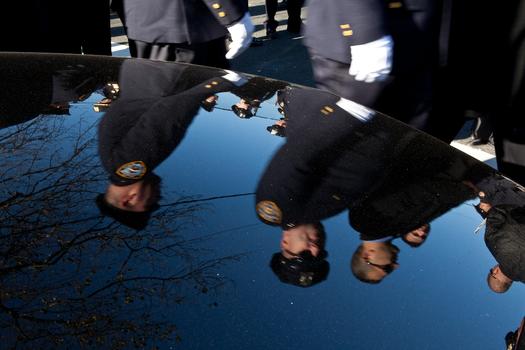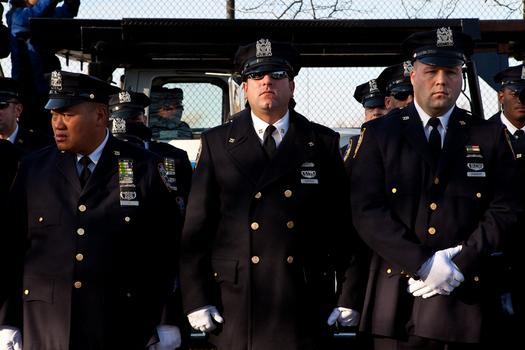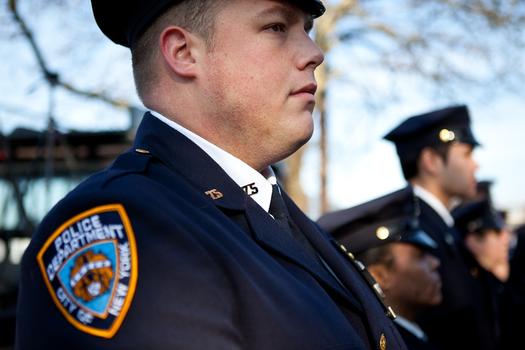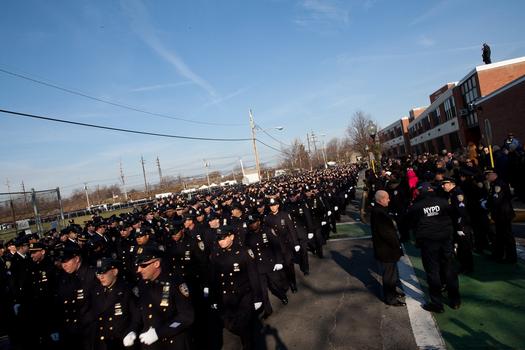 of