Morning Headlines | Must-Reads from the WNYC News Hub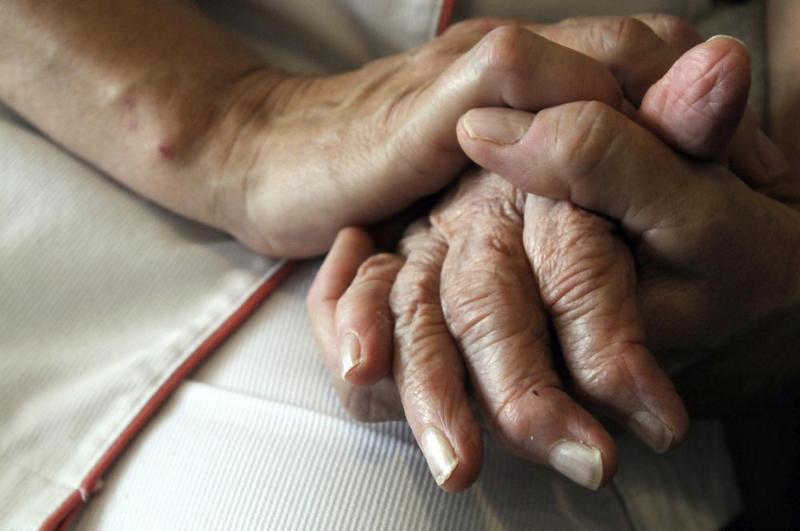 HEALTH
Walkout by Nurses Loom as Hospitals Seek to Cut Costs (NYT)
Nina Bernstein reports: "In New York, over 6,000 registered nurses are poised to walk out of three of the city's most prestigious hospitals before the year's end, mainly over changes to their health benefits and what they say are strains in staffing. The hospitals — Mount Sinai, Montefiore Medical Center and St. Luke's-Roosevelt Hospital Center — already are contracting for strike replacements at more than double normal wages."
CRIME
Long Island Officials Divided On Theory of Single Killer (AP)
The Associated Press reports: " The Suffolk district attorney, Thomas J. Spota, told county legislators at a hearing that he disagreed with Police Commissioner Richard Dormer's latest theory: that a single serial killer left the remains along several miles of highway between Jones and Gilgo Beaches. Mr. Spota said he was "shocked and surprised" when he received a call from a reporter several weeks ago asking about Mr. Dormer's change of heart. Mr. Spota added that Mr. Dormer had yet to discuss the revised theory with him personally."

POVERTY
Newark's Child Poverty Rate Spikes 32 Percent in 2009-10 (Star-Ledger)
Jessica Calefati reports: "According to the report, produced annually by the non-profit Advocates for Children of New Jersey, the poverty rate among children in Newark exploded between 2009 and 2010, increasing by 32 percent. Statewide, the figure increased eight percent. Two of every five Newark kids now live below the federal poverty line, a rate higher than it's been in the past eight years."

TRANSPORTATION
Taxi Drivers Might Fight for Fare Hike (NY Post)
Erik Kriss and Sally Goldenberg reports: "Scorned taxi drivers will push for a yellow-cab fare hike after New York's top court ruled yesterday that owners can pass on state sales-tax charges to drivers.The decision could cost a typical driver $1,736 a year, the New York Taxi Workers Alliance claimed."

SPORTS
Horse Breeding Canters Back into New York City (WSJ)
Pia Catton reports: "The slot machines at Aqueduct Racetrack's new casino in Queens aren't just churning out money. They're also setting the foundation for what could be the first turnaround in the state's thoroughbred breeding industry after years of decline."

JUSTICE
As Mayor Lays Blame on Judge, A Court's Chaotic Context Is Lost (NYT)
Columnist Jim Dwyer writes that Mayor Bloomberg went too far in blaming Justice Evelyn LaPorte for letting Lamont Pride back onto the streets: "It is fair to question her ruling. But it offends the truth to portray her, as Mr. Bloomberg did, as indifferent to public safety." The judge dealt with 122 cases that day, Dwyer said.

ENVIRONMENT
Court of Appeals Ruling State Can Seek Full Cleanup of Superfund Sites (NYT)
Mireya Navarro reports: "In a decision affecting some of New York's most toxic sites, the Court of Appeals ruled Thursday that state environmental regulators could seek to require companies responsible for the pollution to restore the areas to the condition they were in before the contamination occurred."

HOUSING
NYCHA Cyber System Cheating Section 8 Tenants and Landlords (NY Daily News)
Juan Gonzalez reports: "For nearly a year, the new system — combined with NYCHA's usual bureaucratic ineptness — has led to a chaotic situation of missed payments for landlords and disappearing documents for tenants."

POLITICS
Comptroller Liu Tears Down Office Walls, Critics Tear At His Explanation (NY Daily News)
Reuven Blau reports: "John Liu, beset by bad press over an ongoing federal probe into his mayoral race fund-raising, did some remodelling in his office last week: cubicle walls were torn down in two divisions, creating an open, bullpen-style space." Some critics have said he's tearing down walls to prevent staffers from being able to talk to the press in the safety of their cubicles.