More Financial Job Cuts Could Impact Wall Street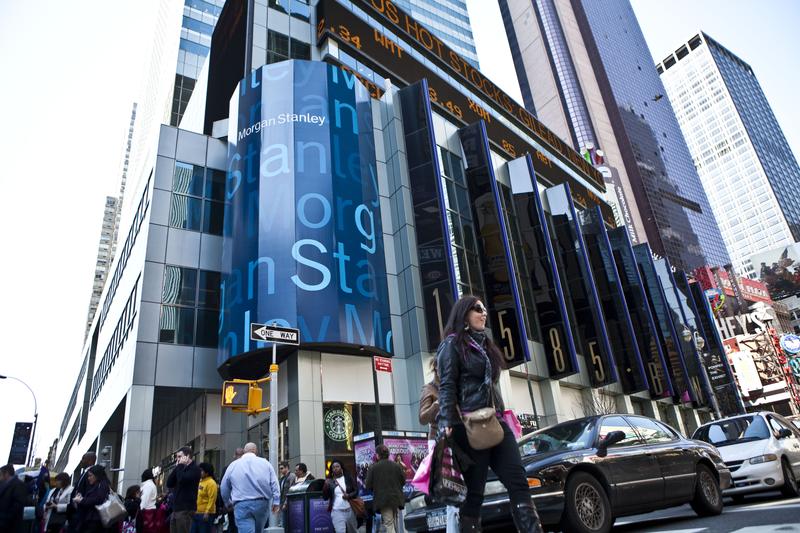 Investment bank Morgan Stanley announced it will cut nearly 1,600 people after seeing business fall in its investment banking and trading divisions.
The cuts are expected to occur during the first three months of next year and will be throughout the company. The bank had more than 62,000 employees as of the end of September.
The move came a week after Citigroup said it would cut 4,500 positions. Citigroup employs 267,000 globally.
Banks around the world have been cutting workers as profits have steadily fallen and the on-going European debt crisis has slowed global economic growth.
Swiss bank UBS said it would reduce its investment banking workforce by 2,000 people by 2016. In September, Bank of America said it would cut 30,000 jobs in the years ahead.
The announcement from Morgan Stanley came on the same day that new government figures showed the unemployment rate in New York City increased by 0.1 percent to 8.9 percent. Since the spring, the unemployment rate in the city has been steadily increasing.
New York State's Comptroller said on Thursday that falling profits at Wall Street firms could result in larger deficits for New York City in the years ahead.
"Significantly lower Wall Street profits will make balancing New York City's budget more difficult," said the comptroller Thomas DiNapoli in a written statement as part of a report his office released about the city's budget.
The city's comptroller John Liu also released a revised update of the city's economy.
"Mounting concern over the Euro zone remains a wildcard and our city's potential exposure to a European collapse is significant," said Liu in a written statement.
Statewide, the unemployment rate increased by the same amount to 8 percent.  Nationwide, the unemployment rate is 8.6 precent.
With reporting from the Associated Press