Note to WNYC Honchos: Cookie Contest Must Be Mandatory Next Year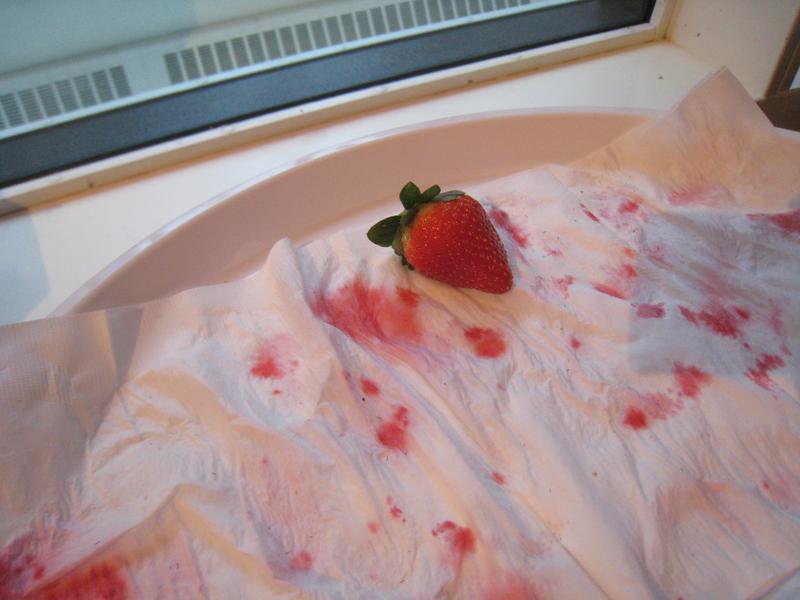 Fresh off of the excitement and sugar buzz generated by WNYC's fourth annual Thanksgiving pie slam, the honchos on the ninth floor inaugurated a new tradition: an annual Christmas cookie showdown. They made it coincide with a station-wide staff meeting in the Jerome L. Greene Space.
Nice idea, but when I reached the site, most of the selections were gone.
"Look, there's a cookie that looks exactly like a fresh strawberry," lamented one colleague, as he pointed to a tray that was bereft of cookies but, inexplicably, held one forlorn strawberry. Fresh fruit? At a cookie contest? Not a good time to fly the "low glycemic index" flag.
The offerings — gleaned from handouts that, unlike the cookies, were in abundance — were breathtaking in their variety and showmanship. Magical Salted Chocolate Almond Toffee. Chocolate Malted Whopper Drops. Pfeffernusse. Chocolate Espresso Snowballs. Crispy Salted Oatmeal Cookies. Peanut Ginger Sesame Cookies. On and on. 
The winner? Fundraising director Abby Lovinger's Chocolate Toffee Cookies.
But we needed more. Much, much more. And so, I say to my superiors, "Make Cookie Baking Mandatory at WNYC. Add it to our list of responsibilities, right under shunning payola or plugola."
That would mean I would have to bake too. For all my whining about the lack of yield, I did not add to the bounty. Stung by my bitter loss in the pie contest, I sat this one out. Besides, business editor and pie winner Charlie Herman was a judge. I might have taken the opportunity to do something rash.